Rate Now
Share Your Experience
Have you seen Dr. Phillip Schirck?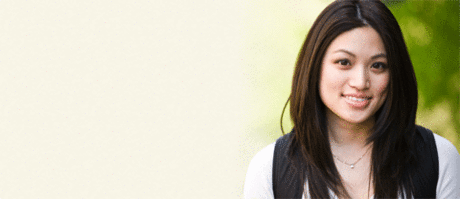 Birth Control
Get the facts about birth control so you can decide which type is right for you.
32 Ratings with 13 Comments
2.0 Rating
April 4th, 2016
5.0 Rating
October 19th, 2012
patient
5.0 Rating
August 5th, 2012
this guy is a great help!
im a new patient of dr schirks and i am very over all pleased with his services! he is very professional and his staff are very nice. he actaully took the time to listen to me and showed concern for my issues. he treated me like a person unlike other doctors have! because of dr scirk i will no longer be suffering! thank you dr schirk for treating me like a human being!
5.0 Rating
October 28th, 2011
patient
1.0 Rating
April 7th, 2011
Third time here. Wait is well over an hour in the waiting room alone. Don't know if he is any good because he spends 1minute with you then makes you a" follow up" appointment. My physical consisted of an EKG and bloodwork and im only 22. Switching doctors. Would rather drive farther and still be home faster!
5.0 Rating
March 19th, 2011
current patient
This Doctor takes his time and does not rush me out the door, his staff is genuine. I know I get the best of care from Dr Schirck.
5.0 Rating
January 19th, 2011
5.0 Rating
December 27th, 2010
Patient
5.0 Rating
September 28th, 2010
First of all I would like to say that Dr. Schirck is a very professional man. He is genuinely concerned about me as his patient. He spends a great deal of time seeing that my needs are met. He is very real with his patients which I really appreciate. I dont want a Dr. that is going to bullsh*t with me. The staff at that office are among the nicest people I have ever met. They do whatever they can to make sure I get an appointment when I am sick or need anything. I have no complaints about this Dr. or office staff. They are a great group of people. I have come to Dr. Schirck for 14 years and travel all the way from Greece to see him. I have seen other Dr.'s in the past, and the grass is NOT greener on the other side.
1.0 Rating
July 30th, 2010
----- Hospital at the ER suggested we get another Dr. that is how inconsiderate and poor Dr. Schirck has become. He forgot to sign a prescription that my son picked up and needed to have filled, and left my son in the lurge. It was a VITAL prescription that my son needed to remain on. Well, Dr. Schirck was out of town camping....and said it was okay for my son to be off the meds till he got back on Monday. That is NOT what the other Dr.s and the drug company said! Then insult to injury, a month later my son calls in for a refill (it is a controlled substance) (same drug as month before) and the wonderful doctor is once again off on vacation. This time my son would be off the same prescriptive med for approximately 6 days. He and my husband had to go to the ER so that they could write him an 8 day prescription. Enough is enough already. The hospital said that Dr. Schirck should of authorized a 5 day emergency prescription, but they refused the first time around to do so. The hospital staff also stated that he shouldn't leave his practice w/o another doctor to take his calls and handle situations. The office staff has become very rude and trys to defend the Dr. The first time he did this to my son, I tried to reason with them...I said that the Dr. smokes...imagine he went on his camping trip and forgot his cigarettes...and I told him don't worry you will be okay till Monday when I can buy him some. Well, that lit a fire under his wife's skin. She told me that is personal, and don't be rude, to which I replied, "So is leaving my son w/o his medication and then acting non-chalant about it saying that he will do just fine without it until Monday." She got the point and didn't like it.This doctor over-books and needs help up front....waiting time is ridiculous indeed! Also, his office doesn't look the cleanest...and I never saw the man clean his hands in between patient's.There, I've said enough!