Rate Now
Share Your Experience
Have you seen Dr. Phyllis Toon?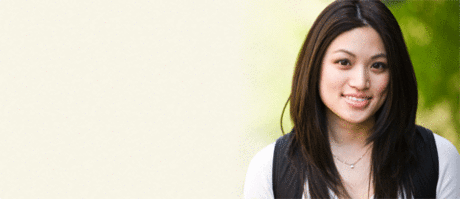 Birth Control
Get the facts about birth control so you can decide which type is right for you.
42 Ratings with 15 Comments
1.0 Rating
February 17th, 2017
Not a good experience
I was seeing other doctor in Dr. Toon's office; however, after her departure I decided just to see Dr. Toon. Saw Dr. Toon twice and both times I left feeling like I had been put through the ringer for no good reason; my visit was for a common annual exam. I had gone over my history with Dr. Toon yet she would then ask things that we had just discussed. I felt like she kept looking for things to be wrong when I went in for a simple annual pap and breast exam. I never had problems with my periods (despite non-symptomatic fibroids), yet Dr. Toon kept speaking of excessive bleeding; something needing her monitoring. From pimple to sunscreen....I felt like I was under a microscope for no real reason. I came in for a common annual exam, but she made me feel like I had serious issues which made me quite upset (f.y.i. all labs came back okay). I will never go back.
5.0 Rating
December 13th, 2016
5.0 Rating
November 4th, 2016
Compassionate and skilled
3.0 Rating
July 15th, 2016
5.0 Rating
February 19th, 2015
5.0 Rating
February 21st, 2014
Outstanding doctor
1.0 Rating
November 7th, 2013
Why is she practicing medicine?
I am amazed to read anything positive about this doctor. I suspect that the patients who have had a positive experience are naïve or will accept abuse from a doctor with no problem. I totally concur with the patient who wrote the last review. This woman is off the mark. Rude, abrupt, angry, abrasive and honestly belongs behind a desk in a back office somewhere. There are tons of wonderful OB/GYNs in the area and in all honesty, I'm well connected to the medical community and at least 3 physicians told me to stay away from her. I sure have.
1.0 Rating
July 18th, 2013
Horrible Doctor
I went to this doctor twice and the first time I figured perhaps she was just having a bad day. She was rude, abrupt and plain nasty. I was appalled at her handling of me as a patient and as a fellow female. She screamed at the nurse to the point of where I wondered how she keeps any staff. Her staff are very nice though and I feel bad for them. She also gave me a bizarre diagnosis for a problem and I went t to see another gynecologist who is fabulous, compassionate and caring. He diagnosed what I suspected was wrong with me and I didn't tell him beforehand what I suspected was wrong. She seems so angry and looks it too. BTW, I'm a healthcare clinician so I happen to be a great judge of character and skill in the medical field.
5.0 Rating
November 1st, 2012
Excellent Dr.
1.0 Rating
September 29th, 2012
Will NEVER return!!
Entire staff was rude with the exception of 1 medical assistant. Wait time was horribly long. They FORCE you to sign documents stating that you authorize them to charge any fees to a credit card you MUST put on file - EVEN if their billing service incorrectly bills!! Dr Toon was "ok". I would not recommend this office nor will I ever go back.
5.0 Rating
September 25th, 2012
Caring Doctor and staff
Dr. Toon actually sat down and talked to me for 30 to 45 minutes trying to figure out the best course of action for my unusual circumstances.She is also open to listen to your ideas and if she disagrees, she will explain why.These are all unusual actions for a doctor, at least in my experience, and I have a seen a lot of doctors trying to figure out what is wrong with me.We have known her for about 19 years and she has always been this way.
5.0 Rating
July 9th, 2012
Brilliant Woman. Very professional office.
Nearby Doctors

Dr. Phyllis Toon is similar to the following 3 Doctors near Boca Raton, FL.