Rate Now
Share Your Experience
Have you seen Dr. Pickens Patterson III?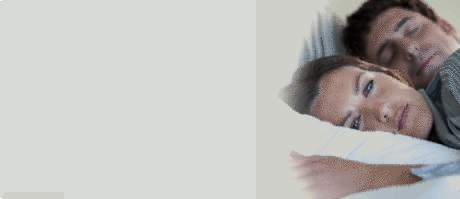 Insomnia
Get the facts about insomnia, including the different types, who gets it, and what causes it.
37 Ratings with 19 Comments
5.0 Rating
July 9th, 2016
What else can be said? Dr. Patterson is truly a "Top Doc". The time he spends with the patients, the level of care, concern & just the overall respect he shows everyone. He's keeps the patient informed about what he's doing & the plan of care for them. His staff is very professional & are equally nice & caring for the patients. He's been my doctor for 9 years & will continue as my pain management specialist forever. If you're looking for a smart, handsome (it helos), caring, compassionate doctor with a dynamic staff make an appointment. You won't be sorry
5.0 Rating
July 4th, 2016
Life Changing
Before becoming a patient of Dr. Patterson's I didn't think that I was going to ever experience life pain free again, I was told by other physicians that I was going to be in pain for the rest of my life and I just had to learn to live with it . Not True .... Dr. Patterson has given me my life back !!! Dr. Patterson listened and heard all my concerns and took the time to educate my spouse and I on diagnostic tests and procedures. He had the best bed side manner I have ever experienced. Thank you Dr. Pickens Patterson and Camp Creek Staff.
3.0 Rating
May 9th, 2016
Dr. Patterson is a wonderful physician. He is very intelligent - knows just the right questions to ask - while also very empathetic to patients' pain. I experienced severe back pain for years. Dr. Patterson worked with me to identify the source of my pain and to develop a treatment plan that has worked wonders to improve my quality of life. Dr. Patterson took his time to ensure he accurately diagnosed the cause of my pain and recommended a comprehensive treatment plan, while also ensuring I fully understood everything he planned to do. I highly recommend him.
5.0 Rating
April 18th, 2016
Dr. Patterson
5.0 Rating
March 21st, 2016
Known Dr Patterson
I met Dr Patterson in Griffin Ga I had seen him for a few years then he was not there anymore then my Dr I had for my hip replacement was friends and told me / where he was I now have been going to him every since he I kind and an amazing dr I just love him he has put in my spi nal cord stimulate I will continue to see him
5.0 Rating
July 18th, 2015
Excellent
5.0 Rating
July 15th, 2015
Once again, Dr. Patterson is a Phenomenal physician. I was reading some of the other reviews. U should appreciate a doctor that just won't do anything or considers the best plan of care for the patient. He listens & some physicians could care less about how u feel or would never respect your view of wanting to be involved in your care. Also, he's adamant about knowing about your general wellbeing before doing any proc3dure. I've seen him comfort patients if they r anxious about a procedure. Before doing your procedure he does an assessment & explains what it is he's doing. I'd rather have a caring & compassionate physician to be honest with me than someone who'll do whatever just to say it was done. If Dr. Patterson were to ever go out on his own I know that I'd continue to be his patient & if all patients didn't follow 99% would. He takes the time to not only establish a relationship with the patient but the care giver also. And yes, I'll always recommend him to people looking for a Caring & Compassionate doctor who's also very knowledgeable in his specialty. I applaud u!!
5.0 Rating
June 16th, 2015
I had the pleasure of visiting Dr. Patterson recently. During my visit, he took the time to listen and explain what my options were regarding my hip pain. Later I received injections in my hip joints and the pain has been gone ever since. I HIGHLY recommend Dr. Patterson to anyone who's experiencing pain. He's the best in my book!!!
5.0 Rating
June 16th, 2015
Great service
5.0 Rating
June 16th, 2015
I'm off meds
This is the first doctor I have seen that cared about my well being and not running a million tests or doing procedures every month. If you care about relieving your pain this is the doctor to see. He spent time with me and helped me get off the mess from a previous physician and now I'm almost out of pain. Make sure you talk to Dr Patterson as he is very interesting and has a great bed side manner.
5.0 Rating
June 16th, 2015
Excellent