Rate Now
Share Your Experience
Have you seen Dr. Polina Kaloyanova?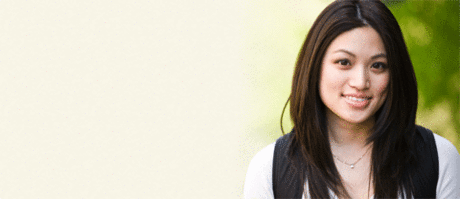 Birth Control
Get the facts about birth control so you can decide which type is right for you.
40 Ratings with 12 Comments
1.0 Rating
June 9th, 2017
it is my strong opinion that this lady is uncaring and shows very little concern for her patients. she is unprofessional in that she will have an office assistant (not a trained medical professional) to do follow up calls with patients. she is not prompt and will take longer than needed to give results from simple blood tests even after she has had them for several days. totally uncaring woman. I would no recommend her to anybody.
1.0 Rating
February 2nd, 2016
Ex-Patient
5.0 Rating
July 24th, 2013
The doctor is very sharp. The staff was very cordial. I look forward to working with her and buliding a relationship as one of my health care providers. I am not in position to rate her on accuracy of diagnosis as I have only had one visit and we are still in that process. She was a referral from my primary care doctor.
1.0 Rating
August 14th, 2012
moe interested in filling info
The first five minutes she saw me, she was filling in general q&a on her laptop.After her jotting down stuff she examined me for only 5 more minutes and she charged me a bomb for that.She then referred me to a dietitian, who actually spent an hour with me explaining everything in detail; and answering all my Q's.If you can get someone else, then don't mess with her.
5.0 Rating
August 13th, 2012
1.0 Rating
April 11th, 2012
VERY RUDE!
I will not go back to her. She was personally unkempt and her office wasn't as clean as it should have been. She did not introduce herself or engage in conversation about my health. She sat in front of the computer and entered notes as she fired off a barrage of questions. She didn't listen to the answers and repeated the questions. I'll follow thru with the testing she ordered and with the visit to get the results, but if I have to be treated for something, I will find another endo. I actually saw her give a piece of hard candy to her 2-year-old son! She needs help her own self!
1.0 Rating
June 2nd, 2011
Rudest doctor
She is hands down the rudest person I have ever come in contact with. She has AWFUL bedside manner, simply relies on your lab work and doesn't actually look for the root of the problem and does not stay on top of what she says she is going to. I was scheduled for a test in the hospital on a Saturday for months and I have been calling for a week to get the details and she called finally called me Thursday evening to let me know she had decided not to the test. She should 100% be put out of practice. DO NOT SUBMIT YOURSELF TO HER. SHE IS AWFUL.
1.0 Rating
October 12th, 2010
Overall - Communication is an issue. She didn't get my medical history right (either by memory or by charting); didn't logically think through data regarding my case. Is probably better at research than patient care.
5.0 Rating
May 24th, 2010
2.3 Rating
February 18th, 2010
Take it or leave it
If I were able to choose another doctor during my pregnancy, I would. However, for the duration I will stick with her just for convenience and consistency. Generally, there is very little wait time in the waiting room, but a long wait once in the examination room. Apparently when I got pregnant, I shouldn't have been able to because of my thyroid levels. However, I did. Dr. Kaloyanova told me the Friday afternoon before Thanksgiving over the phone while I was driving in rush hour traffic that my baby would probably be severely and profoundly developmentally delayed and I should think about whether it is the right time to be pregnant. She says now that she didn't mean it the way i sounded she was just voicing her concern. I have had testing done with another specialist since and everything is normal and no delays have been detected. As a patient, I would have liked to have had the courtesy of an office visit to discuss her concerns rather than being blindsided while driving down the road.