Vitals cannot verify whether or not this professional is currently practicing. We recommend that you attempt to contact the provider to verify their status. Please email us at support@vitals.com if you have any additional information.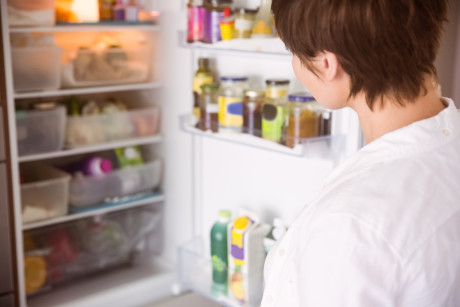 Binge Eating Disorder
Get the facts about binge eating disorder, including symptoms, causes and related conditions.
47 Ratings with 15 Comments
1.0 Rating
June 3rd, 2016
1.0 Rating
April 13th, 2016
Worst doctor in Spring Hill FL
1.0 Rating
July 18th, 2015
Pill mill
This doctor seems like a pill mill you make an appointment then wait 2 hrs to even get in a room with multiple people that look like junkies, then in the room you wait another hour or more to finally see anyone, when she eventually comes in she spends five minutes with you and tries to write you a prescription for some pills they dont listen to any problems you might have her solution is always another pill. I wouldn't bring my dog here!
1.0 Rating
December 27th, 2014
customer
1.0 Rating
December 29th, 2013
Ewwwwww
She is not the best, If you need additional anything, you will be charged more than what the secretary says. I paid $170 for 4 prescriptions. No exam, no personal feeling there. Just, flat jack service. Then I had to wait an hour to see a very rude man/doc that I had never seen before, only for him to be very rude to me to about my health issues (at $100 or more) Go there for a broken arm or a sick stomach. But don't go there if you need a real doctor care. They are prescription writers.
1.0 Rating
November 22nd, 2013
HORRIBLE EXPERIENCE
ME AND MY FAMILY WERE LOOKING FOR AN MD AFTER BEING NEW TO THE AREA. WENT TO THIS DOCTOR 3 TIMES TELLING HER I WAS SICK, TWO FAILED ANTIBIOTIC DOSES, ABNORMAL BLOOD WORK (WHICH I GOT FROM AN ER) 2 DIFFERENT TIMES. NO FURTHER TESTING ORDERED OTHER THEN BASICS. WHICH I ALREADY HAD. STAFF WAS RUDE, ONE PARTICULAR MA CLAIMED TO BE A NURSE. I WAS QUESTIONED WHEN I WAS VERY SICK BY THIS DOCTOR, WHAT DID YOU SAY TO MY STAFF? I SAID TO THE MA, YOUR NOT A NURSE. VERY UNPROFESSIONAL FOUND A MUCH BETTER PRIMARY CARE DOCTOR THAT FOUND OUT THAT MY VITAMIN D LEVEL WAS LOW, I HAVE LUPUS AND MONO....WOW EXPLAINS THE 2 MONTHS OF ER VISITS AND 3 VISITS TO HER OFFICE. VERY BAD EXPERIENCE. DEFINITELY DO NOT RECOMMEND. MORE LIKE AN URGENT CARE, NOT A PRIMARY THAT WILL FOLLOW AND GET TO KNOW HER PATIENTS.
5.0 Rating
July 11th, 2013
Wonderful
Dr. Mahaultra has spent every step of my recovery from Ovarian Cancer, supporting, encouraging me and my family. 2 years out of that nightmare I know when I see her or need Medical attention, she not only treats my illness but see's me as a Professional in the Community as a Mother and a Wife. Without her expert Medical care and taking the time. I honestly do not know where I would be. She is absolutely remarkable and I am so appreciative of her outstanding Medical care and her Caring Spirit. Although her practice is building and she has had to deal with the growing pains of her practice expanding. It is only because she is so good and a consummate professional that sometimes I do wait longer. But it is worth it. Thank you Dr. Mahaultra for saving my life and my Spirit
5.0 Rating
May 23rd, 2013
great docter
5.0 Rating
February 26th, 2013
Great diagnostician with warm and compassionate bedside manner
I went to Dr P for a Well Woman exam and was treated with respect and compassion by both Dr P and her staff. At the end of my exam I was informed I had growths in both breasts which took me by surprise since I had received a letter after my mammogram stating everything was fine. In truth everything was not fine, Dr P and her staff walked me through the testing needed to find that my growth were non cancerous. Had it not been for the good exam I received I would not have known I have a condition that needs to be watched. I am amazed at the reviews I have read, I have never had a problem with Dr P or her staff, they have all gone out of their way to be kind and friendly and always professional. I have and will continue to recommend Dr P to all who ask me for a recommendation without hesitation. Thank you Dr. P
1.0 Rating
February 24th, 2012
Worst Doctor Ever
5.0 Rating
June 17th, 2011
Above and Beyond