Rate Now
Share Your Experience
Have you seen Dr. Pradip Shah?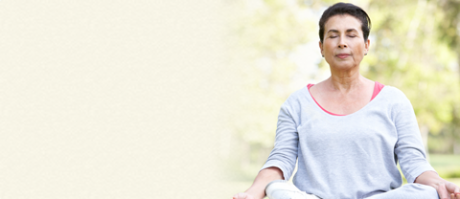 COPD
Get the facts about chronic obstructive pulmonary disease (COPD), including symptoms and complications.
6 Ratings with 2 Comments
1.0 Rating
December 11th, 2014
1.0 Rating
May 19th, 2013
Never compassionate. Never smiled. Not responsible. Beware.
My family member died in the hospital under Dr. Shah's care. The member had a severe kidney illness and an aggressive blood infection, which Dr. Shah treated. Dr. Shah was never helpful or friendly. Once he entered the hospital room, he wanted to leave it immediately. He spent more time putting on his gown and gloves than talking with me. After he checked my loved one's breathing, he began removing his gown and gloves and proceeded to the nurses' station to write his notes. What did he even do? I wanted to ask him questions but always felt rushed. I wound up asking most of them while he was in the hallway, exiting the hospital room. This happened every day. Dr. Shah rarely reviewed the labs or chart before coming into the hospital room. I once asked him about a rash on my loved one's chest. He said that it was due to low platelets. I said that the platelets were above 200 (considered normal) for the whole week. Dr. Shah's response: "Oh." And, then he left the room. Another awful occurrence: every time Dr. Shah visited my loved one in the hospital room, he asked if that person had eaten. Are you serious? This person had a NG tube and was not fully alert. When I reminded him that my family member couldn't eat or drink, his response was "Oh yeah." My loved one died with an extremely high WBC. It had been spiking several days before. I asked Dr. Shah if it could be an infection. He said that a medication caused the high number. Once I indicated that my family member had already stopped that drug, he said, "[Family member's name] is at a high risk for infection." And, then he left the room. How was that even helpful? I knew that she was prone to infections. Wouldn't it have been wise to check for an infection (i.e. blood culture) much sooner than towards the end of the week (2 days before my loved one passed away)? My family member had fought off a severe infection 2 weeks earlier, so when the WBC began to elevate, Dr. Shah should have been proactive by ordering tests to figure out what was going on. I regret not asking my PCP to replace Dr. Shah with another ID doctor. Dr. Shah treated my family member for months in the hospital, yet he never even had the decency to offer his condolences after the person passed away. Most importantly, I would never trust Dr. Shah for treatment of an infection. It's literally a life and death choice, so I'd strongly recommend finding another doctor.
5.0 Rating
November 15th, 2015