Rate Now
Share Your Experience
Have you seen Dr. Prakash Paragi?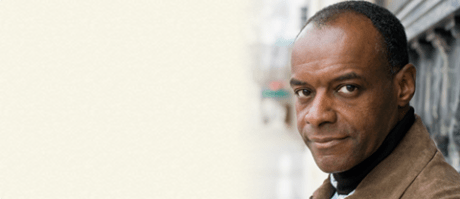 Colonoscopy
Get the facts about colonoscopy, including how and why it's done and doctors who perform the procedure.
Quality Rating
Highly Satisfied
83 Ratings with 21 Comments
5.0 Rating
September 22nd, 2017
Great overall care
My overall long term health was what Dr. Paragi's cared about most. He made sure to check every possible angle of my health before moving further in my care. I was looking all over for a professional health care provider to help me through my operation and I found it with Dr. Paragi. I was never in any danger in his hands.
1.0 Rating
August 28th, 2017
How is he allowed to practice
I use the term practice loosely with this surgeon. Dr Paragi came recommended by my interest Dr Patel. Going to him was a huge mistake. To say that I had complications would be kind. Thanks to him, I almost died. I went to another surgeon to fix the leak, that he left only to find out that he has many leaks and many deaths. How is he allowed to practice? Don't doctors police their own ranks? St Barnabus should be ashamed to allow him to still practice.
1.0 Rating
August 14th, 2017
Negative experience
1.0 Rating
July 23rd, 2017
Complications
5.0 Rating
May 30th, 2017
I CAN SMILE AGAIN
It"s been seven months after gastric sleeve surgery and I am so thankful to Dr. Paragi. I now like to go out, but there was a time when I did not because of my weight. My weight was my prison, it kept me from doing the things that I once loved and enjoyed. It kept me from family, friends and from living a happy healthy life. Thank you Dr. Paragi for choosing a profession that has made such impact in so many lives. Words cannot express how thankful I am, because for every compliment, every look, every smile, you made it happen and I am so thankful. God bless you
5.0 Rating
January 30th, 2017
Septic Shock
I met Dr. Paragi on my deathbed and he saved my life, I had to take a step back and bow out of a lot of things that I called normal but weren't. My eating habits had crippled me and I developed an abscess on my colon and it was drained improperly and it seeped into my system. Dr.Paragi saved my life that night he came to my bedside an introduce himself told me what was about to happen to me. From that moment on I knew God had controlled that whole situation. Dr.Paragi got up out his bed after I prayed and told God I wasn't done on earth. Dr. Paragi, has taken his time to ensure that as uncomfortable as I was with my ostomy bag he reassured me that I would be able to live a normal life again. Since he said that he has done that. I'm now healthier and on my way back to work without a stoma but a new look on life. He's kind and direct and his bedside manners are a play book that many Dr.'s need to read from. He's the best. He takes his time and listens to your fears and reassures you sincerely that he's only going to do what's best for you.
5.0 Rating
November 20th, 2016
Compassionate Doctor and Surgen
A year after Dr. Prakash Paragi removed my poorly executed Lap-Band performed by a different surgen, due to a slippage, he preformed a revision surgery; The Gastric Sleeve. Not only did he remove my Lap-Band and perform The Gastric Sleeve, he also repaired my hernia, and removed the excess tissue in my abdomen. I'm currently three week post surgery, and I feel terrific and especially thankful for everything Dr.Paragi and his staff did to help me throughout my journey. Furthermore, him and his staff were outstanding and did their best to make sure I understood the surgery, and life after surgery. After having complications with my insurance, my surgery was not approved nearly 24 hours before the scheduled date, however Dr. Paragi and Dr. Lalitha Prakash assured me that they would do their best efforts to resolve the issues, and they did. The surgery was a success, nearly three weeks post surgery and I have already lost twenty pounds, and I have never felt better. Thank you Dr.Paragi and your staff for giving me a new sense of happiness and confidence in myself.
5.0 Rating
October 30th, 2016
Thankful
On 11/2015 Dr. Paragi removed my Lap Band, which was an emergency surgery. I was transferred from St. M. Hospital to Saint Barnabas and even though he was not schedule to work that night he stayed and waited for me. When I got there he introduced himself and said not to worry that everything was going to be OK. He is the best. ALWAYS smiling. I am so happy and thankful that he waited to performed the surgery. It's been almost a year and I am scheduled to do the Gastric Sleeve and a Hernia repair with Dr. Paragi. Looking forward to my surgery because I know I am in good hands . He is the best surgeon Thank you Dr. Paragi for giving me my life back.
5.0 Rating
June 5th, 2016
The best of the best
5.0 Rating
January 14th, 2016
Thank you Dr. Paragi
5.0 Rating
May 21st, 2015
weight loss surgery
I had surgery 3 years ago and have lost 150 lbs, Dr. Paragi is an excellent surgeon and I have full faith and trust in him. I have followed his advice and feel very comfortable to consult with him. He is very patient, spends time with his patients, explains everything he does, details of the procedure, list of complications and outcomes . His information seminar is very helpful and his staff are very curteous.
5.0 Rating
May 5th, 2015
My Journey with Dr. Paragi
Its been 2 years and I saw my doctor today, I have lost 76 lbs since the surgery and have maintained my weight, I have been lucky to have had the surgery with Dr. Paragi, and have been on regular follow up with him. He has guided me at every step and has helped me transform my life. I appreciate his message for all patients who are looking for a weight loss surgeon" The magic lies in you" and I think that in spite of his great skill he is humble enough to give the credit to the patients. I think he is awesome doctor and I love my doctor. I have couple of my friends who underwent the surgery and have done extremely well. I wish him all the very best for his new practice location at 393 Northfield Ave, West Orange, NJ, his contact telephone number is 862-520-5090. I would recommend anyone interested in the weight loss surgery to him. He is an awesome doctor.
Nearby Doctors

Dr. Prakash Paragi is similar to the following 3 Doctors near West Orange, NJ.