Rate Now
Share Your Experience
Have you seen Dr. Prakashchandra Patel?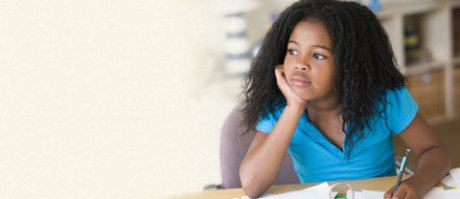 ADHD
Attention Deficit Hyperactivity Disorder (ADHD), including the different types and who gets them.
36 Ratings with 15 Comments
1.0 Rating
May 29th, 2016
This dr most likely at one time had a chance to be a very caring Dr His wife who runs the office is his worst downfall . And you go thru her to see him . Many mistakes and profiting for her self has led this DR to be just another med dr. Now it's yo late Now he has a lifestyle to maintain Now he has high bills to pay Now he is depending on patients coming in for med checks to keep his survival Many have gone down this road Many doctors have allowed Big Pharma and their own bank accounts to lead them into dangerous ways to practice medicine . Now they are just part of the system, now they care no more. They have hardened their selves to the pain of patients . This Dr may have had good intentions at first . Sad for any of us that he is just another team player
5.0 Rating
February 9th, 2016
Great doctor
5.0 Rating
October 14th, 2015
Great Doctor
5.0 Rating
December 6th, 2013
Administrator
Had my first appointment with DR. Patel. Felt very, very comfortable talking to him. An excellent listner and very easy to talk to. After a long time found a psychiatrist who doesn't just write a prescription and says "take this". Explained me in detail why Im taking the medicine he prescribed. I would recommend him very highly
5.0 Rating
March 19th, 2013
Nurse
I was under a lot of stress at work and home. One of my friends at work recommended me to see Dr. Patel . I made an appointment to see him and boy am I glad I did. He was very patient , very well qualified and asked the right questions of what I was going through. I would highly recommend him . (afterwards my daughter went to see him and she really, really likes him).
5.0 Rating
August 9th, 2012
1.0 Rating
June 7th, 2012
I really thought about whether to post this or not...
I have qualms about posting negative reviews about doctors. But in this instance, I will because my complaint is purely professional. I think this doctor gives a good first interview in an era where many doctors will only do an intake interview for a half hour max. I notice a lot of the praise comes from the fact that he will take around an hour or so on the first interview. I actually don't think that he is bad at the clinical interview or diagnosis. I think his weak area is med management and followup. He's not very good at recognizing problems with meds or fixing problems once they start. It's not that he doesn't followup, the problem is that he is not very good at handling med management during followups. It was so bad that he would actually forget why he prescribed me a drug, or thought I was on a drug that I wasn't actually on, and would become lost and flustered if there were any problems with the meds. Getting him to do anything is like pulling nails. He only does well up until something goes wrong. I would recommend him more for initial diagnosis than med management. Also his front office staff is very unprofessional and inefficient. My overall rating is a one, because it doesn't matter how well he diagnoses or performs in the first interview if he can't manage medications effectively.
5.0 Rating
April 24th, 2012
He is the best!!
5.0 Rating
March 29th, 2012
Nurse
3.7 Rating
November 26th, 2011
I've seen far worse
I see that there are some dissatisfied customers, but he's really not bad. Some psychiatrists are truly terrible at their jobs and have way too many patients. You can tell they are overworked, stressed, and trying to get patients in and out as quickly as possible (is there a loan shark chasing them?). He doesn't push his problems onto you like that. I don't feel rushed. He seems focused on doing his job and not on fitting in 7 patients an hour.
5.0 Rating
August 26th, 2011
school teacher
1.0 Rating
October 22nd, 2010
Always Late
Dr Patel is always running late and will shorten your appt time without your knowledge but will charge you if you are late. He is always overbooked so he never has time to spend with the patient to find out about your meds, how you feel, etc. If you are looking for a doctor who will actually help you I suggest you look elsewhere.