Rate Now
Share Your Experience
Have you seen Dr. Pramod Kelkar?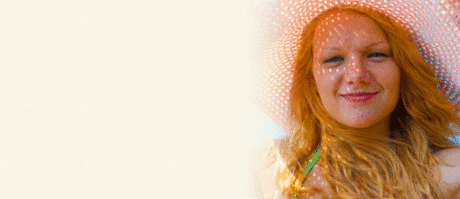 Skin Cancer
Get the facts about skin cancer, including the different types and symptoms.
Quality Rating
Highly Satisfied
9 Ratings with 6 Comments
5.0 Rating
June 29th, 2015
Excellent physician
I saw Doctor Pramod Kelkar after suffering with a persistent cough for weeks. His initial diagnosis quickly determined that the cause was likely an allergy or reflex that I had only recently developed and he devised a method of identifying the source. This was quickly accomplished and my cough is gone. Along with being extremely competent in his field I found him to be an excellent listener and genuinely interested in me as an individual. Throughout the process he clearly explained the options for my treatment and made sure I was comfortable with all decisions. I would give him the strongest possible recommendation.
5.0 Rating
May 14th, 2015
Excellent Doctor...
I suffered from Allergies for a long time. Dr. Kelkar prescribed both medicine and diet changes that have helped me tremendously. I have more energy now and my allergies are finally under control. Before meeting Dr. Kelkar my allergy symptoms would spiral out of control and I would wind up with sinus infections. He provided me with a proper diagnosis and some very helpful information. Dr. Kelkar takes the time needed to listen and then come up with the best plan for improving your health. He is smart and genuinely compassionate. His office staff are also very professional and courteous. I give them all the highest of recommendations.
5.0 Rating
May 12th, 2015
Very good Doctor...
1.0 Rating
May 9th, 2013
Read, then decide
Let me preface by saying I have been to 4 allergists (due to moves) and have received allergy shots for a long time. I have not had any complaints for any of them, but I have so much to say about this practice... When asked to refill my daily allergy prescription (direct from the pharmacist), the pharmacist had to call me a week later to let me know that after numerous attempts they finally got ahold of the Dr and was told I need to buy my medicine over the counter. I pay for my insurance plan, but apparently I shouldn't use it. I should apparently spend more money out of pocket because the doctor does not want to refill an ALLERGY prescription. There wasn't even a courtesy call from the Dr or his staff to explain this reasoning. However, the staff has no qualms about manically calling with numerous consecutive phone calls about moving an existing appointment time. I had 3 missed phone calls and no voice messages on my cell phone today while I was at a different appointment (so I couldn't pick up the phone). I thought there was an accident with so many missed messages. My husband was also called and he thought I must have gone into an allergic reaction at the doctor's office, just to be told I had to move my appointment time that had been scheduled 6 weeks in advance. He advised them to leave a message on the phone number they had called because I would surely call back. They never left a message. What is the emergency? This is so unprofessional. Finally, my last issue is that I have not noticed improvement of my allergy symptoms. I have been on immunotherapy (allergy shots) for a long time with different doctors in different cities, but this is the only time I have noticed that my symptoms are not well controlled. I have noticed that one female nurse gives the shots so far laterally and low in my arm where the deltoid inserts into the humerus (where there is very little fat) and not into the subcutaneous layer (where it should be given). That may certainly account for why I am not getting full benefit from my allergy shots. What is the point of driving so far to get shots when they don't even work. They also don't wait for the alcohol to dry, which is what gets rid the bacteria. Instead they wipe the alcohol from the arm with a cotton swab. I think they all need retraining. I will definitely be seeking a new allergy practice.
2.3 Rating
June 2nd, 2011
5.0 Rating
October 13th, 2009
Dr. Kelkar is very professional and takes his time with you. He listened to me repeat my symptoms that I've had for the past two years. He wrote out a food list for allergies to try, and told be to check with my primary doctor for Vitamin D levels. My doctor never tested me for that and so I had a lab test and my vitamin D was low! I wished I could have found him two years ago! I'm hoping things will improve with my health. Can't wait till my follow up appt. with him. He is a very good doctor.
5.0 Rating
July 24th, 2014
Nearby Doctors

Dr. Pramod Kelkar is similar to the following 3 Doctors near Buffalo, MN.