Rate Now
Share Your Experience
Have you seen Dr. Prashanti Pilla?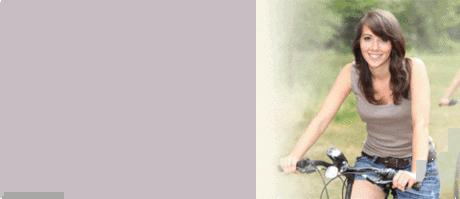 Endometriosis
Get the facts about endometriosis, including symptoms and parts of the body that may be affected.
45 Ratings with 17 Comments
5.0 Rating
May 27th, 2016
5.0 Rating
February 15th, 2016
Intelligent physician, perfectionist as a surgeon
Dr. Pilla performed my c-section. It was my third, and my best recovery BY FAR. To speak with her is to know that she is brilliant, and I cannot emphasize enough the effectiveness of her surgical method. I was so disappointed to learn that she left the Fox Valley.
5.0 Rating
October 18th, 2015
Great doctor and very friendly
2.3 Rating
February 11th, 2015
1.0 Rating
January 9th, 2015
she told me i had cancer...
Terrible doctor!! While she had her hand inside me and my legs wide open she decided to tell me shes 99% sure i had uterine cancer. Being young and recently married and wanting children not to mention hearing the words cancer was the scariest thing in the world. She had me take all these tests. I had biopsy after biopsy and tons of blood work and tons of ultra sounds. I had to call and talk to a nurse to get the results to the tests. She never bothered to call me when they came in. She was always late, extremely rude. Told me i shouldn't have children. Just a terrible human being. Long story short I found a new doctor and dont have cancer. A week later i got a letter in the mail that she dropped me as a patient and no longer works with the company because she couldn't get along with people...lol shes a joke.
1.0 Rating
August 11th, 2014
Bad doctor ! And horrible customer service
This doctor is horrible ! First of all she works at like 3 different locations and the receptionist scheduled my appointment at the wrong location ! So I had to rush and I was late and they wouldn't even accept me !! Bad enough I was coming from Chicago ! They weren't even understanding they just said sorry you will just have to reschedule your appointment. Needless to say I am not rescheduling with her. Very unorganized facility.
1.0 Rating
August 11th, 2014
Horrible doctor I was a couple minutes late for my appointment because I was rushing from being out of town ... And she wouldn't accept me ! She said " I'm going to behind sorry you will need to reschedule " that's what the receptionist told me that she told her . Horrible I'm definitely not rescheduling with her !
5.0 Rating
October 15th, 2013
Very happy
Am so glad I found Dr.Pilla for my pregnancy. She is very caring and I felt comfortable with her throughout. She was very friendly and provided us support even after my delivery. Thanks doctor Pilla.
1.0 Rating
June 27th, 2013
I would give her 0 stars if that was possible.
I can't believe that there could be such a rude, judgmental, and compassionless doctor out there. Dr. Pilla is unreliable and cancelled numerous appointments on me. She would cancel them 30 minutes before the actual appointment. First appointment/ meeting her, she never introduced herself when she came into the room. She also forced the idea of abortion down my husband and my throats if our child wasn't developed correctly. I know that working in this type of field, you are suppose to put your values and beliefs aside and clearly she didn't. Every visit that we had with her, we constantly felt as if she did not like us because we are a young married couple with their first child on the way. She never followed up with any of the test results or ultrasound results. She told us that we should just assume that there isn't anything wrong. She would prescribe medications for me without even telling me why I needed to take them or that she was prescribing them. Her nurse, Amy is one of the best nurses that I have ever met. Any questions that I told her that I had for the doctor she told me that the doctor would cover, well it never happened. Dr. Pilla is not one to answer questions that you have and if she does, she will treat you like an idiot. Being 35 wks, I went in for my usual check up and she was in a horrendous mood. She came into the exam room without my chart and looked like she just rolled out of bed. She didn't answer or listen to any of my questions or the questions that my mother had for her. She yelled at me during this visit and stormed out of the exam room. Leaving me with my questions unanswered and wondering if the appointment was done. Needless to say I have switched doctors and wish that I would have switched sooner rather than later. I hope that this review will help other women out there.
1.0 Rating
October 19th, 2011
1.0 Rating
June 29th, 2011
awful. was totally judgemental and rude. the worse doctor experience ever. told me my pap came back abnormal, and the cause was "probably" hpv. i went to another ob one week later and the pap came back completely normal. he said if there was anything at all causing an abnormal pap, that one week later it would still be abnormal. so in my opinion-shes full of it.
Nearby Doctors

Dr. Prashanti Pilla is similar to the following 3 Doctors near Franklin, WI.