Rate Now
Share Your Experience
Have you seen Dr. Preetinder Brar?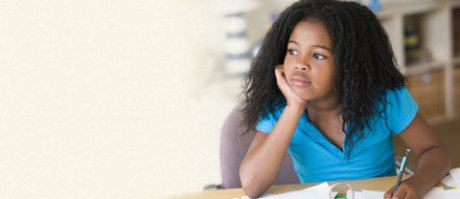 ADHD
Attention Deficit Hyperactivity Disorder (ADHD), including the different types and who gets them.
31 Ratings with 13 Comments
1.0 Rating
March 25th, 2017
Terrible doctor
He didn't bother to give me any information about the medication he prescribed and didn't bother taking the time to hear about any possible side effects. He accused me of lying about my symptoms without letting me fully describe them. Then switched medication in a way that made me paranoid and nearly suicidal.
5.0 Rating
September 24th, 2016
Dr. Brar is as smart as Sangay Gupta I belive.
5.0 Rating
March 28th, 2016
Great Dr. that knows his stuff.
3.7 Rating
January 17th, 2015
1.0 Rating
December 2nd, 2013
I have never met a more uncaring, insensitive and dismissive Dr (& I use the term Dr lightly). He cares not one bit about what you are experiencing in your life and will only make eye contact unless he is berating you. He will leave you waiting for 30+ minutes and then spend maybe 3 minutes with you to write a prescription. I have never known a Dr to label them as a therapist but not spend any time speaking or listening to you. I am vigoursly seeking someone else. The only recommendation I can make would be too steer clear of this man
5.0 Rating
July 1st, 2013
No-nonsense. Listens.
Dr. Brar was always very no-nonsense and direct when I was his patient. It's not a style that everyone likes, but he always listened to me when I wanted to try a change in medication. I prefered his direct attitude to the sometimes patronizing attitudes you receive from other mental healthcare professionals, not just psychiatrists. I never found him to be a drug pusher, as some have claimed, although he was never afraid of trying a change in medication if something wasn't working. Time spent in his office per appointment was very short, but no shorter than any other psychiatrist I've been to.
1.0 Rating
February 3rd, 2013
Drug pusher
My daughter went to Brar at age of 16 because she broke up with her boyfriend and was depressed. He had her on 3 medications immediately and to this day at age 22 still approves her meds with wreck less abandon. He doesn't care that she hasn't seen a psychiatrist since that first day. He just doesn't care at all. The other reviewer said it best. Despicable.
1.0 Rating
July 27th, 2012
terrible doctor
I took my son to see Dr. Brar and the dr. did not want to listen to anything I said or what my son said. Dr. Brar was more interested in filling out prescriptions for my son. He did not care how may meds my son was on! After multiple sessions with the dr. I finally got so mad and walked out and would never think of returning!
1.0 Rating
March 2nd, 2012
Medicine Cocktail Quack
I saw Dr. Brar when I was 7 and 8 years old. He prescribed countless drugs to me that were definitely not approved for those under 18. He gave me anti-psychotics, anti-schizophrenics, anti-depressants, among many others. The combination of these drugs sent me into a great spiral in which I actually tried committing suicide. My parents tell me that when I was hospitalized, they had met another mother whose son was also a patient of his and he had tried committing suicide as well because of the medicine cocktail he was on.Also, he was highly unprofessional when I would see him. I'm still scarred to this day by something he said when I had explained how I wished my estranged father was around: "When you're here, Dr. Brar can be your father." My mother was also in the room when he said that.I do not recommend this "doctor" by any means. Please don't go to him.
5.0 Rating
January 4th, 2012
1.0 Rating
March 31st, 2011
1.0 Rating
September 1st, 2010
Nearby Doctors

Dr. Preetinder Brar is similar to the following 3 Doctors near Charlotte, NC.