Rate Now
Share Your Experience
Have you seen Dr. Prithwijit Basu?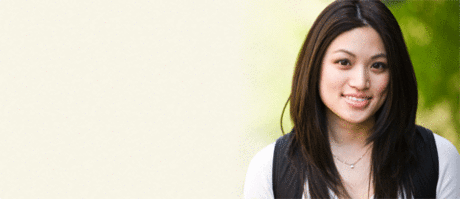 Birth Control
Get the facts about birth control so you can decide which type is right for you.
34 Ratings with 18 Comments
5.0 Rating
October 26th, 2016
an amazing doctor
5.0 Rating
March 23rd, 2016
1.0 Rating
May 16th, 2015
None human being should ever considered seing this dr. Schedules unnecessary tests rather than the one patient is asking for, he look a me assume that I was a diabetic I said ian not and I never been diabetic and he said " not jet" just by looking at me I tr to splain why I was there and he care less seing like he wasn't listen he spent less than 5 minutes standing in front of me and it was over. He scheduled me for a test and I hav to call to confirm the appointment and then they cancelled because he was not available he did that 3 consecutives time then I dec no to bother to call again and they no even notice that I nev went back. Do yourself a favor do not put your Heath in dr basu 's hands
1.0 Rating
January 29th, 2015
very bad experience
1.0 Rating
June 7th, 2014
Avoid at all costs
The most outrageous thing about this practitioner is that the only thing that seemed to interest him was asking the put-down question: "Where did you come from?". "Born in the USA" did not seem to satisfy him; I left before he could start on my grandparents. KEEP AWAY from this guy.
1.0 Rating
February 7th, 2014
Bad Experience Several times
1.0 Rating
September 27th, 2013
dissatisfied
1.0 Rating
May 26th, 2013
Dr. Basu is very good at multi- tasking, and on that, I'd give him an A+, but otherwise, a D-
I've seen Dr. Basu a few times, mostly because he is located near my home but I really should not have seen him after the first experience. First of all, as mentioned earlier, he doesn't spend any significant time with any one patient- he just goes flitting from room to room, affording each patient but a few minutes of time and he's very good at giving the blue paper upon which he schedules tests in his office, I.e., ultrasound of lower extremities, kidney, abdomen, etc. however, when you return for a second visit, he doesn't even bother to check to see whether or not you've already had those very same tests- he just scribbles on that blue piece of paper, duplicating those same tests again, and when questioned about this, he simply shrugs it off. I was scheduled for 3 sonograms of my pelvic area! In addition, when he sent me for a referral to a nephrologist due to high creatinine levels, he didn't even bother to look at the most recent blood test which he had ordered. He only based his diagnosis on a test I had some 5 months previously...and when I asked him for a referral for a stand- up MRI, something which he doesn't do in his office (e.g., he won't be getting any money out of it), he said he would refer me in 6 months!!! Moreover, my friend's mom came in due to high cholesterol and wanted a blood test but when she got the results, he had ordered every test but... Yes, he is highly credentialed and may have actually been a caring, competent physician at one time, but certainly not now. I found a much better internist and am glad I did.
1.0 Rating
February 17th, 2013
Very unprofessional
I waited 3 1/2 hours for an endoscopy, a procedure that only took 30 minutes! Dr. Basu never spoke to me once. His internist or nurse spoke to me, but wasn't sure of many of my questions. Dr. Basu, seems knowledgeable but he gets distracted very easily. He was dealing longer with managerial issues than with his patients. He tries to do everything and ends up doing nothing. He spends time chatting nonsense with his staff, rather than finishing up with one patient. I was very disappointed I wanted to like him because he's so close to my home but I'll keep looking.
1.0 Rating
August 1st, 2012
Poor scheduling
1.0 Rating
April 1st, 2012
1.0 Rating
January 17th, 2012
Not Courteous
Dr. Basu is a smart guy, but not very courteous, both to his staff and his patients. He is very unprofessional and talks with a very smug attitude. He spends maybe 1 minute with the patient; he's always in a rush and lets his interns do all the explaining. He also loves performing unnecessary tests and scheduling follow-up visits. I am changing my PCP.
Nearby Doctors

Dr. Prithwijit Basu is similar to the following 3 Doctors near Forest Hills, NY.