Rate Now
Share Your Experience
Have you seen Dr. Punya Raman?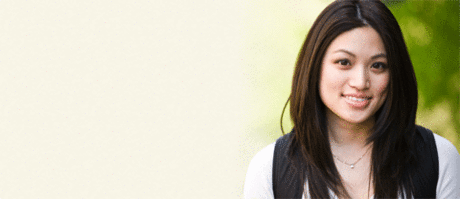 Birth Control
Get the facts about birth control so you can decide which type is right for you.
19 Ratings with 12 Comments
5.0 Rating
June 15th, 2017
Best Doctor
3.0 Rating
March 16th, 2016
1.0 Rating
March 1st, 2016
Horrible Office Policy
The front desk staff knows how to harass in the name of office policy. This office makes it so difficult to make appointments that you would wonder if they are really in the business of caring. Ridiculous Policy No.1 - Even if you have all the pertinent details, you can not make appointment if you don't have your physical insurance card in your hand. So, regardless of the urgency, need of prescription, this office will delay the care you need for some trivial requirement. Ridiculous Policy No.2 - If your PCP is someone else, you can not make appointment here. You will need to call your insurance, have the PCP changed, get the name of the person you talk to and the reference number. PCP needs to be changed and in effect at your insurance provider's record before an appointment is made. This is regardless of how proactive you are in making sure that this doctor is in your network. I have never seen a doctor or office so stuck with the financials and billing that they forget to realize what business they are in. Being with the health care industry myself for 10 years, it infuriates me that we have such doctors who would enforce random policies only to disregard their primary duty.
4.0 Rating
February 15th, 2016
1.0 Rating
February 1st, 2016
Stay away!
1.0 Rating
December 21st, 2015
Poor Bedside Manner - All about $$$
Dr. Punya Raman has poor bedside manner. If you plan to discuss any issues that require you to work up the courage to talk about with a Doc you expect them to listen. I brought up that I would like to discuss a few very sensitive issues (things you don't just bring up and talk about with anyone, at least not for me - and I hate going to the Dr. - this is one reason why I don't. As soon as I started bringing up and asking questions related to the topic/issue she abruptly interrupted me and began to inform me that we cannot discuss that at this visit, that I would need to schedule a different appointment at a later time to discuss that with her. Obviously she is all about charging your insurance and not about patient health and well being. At the very least she could gently explained why we can't discuss that right now. Nope, she told me to schedule another appointment to discuss those matters, left the room and I didn't see her again. I'm not talking about things like a broken toe nail, or a sniffly nose here...I'm talking about serious health related issues (anxiety, male stuff etc). In addition to Dr. Raman's poor bedside manner the staff in the office is mediocre at best. They are not cheerful at all, they unprofessionally discuss their personal matters and snicker about patients in the hall ways. They are definitely not cordial or welcoming, I guess a reflection of the Dr. Needless to say I will never step foot in this place again.
5.0 Rating
December 4th, 2015
I have never had a doctor who was so easy to talk to. She seemed to listen and be genuinely interested.
5.0 Rating
August 11th, 2015
5.0 Rating
March 29th, 2014
Dr. Raman became my husband's and my doctor when Dr. Lanier sold her practice to her. We really liked Dr. Lanier, but have found Dr. Raman to be equally great. Her staff is always welcoming and courteous. She has a great bedside manner and always puts us at ease, even if she has bad news to tell us. Her diagnoses have always been right on and she takes the time to explain all of the medical lingo thoroughly. She also explains our various options and what the expected outcomes could be. There is always follow up, either via one of her nurses or office staff, when needed. My husband and I would both highly recommend Dr. Raman.
1.0 Rating
September 10th, 2012
Error maker
5.0 Rating
October 23rd, 2011
I had my first appointment with Dr. Raman recently. She had been at a different location partnered with another doctor but now is taking over a practice from a retiring physician. I had been with the old doctor for several years and thought that doctor was okay. I am very pleased with Dr. Raman. She is pleasent, very thorough, and caught something that the old doctor had thought wasn't important. This was the best visit I think I've ever had to any doctor. The staff was very freindly and professional. I was called in 2 days with my test results AND when I asked questions regarding the results/readings things were EXMPLAINED to me. Excellent treatment by the doctor, excellent service by her staff
1.0 Rating
March 17th, 2009
had appointment with partner
My intention was to have a visit with Dr. Raman but instead I ended up with her partner Dr. Ameerally. My experiance was he was very rude, very unprofessional dr. I am writing a letter to his partner, my insurance company & the medical board over his behavior. I wish I had done a google on him prior to paying my $20 co pay. I should have known when I spoke with a receptionist who was just as unpleasant at the dr. turned out to be. I have attended many dr. visits between myself, my husband and my children and I have never gotten up and left prior to the visit being over until now. I agree with the other person who left a comment a couple of years ago, the office was dirty and very worn down with no sign of an attempt to make it better. I now understand the sign sitting behind the counter that says "259 days till Christmas", the staff is just as unhappy as I was with the dr. and need to look forward to something in there lives. Find a better place to go, with a dr. that will treat you with respect. You are employing your dr. and should at least get your $ worth.