Rate Now
Share Your Experience
Have you seen Dr. Qing Jia?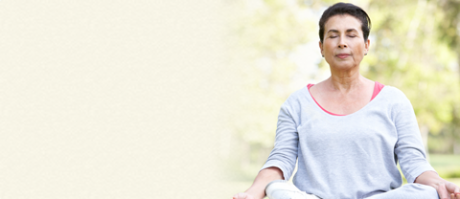 COPD
Get the facts about chronic obstructive pulmonary disease (COPD), including symptoms and complications.
57 Ratings with 16 Comments
1.0 Rating
March 4th, 2016
Run far and run fast
Run far and run fast. Indifferent, inept, disorganized, hostile. Office staff that openly laughed at and mocked a Senior patient as Dr. Jia stood by and allowed it. Her MA was the ring leader in this debacle and not one word of correction from Dr. Jia or the other staff. The MA shouting "get out of here", while the staff laughed. NOT ONE PERSON ON THE FLOOR came to aid or defense of the Senior. No compassion or courage to do the right thing and be an advocate. In my experience, DDA has a history of allowing patient humiliation and abuse and, in this case, promoting it. What if that Senior had become despondent from the humiliation and cycled down into depression and then to suicide? One could believe that the staff on Dr. Jia's floor would rejoice. Perhaps the State and credentialing agencies would like to take a closer look at Dr. Jia, her MA, and the Garland DDA. Finally, don't expect a response from the administrator, because NO ONE THERE CARES.
1.0 Rating
February 3rd, 2016
I have been a patient at DDA for over 20 years, but thus was first time to see Dr. Jia. It was an awful experience! She was exteremely rude and talked down to me like I was incapable of understanding her terminology. She also "put down" my previous doctor; which I considered to be very unprofessional. She told me because something wasn't working that I must be choosing not to follow the instructions. Many thing affect your physical health; some of these are mental, social, environmental, etc., but evidently Dr. Jia does not agree or want to hear about those things. If you want a doctor that cares about your overall well being, I would suggest you choose another doctor. I will be looking for one! She did say that she was very busy and the only endocrinologist working there now, because all of the others have left! Could she be trying to get rid of patients so she won't be so busy? I don't know!
1.0 Rating
December 10th, 2015
Customer Service
I was trying to switch to this office but after dealing with terrible customer service I will not be switching. No one is on the same page. Every time I call there I get told different information. That is terrible.
1.0 Rating
December 2nd, 2015
Don't waste your time
1.0 Rating
July 6th, 2015
Horrible doctor!-Deserves a 0!
I am had a terrible experience being Dr. Jia's patient. I had several visits because I wanted to give her a chance. I had an enlarged thyroid, nodules and thyroid cancer. On my first visit with her she totally blew me off and acted like she didn't believe that I was having symptoms. She also told me that antibodies mean nothing so I told her I thought having antibodies to your own organs means you have an autoimmune disease!!! She gave me other incorrect information too. She has awful communication skills. After my very first visit with her, I never wanted to see you again. Then I let my primary care doctor in the same building talk me into letting her do do biopsies on my thyroid nodules. She recommended me for surgery and did not even tell me. I got a phone call from the surgeons office saying you wanted me to have surgery. Someone from her office should have told me first! Then I asked her a very direct question: Can I get a higher dose of thyroid medicine because I cannot function at work. She avoided my question. All I needed was a yes or no and the reason why. I guess she doesn't care about the quality of patients' lives or whether I can work or not.
1.0 Rating
June 1st, 2015
A Waste of Time and Money
I went to Dr. Jia because of a continuous weight gain, even though my calorie intake is down around 1000 calories a day. I was informed that if I ate nothing at all I could still gain weight if I did not work out 5 days a week. I don't believe that. I never saw a fat prisoner of war or any fat people in concentration camps. She only did a blood test for Vitamin D, and even though it came back low, did not suggest anything except to let's watch it as I continue to gain weight. It was obvious to me she assumed because I am over-weight, I must sit all day long eating and eating and eating. And getting no exercise. Neither assumption being the case. I was pretty much in shock as I left her office..... a waste of time and money. In her favor, she has a great bedside manner. But that is not enough.
5.0 Rating
January 15th, 2015
Dr. Jia is an awesome doctor. She is attentive, has great bedside manner, great sense of humor and took her time with me. Very thorough and listened to my concerns! Ultimately, she diagnosed with something doctors have been missing for years. I feel so much better now after getting the medication that I knew I needed for years!
5.0 Rating
October 30th, 2014
Pleased
2.3 Rating
August 26th, 2013
5.0 Rating
January 29th, 2013
May Just Be My Favorite Doctor Ever!
I've been to see Dr. Jia a few times now, and she is very confident, knowledgeable and professional yet completely easy to talk to! She shows genuine concern, is very thorough. She has a wonderful sense of humor and bedside manner. However, you definitely feel reassured by her experience and demeanor. She even does her own sonograms! Very conscientious. She was steady and reassuring throughout my thyroid biopsies. Very gentle.
5.0 Rating
June 4th, 2012
Dr Jia is a Great Physician
I would highly recommend Dr. Jia. She is very down to earth, attentive, listens to what you have to say and your concerns, does a thorough exam. She emailed me at 6pm the same day of my visit with my Lab results and scheduled my MRI the next business day. I have never had a doctor with such quick results.
1.0 Rating
April 29th, 2011