Rate Now
Share Your Experience
Have you seen Dr. Rachel Ashby?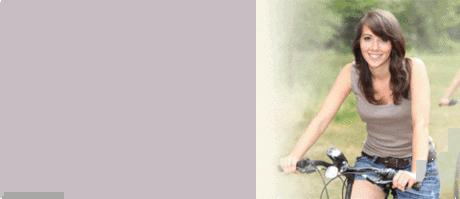 Endometriosis
Get the facts about endometriosis, including symptoms and parts of the body that may be affected.
47 Ratings with 22 Comments
1.0 Rating
May 28th, 2017
Disappointed
Following our first consultation appointment we were under the impression that our dream of becoming parents was within near reach as she seemed eager in helping us, stating, "let's get you pregnant next month". I was impressed by her confidence. The office staff and nurses were so very attentive and caring. But on our subsequent visits she seemed disinterested and cold. She spoke without empathy as she essentially told us that our dream was NOT attainable. We didn't understand. Why the immediate turnaround? I was overwhelmed with emotion and felt no sympathy. I'm sure she is a talented specialist but for us, we left her office disheartened. But we refused to give up and have found a fertility specialist in Boston who was willing to meet our challenge and very eager in helping us meet our goal; someone who considers each patient as an individual and not just focusing on their age. Sadly, patients can be seen as just a number.
5.0 Rating
January 6th, 2016
Excellent, kind, supportive and knowledgable-
We were sent to Dr. Ashby after surgery left us with a endometriosis diagnosis. From our first visit, she was knowledgable, kind, understanding and confident. She guided us through the entire process. The entire office staff both at NW and MGH was polite, kind, supportive and knowledgable. Every single time we entered the office or called we felt cared for and that everyone was confidently engaged in our care. My response to some medications was very sensitive and her and her staff provided additional support and guidance as we navigated our changes. I have nothing but the highest recommendations for her care and her office. We credit her with making IVF both a wonderful and stress-free process. We have a wonderful son and are in the early stages of beginning our process with her office again.
5.0 Rating
February 27th, 2014
The best fertility specialist out there!
After having multiple failed IVF cycles, and second trimester losses. I went to Dr. Ashby for a second opinion, she was caring, absolutely thorough and gave us some options. We proceeded with her recommendations. Thanks to her, we are blessed with a son. I would highly recommender her. Her nurse Susan is absolutely great as well.
1.0 Rating
November 7th, 2013
5.0 Rating
October 3rd, 2013
I'm glad I chose her...
I can't say I'm quite yet an IVF success story but I don't regret choosing someone as capable, compassionate, and on-the-ball as Dr. Ashby. She doesn't hold back the truth which can feel hard but she gives you as much information as possible and let's the patient make their own decision. She guides rather than pushes you into things before you are ready. IVF is not an easy process but at least I feel I can trust her medical opinion which makes doing hard things easier.
5.0 Rating
September 24th, 2013
Best doctor I have ever encountered
This review is so long overdue but I was thinking of Dr. Ashby and her nurse Susan tonight and realized that I had never done this. After years of heartache and disappointment in ttc I made an appointment to see Dr. Ashby. I remember my first meeting with her in 2005 as if it was yesterday. Dr. Ashby was incredibly kind, sensitive and caring at that and all subsequent appointments with me and my husband. She invested a great deal of time in explaining all our options and every recommendation she had. She was incredibly positive and aggressive in her treatment of our fertility issues. After one failed IUI she recommended IVF because of my age and we were blessed with twins 9 months later. I cannot say enough about Dr. Ashby or her nurse Susan. They were available whenever we needed them, extremely thorough and willing to answer all our questions regardless of how much time it took or how emotional I was during the process. We will be indebted to this doctor forever. I cannot recommend her highly enough.
5.0 Rating
November 22nd, 2012
5.0 Rating
July 5th, 2012
Everything a doctor should be and more
I can't say enough about Dr. Ashby. I don't typically write in these type of things, but if someone another family is fortunate enough to have her as a doctor, I dont want them to miss out on a doctor that will do everything she can to help them get pregnant. I personally know 3 other people who have gone to her with fertility issues and we all got pregnant. I now have two children thanks to her and the incredibly caring staff at Newton Wellesley Hospital. We had some concerns about IVF initially and she took the time to sit with us at every appointment and share research and experience, but respected and encouraged our questioning. Dr. Ashby was incredibly knowledgable, professional and incredibly caring throughout our experience. She always made us feel like we were in very good hands. If you have the opportunity to have her as your doctor, I would highly recommend you take it!
2.3 Rating
April 18th, 2012
Not Terribly Impressed
I went to see Dr. Ashby on the advice of a friend who had seen her several years ago. I have only seen her once and after much thought, will not be going back. I assume Dr. Ashby is good at her job; I base this on the fact that my friend got pregnant rather quickly while under her care and after having little luck with other doctors. During my visit, though, she seemed to be distracted, not terribly concerned with my particular situation or issues I think are unique to me, and not at all caring. I felt like just another infertile woman to walk through the door that day. I hesitated to write a review because I thought, perhaps, I was just sensitive or maybe it wasn't her day. After calling her office today to get results of some bloodwork and encountering Dr. Ashby's terribly rude nurse (although it was refreshing that she actually picked up the phone), I decided that perhaps it wasn't me and maybe it is just the practice. Perhaps you are like me, and thought that the mediocre reviews on this site were just a fluke and you would give her a chance anyway; if that is the case, I would suggest you not bother wasting your time.
5.0 Rating
February 16th, 2012
There aren't enough stars
After 2 primary care docs and 2 ob/ gyns (we moved during our infertility experience), and 1 other specialist dismissed us and made us feel crazy during our years of infertility, we found our way to Dr. Ashby's office. She was immediately reassuring, caring, professional, and determined to find an answer for us. Throughout several visits with her, she explained results and helped us consider the options available to us. I had surgery for a medical condition under her care in 2005, and two children because of her care in 2006 and 2008. There aren't enough words to describe my gratitude for Dr. Ashby and her practice.
5.0 Rating
January 24th, 2012
she does better than anyone else
I came to her after having 5 miscarriages and 1 fetal demise and she showed empathy and compassion in which a lot of doctors dont. I have complained to numerous doctors asking y I have had so many problems with pregnancy and others sayin they will research A problem and still wouldn't do a thing. I was referred to Dr. Ashby but another doctor that claimed she had all the answers and goin to see Dr Ashby she vowed she would try to figured it all out as she did we don't have a diagnoses but she has tried a lot of testing and we don't kno but she is deff good tryin to help and has compassion she is awesome all around so far
5.0 Rating
January 20th, 2012
Nearby Doctors

Dr. Rachel Ashby is similar to the following 3 Doctors near Boston, MA.