Rate Now
Share Your Experience
Have you seen Dr. Rachenetta Stimage?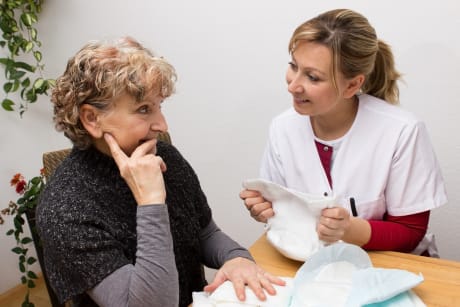 Urinary Incontinence
Learn about the symptoms and causes of urinary incontinence or urge incontinence.
Quality Rating
Highly Satisfied
62 Ratings with 14 Comments
1.0 Rating
September 24th, 2016
Had to switch doctors after being late in my 3rd trimester. DR. Stimage staff is not responsive, responsible, thorough, and knowledgeable. They do not get back to you on anything. You have to remind them or bring things up to them (I.e. Special testing, trending topics, etc.) they have hung up on me...just plain rude. The hours of the office are very limited. Wait time is an average of 30-45 minutes. I just think if you want good service go to someone who cares and has a staff that backs them up.
5.0 Rating
March 9th, 2016
5.0 Rating
November 18th, 2015
5.0 Rating
August 17th, 2015
😆
5.0 Rating
August 17th, 2015
5.0 Rating
May 29th, 2015
1.0 Rating
February 26th, 2015
Not happy
Not a good physician. Does not get back to you.The staff don't get back to you promptly, it takes them forever...I'm in medical field and 7 month pregnant. If u have issues not a good follow up with them. I'm thinking to switch to some one else.
5.0 Rating
February 3rd, 2015
1.0 Rating
October 28th, 2014
1.0 Rating
April 30th, 2013
Doesn't Acknowledge Concerns
She acts very nice, but does not acknowledge your concerns. She brushes things off as if it's nothing without actually checking. I should've switched doctors, but stuck with her and really wish I hadn't. There were issues with my pregnancy that she said "oh it's nothing" and "oh that's weird", "I've never seen that before, uhh it's probably nothing". I knew when I conceived, but she refused to acknowledge this and went by her own chart no matter how often I told her. This put my baby's and my health in jeopardy when my baby was 3 weeks late and she herself said the amniotic sac was in bad shape. If she had listened to my prior health complaints and actually looked into the things I was telling her about or had any knowledge of pregnancy related issues, we could have realized what was going on before I had to go through a long induced labor in the hospital then turn around and have to go through an emergency c-section. Don't go to this doctor.
5.0 Rating
October 8th, 2012
Great Doctor
I love Dr. Stimage she is fantastic. Sam her receptionist is fantastic could run the office on her own she gets things done. Reason why they got a lower score on professionalism is due to some of her other staff Maria and Lisa. Maria is rude and doesn't pay attention to detail and sometimes I feel Lisa just treats me like another number not bedside manner really just next, next, next. Your office should know you by name especially when u see them every month or more Sam and dr stimage are great! Sam needs a raise without her positive attitude I believe I would have found a different doc by now even though dr stimage is great.
1.0 Rating
October 21st, 2011
e
Your MA Cynthia needs to keep to her words of calling patientS back. It took her a whole week to get back to me for a progesterone test which was supposed to take a couple of days according to her, even at that I was the one who had to call bother/her for the results. It is the most difficult thing to get her on the phone and worst she does not keep to her promise of calling back. It is a very nice, kind environment in the office but the actions need to reflect the ambience of the office.No one goes to a Dr. cuz they feel so good. Remember that