Rate Now
Share Your Experience
Have you seen Dr. Radha Mikkilineni?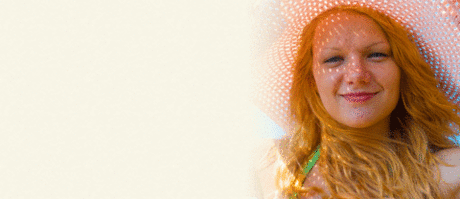 Skin Cancer
Get the facts about skin cancer, including the different types and symptoms.
22 Ratings with 14 Comments
5.0 Rating
October 24th, 2014
Best dermatologist I've been to in the past ten years. She takes time to listen and answer all questions. Receptive to all thoughts and is always compassionate and caring. My face looks the best it has in years thanks to her great medical care and suggestions.
3.7 Rating
March 29th, 2013
Good visit
1.0 Rating
February 22nd, 2012
me thinks not
2.3 Rating
August 10th, 2011
Bad experience
Before visiting this doctor, I read the reviews she had and saw that they were not as good. However, I thought that having all her credentials, she must be the doctor I was looking for: personal, could help me understanding my disease and a good diagnosis. Even though she did a good job diagnosing, she did not even tell me how to use the drugs, or why did I have to use them. After telling her all my symptoms all she said was: "ok, I guess I have some creams for that" and then she left the room....
1.0 Rating
February 24th, 2011
It was quite a saga to get an appointment...I think I called about 15 times (I don't have a car and have terrible insurance, so my options for specialists are limited) and when I finally got an appointment, it was cancelled the day before (no explanation given). When I finally saw Dr. Mikkilineni, she wasn't rude, but just seemed disinterested and spent very little time during the appointment (I waited close to an hour and expected a little bit more than the cursory look that I got). I'll take my chances with someone else (and spring for a cab!)
3.7 Rating
February 23rd, 2011
Good doctor but terrible staff
I changed to Dr. Mikkilineni after a recommendation from Dr. Cowan, who left town. He was an excellent doctor and my only appointment with Dr. Mikkilineni was similar. She spent enough time with me and was very caring. Unfortunately, there is no way to reach her except calling her terrible staff who doesn't answer the phone during regular hours. I had an appointment and it was cancelled but no one called me to let me know. They discuss among them in front of patients or answer to each other in a rude way. Despite her good medical care and the efficient nurses, the administration of the University Dermatologist Associate provides very poor service, so I decided to find another dermatologist.
3.7 Rating
July 16th, 2010
Decent Doctor - Horrible Administration
The Dr was brief, but ok for what I needed. I was a little annoyed that I had to wait for the doctor for about 15 minutes once I had undressed, but other than that, it was fine. The office staff and the billing administration on the other hand was sufficiently bad that I won't go back. I didn't have my insurance card, but had my policy number. Rather than just calling the insurance company to confirm, they made me pay for the full bill before I left, which would have been fine. Except I then received a final delinquent notice demanding that I pay (within five days) an amount about twice what they billed me for at the office with no explanation of the additional amount owed or itemized receipt of any sort. Entirely unnecessary and unprofessional. Now I have to spend my time sorting through an annoying billing situation that never should have happened.
1.0 Rating
May 22nd, 2010
1.0 Rating
May 21st, 2010
5.0 Rating
May 12th, 2010
2.3 Rating
April 6th, 2010
Why Bother
I went there at a referral from another doctor so I assumed she would be good. I don't know whether it's her or her staff, but I found that, on two separate problems, they took tests and then were very lackadaisical about giving me the report and following with a treatment. I am now looking for another dermatologist to treat my problem. The doctor is nice enough and seems caring when in the appointment, but the follow-up is very poor and thus, seemingly, very uncaring.