Rate Now
Share Your Experience
Have you seen Dr. Rafael Soria?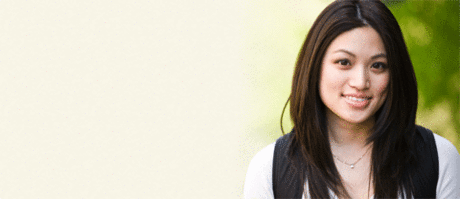 Birth Control
Get the facts about birth control so you can decide which type is right for you.
26 Ratings with 17 Comments
1.0 Rating
May 1st, 2017
Horrible Doctor
5.0 Rating
June 17th, 2016
Good Doctor
5.0 Rating
April 30th, 2016
Be rational
Reading the reviews I realized how impersonal they were. First of all, many of the changes dealing with the hospital were out of Dr.Soria's control. Yes he changes clinics by his choice, because he was stressed out with the amount of work. Also, when you visit a doctor, it's not coffee time or a family gathering; you go to get help then you leave. Let me remind you, Dr. Soria has many patients so if he forgets something, have respect he's busy. As of working at the hospital, he does go a lot. If you didn't know, he also has a family. A lot of the times he barely spends time with his family because it's always work. He works at the clinic, he works overnight at the hospital, he's on call some weekends, and the world follows him home. He needs a lot respect, because being a doctors is a lot of work. If you had a bad experience with him then get a new doctor, he has many patients and one leaving is no big deal. Next time you go to a doctor, whomever they may be, put yourselves in their shoes and on ink about it that way. There is no perfect doctor out there. Overall, he's a great doctor and many people love him. He works hard, he's passionate about his job, he loves helping his patients, and everyday he continues to help the well being of not only his patients but other Doctors patients too.
4.0 Rating
February 11th, 2016
Overall Picture
I have been reading the recent reviews about Dr. Soria, and it appears that the negative reviews seem to coincide with the emergence of Obamacare. My father is a longtime patient of Dr. Soria's as was my mother. He was an excellent doctor for my mother and my dad still, loves Dr. Soria. People have to remember that the tier and structure has changed since Obamacare has been implemented, and these aren't the days any longer of house calls or 1 on 1's with your doctor. Patient load has increased and those days are long gone. The new model is sharing the load with doctors who may have more availability on that particular day in the same practice, as well as delegating minor visits to physicians assistants.
1.0 Rating
November 9th, 2015
Awful horrible person and doctor
1.0 Rating
February 9th, 2015
Awful medical care
Not thorough, judgemental, misdiagnosis, slow with results. Wouldn't trust this doctor with a paper cut.
1.0 Rating
November 20th, 2014
Where is the old Dr Soria ?Please come back!
Everything changed when Dr. Soria joined Family Medical Group. He went from being caring , available, reachable and reassuring to being uncaring, unreachable and basically unavailable. His office and office staff made visits to the doctor warm and inviting you always felt like they cared . They made you feel comfortable and at home. Unfortunately at FMG it is totally opposite you dont feel that personal connection there was at his private practice. The only way you will ever speak to him is with and appt. because he does not return any of his own phone calls(even if you have indicated that it is urgent ) and he does not visit patients at the hospital. If you need a same day appt which most visits are because illness is never planned you will have to settle for another physician or go to the same day care office. Its really unfortunate because we have been patients of his since the beginning and now are faced with the daunting task of finding a new physician. So Dr Soria please come back you are missed !
1.0 Rating
February 15th, 2014
Really disappointed
1.0 Rating
November 23rd, 2013
Used to be great
I used to be able to get an appt the same week and would wait maybe 13 min at most. Now, I can never get an appt that soon and wait times are now up to an hour. Dr Soria is now afraid to prescribe effective meds and opts for OTC drugs instead but has no problem billing insurance full prices immediately. He no longer calls patients to follow up and you wont see him or hear from him if you are hospitalized. He no longer reassures me and doesn't seem to care. disappointing as I have placed my life in his hands and now am thinking of looking elsewhere
1.0 Rating
November 23rd, 2013
Horrible Patient Care
In my experience, Dr. Soria has failed his duties as an honorable and professional physician. He seems to be more interested in charging my insurance company over my actual condition and well being. Dr. Soria has continuously denied me my full pill count (90 as covered by my insurance) for the medication for my previously diagnosed and chronic condition claiming that I need to visit him and run another lab exam, when I just had an appointment a week ago. Thus, I have not had the medication that I need to take on a daily basis for my condition. Appointments with Dr.Soria are pointless as well. Most appointments I have had with him end up with him recommending a "natural" remedy from the local store over professional medical advice. If you are looking for professional doctor and for actual medical advice and help, I suggest you look elsewhere.
5.0 Rating
June 19th, 2012
Robert Layland