Rate Now
Share Your Experience
Have you seen Dr. Raghu Athre?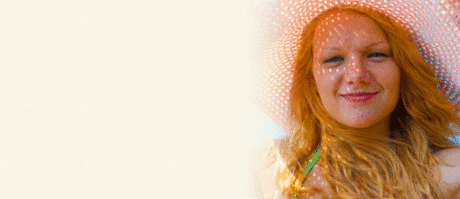 Skin Cancer
Get the facts about skin cancer, including the different types and symptoms.
58 Ratings with 30 Comments
1.0 Rating
October 3rd, 2016
DO NOT GET A NOSE JOB FROM DR. ATHRE!!!
I wish I never got my rhinoplasty from Dr Athre. HE IS FULL of empty promises. When I FIRST had my surgery, he had hounded me to leave him a great review and that he relied on this positive feedback. I had JUST had my bandages taken off when he started in on this. Of course - he wants you to leave a great review before you start seeing the true results of what he did to your face! Let me tell you once he gets your money and does his half assed rhinoplasty and you have a problem? He will avoid you - you are on your own. He will not return phone calls, emails, his staff will ignore you - everything you can imagine. Pictures speak for themselves. One side of my tip of nose is higher than the other. I have a pointy knot at the very tip, it is so uneven I am ashamed to even be seen in public. My left nostril is deformed (just look at the pictures). I also have a pollybeak deformity because of him. My nostrils are uneven and I have scar tissue poking out inside my nostrils. It even hard to breathe. The tip of my nose is incredibly droopy. I should have avoided this man like the plague but I put my trust into him, and this is what I get. Dr. Athre will DO NOTHING TO MAKE IT RIGHT IF YOU HAVE A PROBLEM. REMEMBER THAT. FIND A SKILLED PLASTIC SURGEON WHO KNOWS WHAT HE IS DOING. DON'T MAKE THE SAME MISTAKE I DID!!
1.0 Rating
December 11th, 2015
Quack, quack... run
4.0 Rating
November 16th, 2015
Lower Face and Neck Lift
5.0 Rating
October 15th, 2015
Best decision I've ever made
I went to four different consultations until I decided to go with Dr. Athre. Best decision I ever made! He may seem like a little much for some personalities but he is very intelligent and good at what he does. I decided to go with him because he didn't try to sell me or tell me what I want to hear, he gave me honest facts and realistic expectations. I was a very diffucult rhinoplasty case and my nose is absolutely perfect now. If you're considering rhinoplasty, just go and talk with him! He specializes in revisions so I felt at ease knowing he's highly skilled in this area. This is a huge decision because it's your FACE.. I'm so thankful I put my trust in Dr. Athre.
2.0 Rating
September 9th, 2015
So glad Dr Athre practises in Houston!
5.0 Rating
May 8th, 2015
Honest, very decent and caring doctor.
1.0 Rating
April 17th, 2015
Horrible & unqualified
Horrible excuse for a surgeon, never showed up for scheduled procedure on day of surgery. Do your homework and find a qualified surgeon
5.0 Rating
March 3rd, 2015
Dr Athre is a True Artist- Revision Rhinoplasty
No surgeon can compete with Dr. Athre. He is by far the most compassionate doctor that I have ever met. How it is difficult to find a doctor who's not only a Master in revision rhinoplasty procedure, but is also a down-to-earth people person. Dr. Athre is an epitome of this rare combination . I feel that I am lucky that I have crossed his path and discovered such a talented and skillful surgeon.
1.0 Rating
October 4th, 2014
Don't recommend horrible results
5.0 Rating
November 7th, 2013
wow,wow,wow!Houston we have a doctor that is as great as the ones you read about from New York and L.A.
From the moment we walked in I knew that I had found an absolute gem of a doctor. I have been a Google monster on this topic for several years after I have visited many of the top name big doctors in this city I was discourage from having any work done by their arrogance, by their ridiculous prices, and the overwhelming sadness I felt leaving their offices. After meeting with Dr.Athre I am so convinced that I have found the right doctor for me!!!! I am so excited and thrilled..... I had prior work done by a very well established doctor prior to this. A doctor I trusted and adored...but he retired and took with him his magic. Dr.Athre,thank you for bringing back the magic and the intelligence, I am looking so forward to my surgeries with you! And thank you for being kind! An aging woman is a very delicate being!
3.7 Rating
August 26th, 2013
Mrs.
5.0 Rating
August 14th, 2012
holtz cathy