Rate Now
Share Your Experience
Have you seen Dr. Rajan Amin?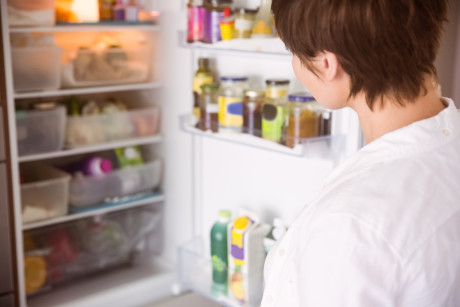 Binge Eating Disorder
Get the facts about binge eating disorder, including symptoms, causes and related conditions.
64 Ratings with 18 Comments
1.0 Rating
January 8th, 2017
Disappointment
We visited the facility for 'Preventive Services' only and asked front desk the same, not once, repeatedly. She acknowledged. We completed the different screening services. After few days, I found that they had taken services as 'diagnostic services' (don't know why). I talked and explained but they are not ready to accept and make correction to the bill. BE VERY CAREFUL DEALING WITH THEM!!
1.0 Rating
September 25th, 2016
4.0 Rating
July 21st, 2016
Will return
Woke with terrible shoulder pain and could not find anyone who could give me a same day appointment. Walked into the office, saw a provider, the advice given was on the money, have not had anymore pain. Going to give all 5 starts for ease of appointment, since I would have had to go the ER if the office did not take new patients.
4.0 Rating
January 22nd, 2016
1.0 Rating
October 29th, 2015
patient
Dr Amin delivered me 32 yrs ago, I've been a patient ever since. His office has went down every day since then. The staff is RUDE they treat you like u work for them not like the patients are what keeps them in business. The wait times are ridiculous at least 4hours. They have so many people on pain meds that don't need it that when someone legit needs pain meds they can't get them. I had I nurse practitioner diagnose me on Google and find meds for me on Google. The office stinks! They say no food or drink but with the way their wait times are, they should be passing out food. Dr. Amin has to many patients , I don't even get to see a doctor when I come. I've went sick before just because I'd rather not be in the office that long.
1.0 Rating
September 25th, 2015
Long Wait
1.0 Rating
August 28th, 2015
I know there are pill shoppers out there but I'm not one of them, I've been suffering from Degenerate disc disease, & a kidney stone... I'm technically high pain tolerant but this pain is off the charts & they will not prescribe me any pain medication before every my referral appt with a urologist... How lame
1.0 Rating
February 13th, 2015
I have been a patient of Amins Family Med. on 7th street for over 20 years and today I had declined to be a patient in this office anymore the staff and patients are very rude and I can understand that the staff at times can be very irritated due to the fact that some of the patients are very ghetto and have no self respect to conduct themselves in a more appropriate manner but giving the fact that the staff knows how and what they are dealing with day to day they should have a better respect for their jobs and conduct their actions in a more professional manner. I feel that today has been the only time in that I can ever recall being treated so rude and unprofessional and when I asked for the manager to file a complaint against this medical records clerk I was directed in another direction by someone else trying to cover up this altercation so instead of waiting and letting these uneducated office puppies handle anymore of my heathcare needs I will be transferring to a better family doctor thanks Collen for the most terrible office experience ever.
1.0 Rating
January 19th, 2015
RUDE
I have been seeing Dr Amin my whole life. He was my grandparents doctor and my mother's doctor. I have nothing bad to say about Dr Amin or his Wife. On the other hand I find it very insulting that you have to go in there and wait hours, just to walk into the back office and see nothing but a bunch of rude and miserable nurses and staff members. When you call and speak to the staff they are very nasty and short with you. Specifically Sheila the referral lady. She is always in a horrible mood and automatically assumes what your going to say before it comes out of your mouth. I ababsolutely adore Dr Amin, but I cannot stand his staff. Something needs to be done about this or he won't have many patients left.
1.0 Rating
January 11th, 2014
this is the worst doctors office I ever been to they open at 8 you can sign me in they don't call people in order you can wait four hours to be seen 5 minutes it is horrible I would never recommend nor come back to this location on 7th Street at all
2.3 Rating
September 20th, 2012
BEEN GOING HERE FOR YEARS
1.0 Rating
February 17th, 2012
DONT GO HERE!!!!!! BEWARE
DO NOT GO HERE!!!!! This place is a joke. They have no Dr. on site, nor do they plan too. They told me the only MD is Dr. Amin that works at the 7th st location. The nurse i talked to at the dixie highway location said i would wait much longer down there to see him also, being that he takes no appointments. I went to the Dr. to see a Dr. not a nurse.The nurse in charge said they could refund my co-pay, i think they need it to hire a new Dr., they can keep it.I dont see how amin can get away with cheating people out of the real care they should get, his business is obviously too big for one MD. I will be returning to my Indiana Dr. If u want to see a real Dr. call anyone but amin.