Rate Now
Share Your Experience
Have you seen Dr. Rajina Ranadive?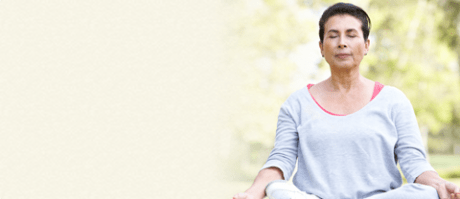 COPD
Get the facts about chronic obstructive pulmonary disease (COPD), including symptoms and complications.
25 Ratings with 7 Comments
2.0 Rating
September 11th, 2016
Disappointing
It has been 2 years now since moving here, and needing to find a health support system, chose this primary care dr. First time walking into this office, it was like the 1950's all over again, from the old , messy, office with tinsel hanging all over the place to the less than efficient staff. Back office and bathroom same. The Dr. putting on gloves to even touch me is such an insult. Sent me over to hospital for a test and walking in there made me realize what I was warned about before leaving Seattle. Next visit suggested I get PT , staff sent me to a orthopedic surgeon, who promptly asked why, he then sent me to a PT who was right next door to Dr Ranadive . Of course there were costs for this. When I faced Dr R with this, she had nothing to say. This last visit ended it all. Had bad headache along with other issues, her answer, curtly said was coffee, massage, Tylenol and walked out. Never addressing other issues. I have never been so insulted and will never go back.
1.0 Rating
October 9th, 2014
Incompetent and cold-hearted.
My mother-in-law went to this doctor for 10 years, complaining of the same symptoms. She was treated like a whiny old lady. Then she landed in the hospital for a week because her condition had gone undiagnosed for so long. The hospital doctors couldn't believe that Dr. Ranadive had not ordered the simple tests that would have identified this condition long ago and prevented the agony that the patient suffered. When I called the dr.'s office to schedule a follow up appt. after the hospitalization, the receptionist said the doctor didn't have time in her schedule for an appointment. When I suggested that the least the doctor could do, after being responsible for the patient landing in the hospital in the first place, was to squeeze her into her schedule, the receptionist told me flat out, no. Needless to say, my mother-in-law has a new doctor. Stay as far away from this doctor and office as possible.
1.0 Rating
June 18th, 2014
Never been thrilled with this office or Dr Ranadyve. I do not need to see her as often as she likes (so she doesn't get too many copays from me) so every other year when I need an ALLERGY PRESCRIPTION!! she forces me to come in to see her so she can pretend like maybe there is more to it than itchy watery eyes and sinus pressure...hmm....could be ALLERGIES!!! So now I must wait two weeks, sit in her waiting room for 3o min, meet with her for 5 min and pay her $30 and THEN I can have my allergy medicine. I've been doing this for a few years now and it gets old. her staff is ok but they are pretty robotic in responses and not very helpful. I am looking for a new PD
5.0 Rating
June 10th, 2013
I think she is fantastic
Dr. Rajina is a wonderfully caring woman who made me feel completely at ease. How someone wouldn't give her an A++ is beyond me. She sat with me, treated me with dignity, patience, and understanding and gave me thoughtful advice that wasn't condescending or deeming like so many doctors do. She cares about her patients and they have a happy office there with pleasant staff who aren't run ragged or hurried. Absolutely one of the best experiences I've had with a doctor hands down. All doctor's offices should strive to be like this office.
3.7 Rating
April 12th, 2013
1.0 Rating
April 9th, 2012
Uncaring!
1.0 Rating
November 20th, 2008
I have been a patient for over a year and have her office to not have the basic voicemail needed, as well as receptionists not picking up the phone during business hours. Once you see the doctor, the wait time is always at least 30 minutes later than what the appointment was scheduled for. There is lack of caring for the patient. I found out I had a medical condition by another doctor due to tests performed, however this doctor still deems it the problem is in my head. There is no follow up with the patient.
5.0 Rating
August 23rd, 2017
5.0 Rating
August 23rd, 2017
5.0 Rating
August 9th, 2017
1.0 Rating
February 15th, 2017
2.0 Rating
February 15th, 2017
Nearby Doctors

Dr. Rajina Ranadive is similar to the following 3 Doctors near Petaluma, CA.