Rate Now
Share Your Experience
Have you seen Dr. Rajiv Desai?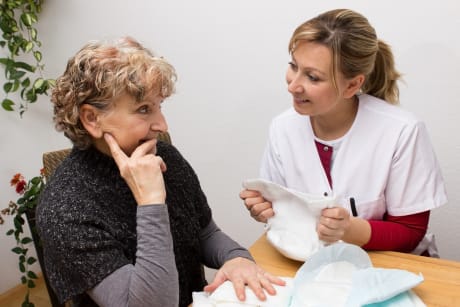 Urinary Incontinence
Learn about the symptoms and causes of urinary incontinence or urge incontinence.
Quality Rating
Highly Satisfied
53 Ratings with 18 Comments
2.0 Rating
August 26th, 2016
This is my first time using dr. Desai as my doctor. I love the promptness and the fact i dont have to wait long to see him. However the most important thing to me is my baby and everytime i come to him with a symptom he brushes it off almost makes me feel like im crazy because that kind of stuff is normal. Never took the time to actually look in stuff justso i can have a piece of mind or to further explain these things to me in a way that would ease my concerns. Just feel rushed and that could be why the wait time is not so long...I feel more connected with my specialist than this guy and yes im getting ready to be 37 weeks next week and thats the only reason i have not changed doctors.
3.0 Rating
November 25th, 2015
5.0 Rating
October 2nd, 2015
5.0 Rating
June 15th, 2015
BEST EVER!!!!
5.0 Rating
February 18th, 2014
The only OBGYN to ever exist...
I could go on for days about Dr. Desai. He is an absolutely great great doctor. I've had 2 pregnancies and he was my OB with both of them. I am very satisfied with everything that he done throughout both of the 9 months. I just found out that I am expecting again and I cannot wait to make a doctors appointment with him so I can go see about our new little one. Dr. Desai is not only my doctor but he tries to get to know you on a personal level and I like that, the more your doctor knows about you the better off you are. I strongly recommend everyone to use him for your pregnancy. HE IS AMAZING
5.0 Rating
January 10th, 2014
Excellent doctor & staff
Words can't express how grateful I am for Dr. Desai and his staff. When I went through such a difficult pregnancy, they were there to help with everything. From paperwork with my job, hospital visits, and at home care. I can't express how thankful I am. I have my annual exams with them and they are still a concern staff. Constantly asking about my daughter and how is my health. It is hard to find a caring doctors office. It appear once the money received, that is it. People are looking for a thorough and compassionate doctor. I can honestly say Dr. Desai has that. Smiles ALL THE TIME!!! I love him and his employees. Thank you!
5.0 Rating
October 15th, 2013
Patient
I wasn't just a patient he knew me by name. One day I was taking my son to the hospital for a procedure and I was pregnant at the time he stopped to make sure I was okay . I once seen him at a restaurant and he had sure he spoke to my family . When I was not feeling my baby move he would advice ARMC staff to let me stay until I felt comfortable to leave. He delieverd three out of four children of mine. I wish he would have done all four. I really do love having him for my doctor and I wouldn't have it any other way .
3.7 Rating
October 3rd, 2012
Amazing doctor
I am currently seeing Dr.Desai. I am 3 months pregnant and he doesn't really take much time out with his patients, but overall he is a very good doctor. Always positve and he makes sure the baby is growing healthy. Being so early in my pregnancy not expecting much out of him, but hopefully as i get closer to labor he will take more time out to make sure everything is going well with the baby to get ready for delivery.
2.3 Rating
July 17th, 2012
Dr. Desai , is a great doctor that knows exactly what he is doing. However , at every visit in the past I felt under-informed and rushed. Even though that was second pregnancy , I would have appreciated more information because of the fact that I was dealing with different symptoms throughout my last pregnancy. Overall he is a great doctor , just wish he would slow down a bit.
5.0 Rating
April 23rd, 2012
Great Doctor!
I began seeing Dr. Desai 36 weeks into my pregnancy. I had a horrible experience with Dr. Elder and switched. Dr. Desai immediately addressed why I I left Dr. Elder's office and assured me that he would not make the same mistake. As others said, he is very quick. However, I never have felt rushed and he always addresses all of my concerns. I think at some points he even does it just to reassure me. He always has a smile on his face and is very positive. GREAT bedside manner! I would certainly recommend him to other pregnant patients.
5.0 Rating
January 25th, 2012
An Amazing OB
5.0 Rating
October 27th, 2011
My experience so far
I absolutely love Dr. Desai. He delivered all my sisters children, and even delivered my younger sister. I completely trust him with myself and my baby. He answers all questions and is very positive He always greets with a smile and is happy to see his patients. I do wish he offered more information about delivery throughout pregnancy to help prepare mentally. He does answer all questions fully. I cant wait to have him deliver my first born. Only a few months left.
Nearby Doctors

Dr. Rajiv Desai is similar to the following 3 Doctors near Athens, GA.