Rate Now
Share Your Experience
Have you seen Dr. Rajnikant Patel?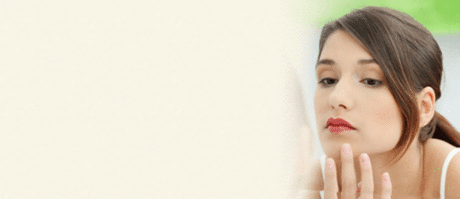 Acne
Get the important facts about acne, including the different types and what causes it.
Quality Rating
Highly Satisfied
37 Ratings with 8 Comments
5.0 Rating
June 16th, 2017
BEST DR. EVER
5.0 Rating
March 3rd, 2014
Great doctor!!!
5.0 Rating
February 15th, 2012
No Problems, Not a Money Chasing Shrink, Cares
It's interesting to see all of these negative reviews. They seems to relate to rudeness of the staff, problems with acquiring medication or the Doctor suggesting medication for a problem. To the person that was ticked because Dr. Patel suggested medication first thing; that's what psychiatrist do! Treat with medication! If you have a problem with the doctor not being able to just "call-in" a refill anytime you should complain to your state senator, the ones that set laws that do not allow for refills by phone of almost any "controlled substance" aka psych meds. Law also requires anyone receiving a controlled med to be seen MONTHLY by the prescribing doctor. My last shrink charged $350 for a 10 minute visit and made me come every month, and did not give a rats ars. I let Dr. Patel know about my job/money situation from the start and what does he do? Charges me less then $25 a month for the office visit and prescribes meds that I can fill cheaply at wal-mart for $6, these are the same as the "new" latest meds that are nothing but the same chemical with binders to make it a "time-release" pill and voila, $250 for a months supply. I also let him know how I am feeling and if a med is working or not, if we should change dosage amount. I let him know if I'm doing good or not and he listens. I always leave with a handshake and a smile from Dr. Patel. As far as the rudeness of the staff, have not seen it myself and have always been treated just fine. I am trying to get SSI and they were nice enough to call me and let me know that SSI was requesting the records and made it my call as how they got them. I have been late a few times and early a few times and always seem to get worked in just fine with no problems. First off, to many Americans (sheeple) think people believe the world revolves around them and that seeing a doctor absolves them from any self-responsibility, it's always another persons/doctors/company/government fault, I should have been warned, etc. etc. Wake-up people and learn about self responsibility, quit being a sheep expecting the government or a doctor to fix all you problems. Second, Dr. Patel is a psychiatrist, in an out-patient setting, not a therapist. Psychiatrist's are medical doctors that treat patients illness with medication. If you want to "talk" about your problems that is what psychologists and therapists are for.
2.3 Rating
August 8th, 2010
1.0 Rating
May 24th, 2010
Pathetic
I took my 11 yr old son to see Dr. Patel several years ago because my son was having difficulty after my divorce from his father. The first thing Dr. Patel suggested was medication. When I talked with him following my son's visit, he didn't give me the time of day. His staff was incredibly rude. We went twice and never returned!
1.0 Rating
January 18th, 2010
Interested in your money... not your well being.
I saw Dr Patel for a year and throughout this time he kept me on the same medication. When I lost my insurance, I made my 3 month script last me for 4 1/2 months. When I finally ran out I called the office requesting to have the doctor call in a script for me. He refused and when I asked him about the possibility of me having a seizure from withdrawing from my meds his exact words were "That is not my problem, you should have thought about that before". On top of this when I have called to have my records sent to me, I have been hung up on several times. I have never been rude to these people and this was completely uncalled for. The first 2 codes of ethics for doctors is 1) Consider first the well-being of your patient. and 2) Treat your patient with compassion and respect. This office is awful. They are interested in money alone and do not care about you as a person or patient.
3.7 Rating
September 9th, 2008
Discussion with Spourse
5.0 Rating
April 29th, 2017
5.0 Rating
July 20th, 2016
Nearby Doctors

Dr. Rajnikant Patel is similar to the following 3 Doctors near Panama City, FL.