Rate Now
Share Your Experience
Have you seen Dr. Rakesh Patel?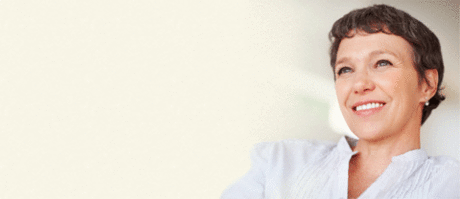 Fibromyalgia
Get the facts about fibromyalgia, including the symptoms and conditions that may be related to it.
27 Ratings with 12 Comments
1.0 Rating
September 23rd, 2016
Still Waiting for Appointment One Month Later...
Due to a change in CT Law, I cannot continue care with my PC. I called Dr. Patel's office and was told to send my records, which my doctor's office did, twice, and IF they can take me, I'll get a call. Each time I called to follow up I was told my records weren't there. So, I brought them myself, but cannot get a return call to see if they're in the doctor's hands yet. Either someone is on a power trip, they are overwhelmed, or don't care at all.
1.0 Rating
January 15th, 2016
Bad Experience
1.0 Rating
July 30th, 2015
Don't see this man if you have drank or have done any other drugs that aren't proscribed by a doctor ! I have chronic back pain that I've been getting treatment for the last year and my Dr. sends me to him for pain management and they do a drug test ! They find something other then what I've be proscribed ,his next words are have a nice day I can't help you ! Just like that put me to the curd ! Not come back take another drug test just good by ! Yes i went out had a few drinks and had a puff or two that makes me a bad guy I have to live in pain for a simple mistake ! He treats you like a second rate person O God you have drugs in your system the biggest drug dealer around telling me to get help ! Really ! I would have love to give him the back of my hand the way he talked to me ! Like I was a piece of crap unbelievable!
5.0 Rating
May 14th, 2015
Dr Rakesh Patel, Best CT pain management!
5.0 Rating
April 28th, 2015
5.0 Rating
March 4th, 2015
RTR/RN
2.3 Rating
December 10th, 2013
I saw Dr. Patel for two epidural injections. He is very pleasant and his staff is wonderful, but the visit with him was very rushed and I didn't think he took the time to fully explain the expected outcomes of the procedure and some of the risks involved. He does not follow up after procedure and it is tough to get someone on the phone.
5.0 Rating
September 28th, 2012
Lesa LePage
Dr. Rakesh Patel is absolutely one of the best doctors I have ever had overall in the entire time I have been diagnosed with a quite serious and very painful chronic illness. He is caring, courteous, helpful, and has an amazing bedside manner. He (unlike many other doctors) listens to the patient. And in my case, in consideration that I have a very rare (NORD classified) disease. There are times I have known more than the doctors or nurses, yet they do NOT want to listen to what I have to say. Dr. Patel not only listens, but follows up, to make certain that I am getting the best care.Very professional doctor indeed!!!
5.0 Rating
March 25th, 2010
Cares about the patient
3.7 Rating
September 25th, 2008
worked for me
2.3 Rating
April 20th, 2008
they give you meds- but...
1.0 Rating
January 30th, 2008
Pain Doctor
Dr. Patel is a pain specialist but he puts people on medications and gives needles. I almost died from the needles. He never saw or listened to the problems. His staff is the rudest doctors staff I have ever seen. They keep you on pain medication. But don't dare take an extra one after how ever many years you are on it because when they find out they treat you like a drug addict and refuse your medication. Then he stops seeing you and throws you to a nurse or a pa (who don't know what they are doing). For someone who is supposed to help you with pain after you are there awhile he doesn't want to be bothered you now become an addict to the staff and pa's. This is very sad for a doctor to take this specialty and do this to people. Time for my lawyer.