Rate Now
Share Your Experience
Have you seen Dr. Rakesh Mangal?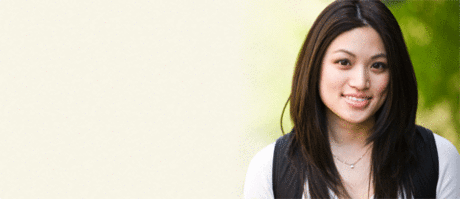 Birth Control
Get the facts about birth control so you can decide which type is right for you.
64 Ratings with 26 Comments
5.0 Rating
October 31st, 2016
Mrs
5.0 Rating
June 27th, 2016
Dr. Mangal is the best doctor I have ever met! Very knowledgeable, compassionate, who truly cares about his patients. I have been Dr. Mangal's patient for 5 years and there is no other doctor I would trust in helping me with endometriosis, fibroids and fertility. Thank you, Dr. Mangal! His staff is also excellent, especially Ms. Feri.
4.0 Rating
May 12th, 2016
5.0 Rating
April 19th, 2016
Passionate care
4.0 Rating
January 19th, 2016
thank God for Dr Mangal!!
5.0 Rating
January 14th, 2016
Excellent doctor
I was suffering from endometriosis pain and my ob/gyn just told me to wait. Dr. Mangal took a closer look at my condition and helped me understand what was going on with me. After reading some of the reviews here, I didn't have very high expectations. I sent him an email with a description of my pain, he personally reviewed it and in less than a week his office call me to set up an appointment. His office staff was always nice and courteous. I never waited more than 30 minutes. Yes, the first session includes a 90 minute presentation, but it's very informative! Dr. Mangal is very nice and considerate, he always answered all my questions. He did a lot of testing before my surgery and always explained the purpose and findings. I am very grateful to have found him!
5.0 Rating
November 12th, 2015
5.0 Rating
September 22nd, 2015
Very compassionate person. Excellent bed manners. I wish I met him before my disease took so long to diagnosed and I'm paying the consequences.
1.0 Rating
August 13th, 2015
Keep looking - Dr. Mangal is not your answer.
I have endometriosis on my diaphragm and in my lungs. Upon my few attempts to discuss these symptoms with Dr. Mangal, he promptly cancelled my surgery through his nurse and recommended... nothing. They never followed up with me. His nurse told me in not so many unkind words he is not making an recommendations for my treatment. Leaving me to keep looking for the right physician. I am at a loss. I was so hopeful he was the answer I was looking for. Do not come here if you are looking for a legitimate treatment. You are a number to Dr. Mangal. You will be scheduled with multiple patients and he does not consider symptoms outside the norm. I waited in the waiting room for 4 hours. The office is dirty. They confused me with other patients - called me and stated other patients names and test results over the phone, a major violation. This doctor is looking to perform a large quantity of cut and dry endo surgeries to turn a profit.
5.0 Rating
August 11th, 2015
Dr. Mangal was my third opinion and the only one that gave me HOPE! I live 6 hrs away and I was actually referred to him by my fertility specialist. And his flat out honest opinion was, " I could do the surgery, but in all honesty, I believe Dr. Mangal will do a much better job and he will reconstruct you and leave you like brand new". No doctor was willing to work on me for fear of hemorrhaging to death! And I can say this, "As God Almighty is my witness, Dr. Mangal not only gave me hope, but he gave me my life back"! I feel FREE! I feel great! After 2 1/2 years of misery and pain, after my local ER denied I had anything (after a CT), they performed an appendectomy, and still denying I had multiple masses as per CT report (that I only recently requested)!! Dr. Mangal successfully removed 5 uterine fibroid tumors, largest being 6'' big (grapefruit size), 4 oranges and a lemon... detaching my uterus from my stomach, removed tons and tons of scar tissue and had a partial hysterectomy, SUCCESSFULLY! I MADE IT! I'M ALIVE! BECAUSE OF DR. MANGAL! Yes we watched a video, yes at times there was a wait, but when he had me in a room all his attention was on me and my PAIN! He is very compassionate and caring. The video helped my husband understand that my pain was REAL! After we left he cried and begged for forgiveness... because he had no idea what was going on. Dr. Mangal also called me at home on several occasions to explain his findings and what to expect from surgery. He actually explained my surgery 3 TIMES on the phone because I was in shock, but he was so patient with me and just explained again. He worked with scheduling my appointments to accommodate our schedule and finances. I had a bit of trouble with my insurance on my first visit and he did what was needed to give me 5 days to do what my insurance was asking before he gave me a bill. The girls at the front desk were always so welcoming and sweet. His insurance staff (Claudia) was on the phone for hours speaking to my insurance. And still when I finally got to her she wasn't frustrated or upset, she was so sweet! She told me exactly what I had to do once I got home. And her and her manager even helped us by giving us a map with directions to a restaurant, since we're not from Houston. Just super NICE STAFF! And last but not least, Angela.... she has become very dear to me. She is so nice and has such a big heart. I called her sooooo many times and she always helped me with a kind spirit. After my surgery, as we were getting closer to home, I see the palm trees and I began to cry. I looked at my husband and I told him, "We did it.. Dr. Mangal did it.. I'm coming home tumor free.. I'm alive".... And I've cried so many more times, because I'm so blessed. And if I had to do it all over again, I would do it all the same... I would drive 6 HOURS away to Houston to see Dr. Mangal! My husband made a plaque for Dr. Mangal that reads: Good doctors like you aren't always the ones who have fancy degrees and qualifications. They are the ones who have a big heart and a burning desire to make the world a better place. One patient at a time... Thank You We will be giving it to him this Wednesday at my post op appointment. And I must say, it's going to be a bitter sweet departure....
1.0 Rating
July 28th, 2015
BEWARE DANGEROUS DOCTOR
Nearby Doctors

Dr. Rakesh Mangal is similar to the following 3 Doctors near Houston, TX.