Vitals cannot verify whether or not this professional is currently practicing. We recommend that you attempt to contact the provider to verify their status. Please email us at support@vitals.com if you have any additional information.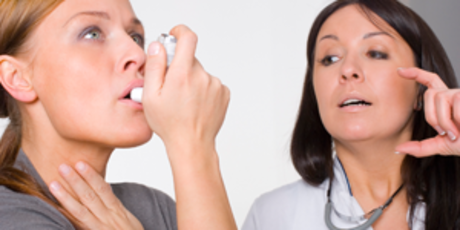 Asthma
More than 22 million Americans of all ages have asthma. Prepare to talk to your doctor about symptoms, diagnosis and treatment options.
26 Ratings with 18 Comments
5.0 Rating
August 1st, 2012
1.0 Rating
November 2nd, 2011
Daughter went NINE months with wrong diagnosis!!!!!!
For those of you touting Dr. Conti as "the best pediatrician ever," and especially for those of you considering to take your children to his practice, let me tell you about my experience. My daughter went almost an entire year without the proper diagnosis and treatment. She had a thyroid issue, the same as me. She was so sick that she had to attend home bound school. Once she got the proper diagnosis, she was better in THREE DAYS. Dr. Conti suggested SYPHILIS FOR MY ELEVEN-YEAR-OLD DAUGHTER BEFORE CHECKING TO SEE IF SHE HAS THE SAME DISEASE AS HER MOTHER. Now I find out he's facing FEDERAL PROSECUTION for illegal, not to mention incredibly unethical practices. Stop defending this man!!!!!!!!!!!
1.0 Rating
October 25th, 2011
How stupid can all of you people be?
Read the handwriting on the wall --- You won't have him as a pediatrician for very much longer unless he gets to practice medicine from behind bars in a federal prison and don't think you will be taking your children there. Little hard to practice medicine without a license. The feds have him dead to right in this stem cell scheme and even if he maintains his license by some miracle, he won't be able to go near a hospital for any reason. Start looking for a new pediatrician
5.0 Rating
October 13th, 2011
He is worth the wait!
3.7 Rating
May 17th, 2011
Dr. Conti is great, however, his staff is not. I have brought my children to Dr. Conti and Dr. Moore for over 2 years but to honest, I'm tired of dealing with his staff. The billing department is awful and do not return phone calls. If you have a secondary insurance, don't bother, because they don't take it nor do they want to help you. After 2 years, I have found a new pediatrician. Sorry Dr. Conti, but you need to review your billing practices and teach your staff how to treat your customers.
5.0 Rating
May 3rd, 2011
A Dr Through Generations
I have 2 daughters that go see Conti and when I found out I was having them I knew immediately who their pediatrician would be. This is actually the same Dr that I went to as a child. He is the absolute best! Though there are days that the staff is abrupt I take it as they've already had a hard day between the sick kids and the questioning parents. I understand and do cut them slack because I can be that questioning parent. I know without a doubt he is the greatest pediatrician out in this valley and the extra wait time is a price I'm always willing to pay for the well being of my family
5.0 Rating
February 20th, 2011
Dr. Conti is the best. He is a wonderful doctor, great bedside manners and I know my 3 children are in good hands. I wouldn't go to anyone else!!
1.0 Rating
December 3rd, 2010
NURSE FROM HECK
5.0 Rating
June 2nd, 2010
Great Doctors and Staff
Many complain about the wait time and it is true that you may wait 2 to 3 hrs to see the Doctor but that is because they work in kids from the sick side and I understand many may be annoyed by that on the well side I am sure when your child is sick that you will appreciate the option to walk in. As far as those complaining about the lack of toys 1. Its your job to entertain and plan accordingly for a trip out with your kids and 2. If there were toys youd have upwards of 30 kids a day touching them and that would not be the best idea to avoid sharing illness. I began my relationship prior to the birth of our child and found him very informative at our interview appointment. He then came to visit our son at Sunrise even after the FHP Doc assigned had already done so. To me he went above and beyond. The waits are long but there's no price to high to pay for having only the best over see the health and development of my child. So if 2 or more hours is too long for you to have piece of mind shame on you. Btw if you want to have a short appointment just plan ahead and ask for the first appointment of the day and you'll be in and out in less then an hour. Good doctors, let alone Great doctors, are very hard to find in this state so for me Dr Conti and his associates are worth the wait.
3.7 Rating
January 14th, 2010