Rate Now
Share Your Experience
Have you seen Ralph joseph?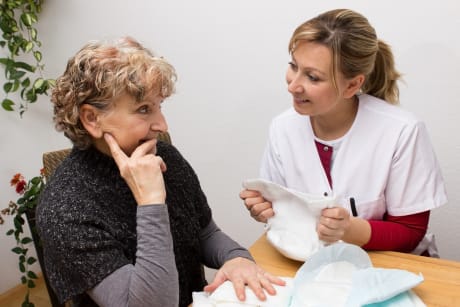 Urinary Incontinence
Learn about the symptoms and causes of urinary incontinence or urge incontinence.
Quality Rating
Highly Satisfied
39 Ratings with 20 Comments
5.0 Rating
January 31st, 2017
Kind & Professional
Dr Joseph is great. His nurse Erin is also amazing. They're both very professional and compassionate. The appointments are always easy to make and the visits are very quick- so it's perfect for my busy schedule. I like that their office has free wi-fi since cell phone reception is awful in that building. I recommend them to everyone!
5.0 Rating
June 6th, 2016
I do you express appreciation for the man who not only sat and cried with you during two miscarriages but also sat and cried with you when you had your baby boy. Dr. Joseph and his nurse, Erin, were with me every step of the way on my journey. Dr. Joseph was patient with my husband and I when we asked more questions than any kindergartener did. When my water broke at 18 weeks - he did not sugarcoat the facts but he did not tell me to give up. He gave me the information I needed to know to make the right decision for me and my family. We decided to continue with the pregnancy. When I was 26 weeks and bleeding he sat with my husband and I to explain the science (this is the information we need to cope with our situation). He said it was his intuition that told him to go to delivery. Thank goodness, he did because my son was born despite having a placental abruption. Dr. Joseph knew how much I hated being in the hospital but he still came by early on the holiday morning to check on me and discharge me instead of waiting till the afternoon. I trust Dr. Joseph implicitly because he has given me the facts and the benefit of his experience.
5.0 Rating
April 22nd, 2016
Blessed to be a patient of Dr. Joseph's!!
There simply aren't enough words to express how truly amazing Dr. Joseph is and how much he means to me and my family! I have been a patient of his for more than 15 years and he has delivered all 3 of my children. While my first pregnancy was "picture perfect," my second pregnancy had complications requiring me to be on hospital bed rest for 50 days. Dr. Joseph was so reassuring during what was certainly a very scary time! He came up to the hospital to visit me every day during the week...checking in to see if I had any questions, update me on test results, give me a sense for what to expect next or what his thoughts were on my care. He also stopped by to see me on many weekends and a couple of holidays, making sure I was doing okay and asking if I needed anything. He didn't do it out of obligation, but because he cares deeply for his patients! As a result of the complications from that pregnancy, Dr. Joseph took extra precautions with my third pregnancy last year and I could see the joy in his face as he placed that precious baby in my arms. He's literally delivered thousands of babies in his career, but each one is special to him. With Dr. Joseph it's a doctor/patient PARTNERSHIP and he is a part of the deep gratitude I feel every time I look at my sweet girls!
5.0 Rating
October 26th, 2015
Best OB/GYN EVER
I have been a patient of Dr. Joseph's for almost 9 years and I could not be more pleased with the care I have received. Through a complicated pregnancy, the birth of my daughter, and now a hysterectomy, Dr. Joseph has provided thoughtful guidance and pragmatic approaches while always giving thorough explanations. I am blessed to have such a sincerely caring doctor in my life! His nurse, Erin, is also amazing!
5.0 Rating
May 15th, 2014
5.0 Rating
July 5th, 2013
When I was pregnant with my 4th child, I had some very difficult complications. So much so that my OB from 2 prior children referred me to Dr. Joseph. His care was wonderful! He listened to my concerns, talked strait to me, no sugar coating, but was kind and compassionate. He also treated me as a whole person, mind, body and spirit/soul. He put on various "coats" of doctor, friend, brother, and pastor. I would not hesitate to recommend him to any woman whether for an annual visit or pregnancy.
5.0 Rating
June 25th, 2012
I've been a patient of Dr. Joseph for nearly 12 years. He's delivered 2 of my 3 children. When someone asked me for an OB/GYN recommendation, I never hesitate to tell them about Dr. Joseph. Just came from my annual exam and he's now officing out of his Day Spa....who talk about a great atmosphere. Beautiful and Relaxing.
5.0 Rating
March 5th, 2012
Fantastic OB/Gyn
Dr. Joseph has been my OB/Gyn doctor for six years. He delivered my first child and will also deliver my second. I have always felt so at ease in his office due to the courtesy and professionalism of his staff members and himself. I appreciate that they schedule accordingly so I never have to wait more then 5 minutes. Dr. Joseph and his staff are an amazing group of people! I HIGHLY recommend them.
5.0 Rating
December 6th, 2011
Dr. Joseph delivered both of my babies and I felt nothing but ease and comfort with him. I felt sincere care for my well being and would not put my life or the lives of my children in anyone else. Both pregnancies and deliveries were an amazing experience and I know a lot of that was due to being a patient of his.
5.0 Rating
November 25th, 2011
Highly recommmend Dr. Joseph
5.0 Rating
November 21st, 2011
5.0 Rating
November 15th, 2011