Rate Now
Share Your Experience
Have you seen Dr. Ralph Kazer?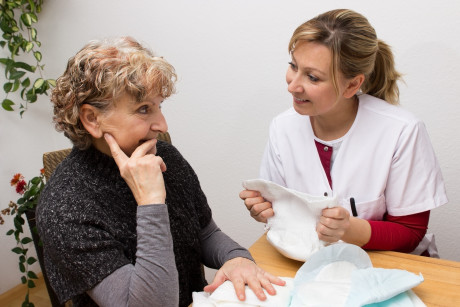 Urinary Incontinence
Learn about the symptoms and causes of urinary incontinence or urge incontinence.
18 Ratings with 10 Comments
1.0 Rating
April 4th, 2016
Waste of time and money
I wish I could give a 0-star rating. Dr. Kazer was horrible. He did two of my retrievals at Northwestern (it's a turnstyle at Northwestern so you never know which Dr will do your retrieval or your transfer). He arrived to my first retrieval late (unacceptable with IVF!) The nurses had to go find him. He barely looked at me and tossed the consent form across the table at me. In both of my retrievals when I was unlucky enough to have him, he retrieved the fewest eggs by far (60% of what FCI retrieved once I wised up and went there). I had far more follicles going into the retrieval, so this was pure laziness on his part. And his crew got the worst results 1 embryo and 0 embryos. I averaged 5 embryos per retrieval at FCI. You don't realize how horrible Kazer and Northwestern are until you go elsewhere. Do not waste your time or money with him.
1.0 Rating
December 11th, 2014
Don't go to him.
Scary guy. Told me his associate would be repairing my fallopian tube so that I could get pregnant. Did the operation himself and "Threw in a tummy tuck" without my knowledge or permission. I told him that would interfere with my desire to get pregnant, and he told me he could have taken more, as if I was fat at 128 lbs. True lunatic. Never got pregnant.
1.0 Rating
August 14th, 2012
My experience is that he is only concerned as a businessman not as a caring doctor, I mean he is concerned how much money he can make a year. He does not care of my situation because he is not engaged in my case, even he is in the clinic and I have an appointment with him, he will not see me, he sent the nurse to follow up. I think instead of pay him I should pay my money to the nurse, because in my treatment he saw me only twice and the rest of the visits was the nurse. I DO NOT RECOMMEND HIM AS A DOCTOR!!!!!!
5.0 Rating
June 10th, 2011
1.0 Rating
April 17th, 2011
I would definitely NOT recommend this doctor. He lacks a caring bedside manner,spends almost no time with the patient and gave up on me after one cancelled cycle of IVF (no doubt because he is concerned about his stats and is not willing to take on "challenges"). He also failed to treat me and disclose to me something that was found on a test he did. It took another doctor to catch Dr. Kazar's oversight and treat the medical issue. Overall, my experience under Der. Kazar's care was a negative one. Go somewhere with a higher success rate and a more caring staff.
5.0 Rating
November 15th, 2010
not for everyone, but top notch medical care
I like Dr. K quite a bit, but agree with the overall comments that he is not particularly warm and friendly. He is very matter-of-fact and this could be offputting to some. I feel that he was realistic in his advice, yet positive and encouraging as things in my IVF process continued in a positive manner. I just think he doesn't want to give anyone false hope! My husband has commented that most of his conversation is directed to me, not him, but he is treating me so neither one of us have a real issue. He is very prompt with his appointments which are fairly easy to get. He is thorough in his explanations, answers all questions and is very timely returning phone calls (which is shocking to me). The nurses overall are nice, and I feel like they get nicer the more they see you. I don't care for the 'take a number' system for regular ultrasounds, but they do get you in and out pretty fast. I feel 100% 'safe' in his care and there is no doubt that he cares, he just is pretty straight forward. If you want coddling and hugs, find someone else. If you want a baby, stick with Dr. K.
2.3 Rating
October 28th, 2010
He may know what he's doing, but...
I agree with everything the person who left a rating on May 1 said. However, I think it essential that a physician in this profession have at least SOME bedside manner, and Dr. Kazer has none. For example, the third time he met my wife he actally asked her who her treating physician was; he didn't even know that HE was her doctor! More than once he left my wife in tears, not so much as a hint of condolence.This may sound like sour grapes, because IVF did not work for us. Still, this is a practice/specialty where timing is everything, so oftentimes the physician performing a particular procedure is not your treating phsician. That tells me that even the physicians recognize who actually performs a given part of the treatment.All that being said, I would make your first appointment with Dr. Corfino, a member of the same practice group. He's extremely kind, will spend time explaining your options to you, and actually shows some sympathy for women who are going through an incredibly trying time in their life.
5.0 Rating
June 10th, 2010
No nonsense
5.0 Rating
May 3rd, 2010
Dr Kazer is the best of the best. He knows what he is doing, and I trust him 100% medically. he is careful and his decisions are calculated--he really does care about his patients. However, his bedside manner leaves a lot to be desired. He is not super warm or coddling, and some find his manner really brutal. That said, he is accessible and will answer your calls and return messages. I didn't care for his nurses--they also are not terribly warm, but they are top notch. Bottom line--incredible medical care without any warm and fuzziness.The downside of doing fertility here is you can wait and wait during the morning monitoring appointments. I used to get there right when the office opened for a Saturday appt and the line would be out the door. But I don't think its much better at any of the other clinics. Just make sure to leave lots of time.
5.0 Rating
February 17th, 2016
5.0 Rating
September 14th, 2014