Rate Now
Share Your Experience
Have you seen Dr. Rama Rao?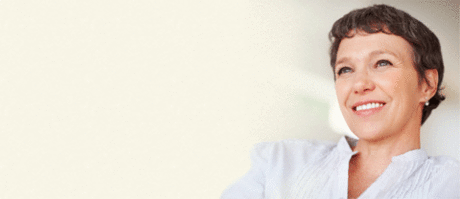 Fibromyalgia
Get the facts about fibromyalgia, including the symptoms and conditions that may be related to it.
Quality Rating
Dissatisfied
41 Ratings with 27 Comments
1.0 Rating
August 8th, 2017
OUCH
1.0 Rating
April 25th, 2017
Unprofessional
1.0 Rating
November 2nd, 2016
Should not be licensed
This woman is sloppy, abrupt, and just plain nasty to people. I was there for my feet and she ordered xrays of my BACK -- when I tried to tell her what I was there for she YELLED at me. The front office was ok but the back was nasty. I wouldn't let my dog be treated by this slob.
1.0 Rating
October 3rd, 2016
No Thanks!
1.0 Rating
August 3rd, 2016
Witch Doctor
This so called "Doctor"is a complete joke!She was extremely rude and flat out mean.She has NO compassion or even simple manners.Treated me like a six year old and a junkie..and that was even before I had the chance to say a word.I would NOT recommended her to my worse enemy.Please seek elsewhere for help,unless you wanna be treated like crap and giving no help at all.
1.0 Rating
August 2nd, 2016
Quack
1.0 Rating
June 7th, 2016
No injection no pain treatment
1.0 Rating
May 4th, 2016
Avoid Avoid Avoid!!
This woman calls herself a doctor...like a witch doctor. She is rude and condescending. She gets off on sticking needles in backs and when you tell her it hurts, she says no it doesn't. Makes you sign in black ink because that is the only color that is legal. This woman has issues. She was of no help with my pain.
1.0 Rating
April 21st, 2016
This is the worst Dr I have ever seen she nweds to be reported to the medical board I would not go to Har again if I was dying. I'm in more pain even worse before I went to her
2.0 Rating
September 21st, 2015
My biggest complaint with Dr Rao was she never explained what she was going to do. I asked her to use some novacain before she did my epidural and she gave me one shot and then immediately stuck the needle in my spine for the epidural not waiting for the novacain to even take affect. I wasn't expecting it and I jumped which made her very upset but I wasn't expecting her to not at least let me know she was doing it. I also didn't feel the facility was a clean as it should have been.
1.0 Rating
July 9th, 2015
Dr. Rao has NO bedside manner. She is rude, demeaning, and lacks empathy! Not everyone is there for pain meds, don't ask me a question then stick your head out the door to speak with your nurses. Don't speak so loud about other patients in the room that others can hear the mean things your saying! I went there several times and when she screamed at me (after asking me a question) when I answered her that was enough for me. There were times when she was nice as she could be and others where all you wanted to do was leave, so that's what I did!
1.0 Rating
May 30th, 2015
Would not ever go back to her if she was the last dr on earth..she has horrible bedside manners & scolds ya like a 2 yr old cause you can't breath with your face into plastic on her junk bed & pillow..seems like she would have better equipment in there but if you get injections then your paying for her to go out of the country every weekend..not me anymore...HORRIBLE DR..