Rate Now
Share Your Experience
Have you seen Dr. Ramon Sanchez?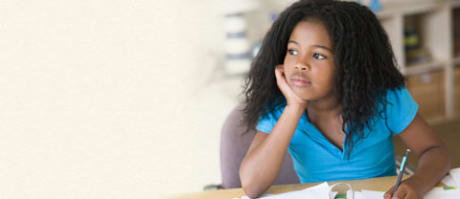 ADHD
Attention Deficit Hyperactivity Disorder (ADHD), including the different types and who gets them.
70 Ratings with 18 Comments
1.0 Rating
September 18th, 2017
Average doctor, horrible staff.
We went here for several years, hoping things would get better, but they kept getting worse. There was constantly recurring staff turnover. This is a terribly dysfunctional office. He will prescribe medications for which your insurance company requires prior approval, but his staff will not do cooperate in getting prior approval. So you may end up paying out of pocket because his office did not get prior approval--a simple online process.
3.0 Rating
March 26th, 2016
Horrible Office Manager
Dr. Sanchez is a great doctor. He is very friendly, knowledgeable, and caring. However, he let's his office manager Jo-Ann run a mock in his office. She is rude, dishonest, and highly nosey. She will set up an appointment for you without your knowledge and when you miss it charge you a $75.00 late fee. Then she will lie to you in front of other patients about no receiving payment from your insurance company and that you have to pay it. I had to get checks sent to me from the insurance company to prove that they paid. I loved Dr. Sanchez but I am sure he knows what she does so I left.
1.0 Rating
February 23rd, 2016
Rude horrible staff
5.0 Rating
October 11th, 2015
5.0 Rating
May 18th, 2015
Amazing Insight!
I experienced 2+ years of shooting nerve pain, sensations, in low back, hip and leg. After 2 epidurals, 2 SI joint injections and 3 nerve blocks, meds, 2 years pt and chiro, I was told about Dr Sanchez. He knew during the first visit that my ATLAS was out of alignment. He scheduled testing for 2 weeks to confirm in addition to rule out other possibilities. He prescribed Atlas Orthogonal Chiropractic Treatment and I'm 95% Pain Free! He is worth the sometimes long wait but he will take as much time as he needs to talk to you and is very personal. He's changed my life!
2.3 Rating
January 29th, 2015
Dr. Sanchez spends an enormous amount of time with his patience and is very thorough; however, he also complains about the lack of money that he makes due to insurance. His office staff is inefficient and rude. You are also charged a $20.00 fee if he has to call in a prescription and he only writes the prescriptions for 3 months so you are forced to see him every three months. I am seriously considering finding another neurologist. He may be thorough, but the wait time, rudeness of staff, complaints about money, and forced three month visits are causing me to rethink my choice of neurologist.
2.3 Rating
December 17th, 2014
We read about the long wait time, and it did not deter us: When there are waits, it means that the Doc spends the time that each patient needs. In my husband's case, we scheduled a 1-hour Eval: Dr Sanchez spent 2 hours with my husband-- and from his questions, examination, and review of radiology images, he discovered the source of 2 medical problems (on problem that my husband has had for almost 20 years, another problem for 4-7 years) with severe pain, which scores of radiologists and other docs apparently missed; He spent another 30-40 minutes writing his Medical notes (Looked like his list numbered 15-20 thoughts), wrote 3 Rxs and 5 Referrals, and Called one of the referrals i.e. medical providers; and his wife (office manager) spent another 45 mins making sure that everything was legible and organized so we could follow-up and the providers could follow-up with the MD Orders. That's at least 3 hours 15 mins, for payment of a 1-hour Eval. Superior Expertise and Superior Care. If anyone does not want to wait, then Take the first appointment of the day! Or go to a different doc who stays on schedule-- but our experience is that those docs take an "in-and-out" (in and out of each room after 5-10 minutes) approach to staying on schedule. Every patient deserves better; We received far more than we deserved with Dr. Sanchez.
5.0 Rating
July 31st, 2014
Best Doctor Ever
3.7 Rating
July 22nd, 2014
Joan office manager
Dr sanchaz is not the problem it is his office manager Joan. I believe she is related to Dr. Sanchaz for several reasons. She has been rude to myself and distrispectful to Dr Sanchaz in front of me which made me uncomfortable. Secondly no Dr would allow an employee to speak to him in this manner in front of a patient nor in private unless he had to. I believe he is a good Dr but he is losing patients by having Joan on his staff which is sad.
3.7 Rating
February 28th, 2013
Waited TOO Long!
First of all I want to say Dr Sanchez is a very kind doctor who is great at listening and handling his patients problem. My biggest issue is not with him but with his staff that handle the sign-ins, forms, scheduling, insurance and etc. I had to wait 3 hrs to see him because they couldn't get it together. They were very unprofessional and unorganized. It's weird how his whole office is set up when you get there the staff is hiding behind a frosted glass window and you can't see them you have to ring a bell in order for them to even open the glass window and answer a question. After you ring the bell they have you standing there forever for them to open the glass window. It's this one receptionist who handle insurance and payment they is straight up rude they left me with a bad experience. I really like Dr Sanchez but I will have find me another neurologist because of the long wait and his awful staff
5.0 Rating
August 30th, 2012
Exceptionally thorough and knowledgable doctor
I have had the unfotuante neeed to deal with a number of physcians for medical issues, and I have NEVER seen another doctor spend the amount of time and energy that Ramon Sanchez does with me to understand my specific issues before recommending a course of action. I feel bad mentioning the long wait time, since it is largely due to the long time that he tends to spend with each patient.
Nearby Doctors

Dr. Ramon Sanchez is similar to the following 3 Doctors near Atlanta, GA.