Rate Now
Share Your Experience
Have you seen Dr. Ramon Santiago?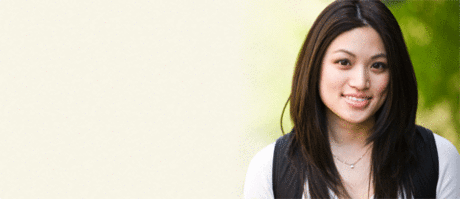 Birth Control
Get the facts about birth control so you can decide which type is right for you.
14 Ratings with 8 Comments
2.0 Rating
March 24th, 2017
Disappointed..
Wait time felt excessive. At a point a helper said that I could be seen by a Nurse Pract. as it would be faster.. really?? This is an initial appointment and I dont even get to see the Dr?? I declined the offer and continued to wait about 15 more minutes to see the Dr. He appeared abrupt and slightly annoyed during the visit. Well that's two of us being annoyed. Changed PCM. Peace!
4.0 Rating
December 30th, 2015
2.0 Rating
September 28th, 2015
Bruised
5.0 Rating
April 1st, 2014
Sarah
I moved here from NJ about 5 years ago and since have gone through 3 other PCP's. It just didn't seem like the other Doctors really knew what they were talking about. I was just about to give up when a coworker told me about her PCP that she had been going to for over 10 years and loved. Dr. Santiago was the first Doctor in Tampa that compared to the Doctors in Staten Island and I just love him. He caught a cyst problem that I was told if had gone undiagnosed would've led to me having problems getting pregnant!
1.0 Rating
February 27th, 2014
I will not return and would not reccomend.
I visited Dr. Santiago for a routine physical and was not pleased. Wait time was over an hour (I arrived well before my appointment time). Once in the exam room, I was evaluated by a tech that was a good phlebotomist, but did not seem well trained on the ECG equipment. Dr. Santiago came in the exam room and performed the most bare essentials of the physical exam, took very little time to learn about my health and dismissed my legitimate concerns regarding increased risk and need for early detection because he was concerned about insurance not covering the lab tests. I did not recieve the laboratory results in 1 week, so I had to call his office, talk to a semi-rude staff person and ask for the results to be mailed to me, which they were. I will never trust this doctor with my healthcare. Further, everywhere in the office, waiting rooms and exam rooms were solicitations for cosmetic treatments at a cosmetic center that is next door to the doctors office, which I can only assume has some financial relationship with Dr. Santiago. Overall, I think I can do better and would not reccomend seeing this doctor-which is why I have taken the time to post this review.
5.0 Rating
July 5th, 2013
PATIENT
DR SANTIAGO IS A GREAT DOCTOR HE LETS YOU TALK TO HIM ABOUT WHATS GOING ON WITH YOU.WHAT IS TAKING PLACE AT YOUR TIME OF VISIT WHAT IS HAPPENING WITH YOU. AND HE WILL THEN CHECK YOU OVER HIM SELF TO SEE WHAT,S REALLY WRONG WITH YOU AND WILL NOT THINK TWICE ABOUT SENDING YOU FOR TEST.HE REALLY CARES ABOUT YOU.HE IS A GOD SEND DOCTOR.THANKS DR SANTIAGO
5.0 Rating
April 11th, 2013
Very good doctor
Dr. Santiago is a very nice caring and competent doctor. He has a nice and courteous staff. I have known him for many years, since his days with Cigna and he he still the same good caring doctor. Last year my 23 year old daughter was sick a week before she was to go on a cruise and he really through everything I to trying to help he get well so she could still go. In reference to the previous bad review - I find it very hard o believe that he would t take time with the person. He always gives us plenty of time to discuss problems.
1.0 Rating
October 20th, 2012
Never spend time with me and in my last visit he treat me like a rat, and I left his office crying and full of doubt. I've never felt comfortable with him , simply because does not like listening to my problems and gives no importance to anything. He never has time for me. Finally he is a very rude person.I Would not recommend him, and never going back again.
1.0 Rating
March 31st, 2017
5.0 Rating
August 19th, 2014