Rate Now
Share Your Experience
Have you seen Dr. Ramona Pungan?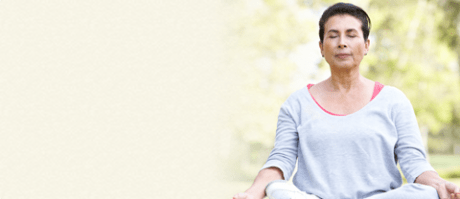 COPD
Get the facts about chronic obstructive pulmonary disease (COPD), including symptoms and complications.
13 Ratings with 7 Comments
5.0 Rating
July 26th, 2017
5.0 Rating
June 26th, 2015
5.0 Rating
June 4th, 2015
Helpful
1.0 Rating
January 11th, 2012
DON'T Waste Your Precious Time!
How do you give ZERO stars on here? If you are having serious health issues, Dr. Pungan is the LAST doctor you want to see. In the past six months she has ordered 6 blood tests for me and has never once asked me to come in to review results or spoken to me. She just has her nice nurse call me with ANOTHER med change. In fact, this last time she changed me to a med that I was on two months ago. It didn't work then, why would it now? She does not answer myr questions and actually acts perturbed that I would even ask them. Plus even though my bloodwork indicates that my TSH is at 16 she continually insinuates that I must be doing something wrong to cause this. She has asked me repeatedly if I take my doses, My symptoms could be because of my age or personal life. Seriously? Even though I have all of the symptoms all at once AND I have the bloodwork to prove otherwise?
1.0 Rating
September 29th, 2011
Just another doc
I was actually excited to go and see a "Specialist" for Hypothyroid from a referral from my Primary Care. I quickly found out that she only treats from lab results, not from symptoms. Asked her about Armour and she said that it is not reliable, therefore, she would not prescribe it. With all the recent focus on thyroid issues, she is way behind the times in my opinion. I have a feeling it is because there is no money and no perks Armour, however, there is for Synthroid. She gave me some samples. I have been on the generic version for 3 months with no improvement and it made my BP go up. She looked at my BP and said it was not high. I won't be going back to see her.
1.0 Rating
April 8th, 2011
I wanted my co-pay back
I took a copy of my recent lab work to show Dr. Ramona Pungan and to talk about Hypothyroidism. She took a look at my TSH level (0.82) and said "I don't know of a doctor that would prescribe anything to you". She did not go over any other symptoms or concerns. She behaved as if she had something better to do. As long as I waited to see her, our conversation didn't last longer than 10 minutes. I am angry that I paid $25.00 to see her for 10 minutes. She is not worth the trip.
1.0 Rating
August 15th, 2008
poor standard of care
Dr. Pungan failed to correctly read the report on my thyroid biopsy and had her nurse call me to report it was all clear. I did not find out until after I got my own copy of the report that it was not clear. I switched doctors and am now having my thyroid removed. He was clearly disturbed that the report was misread by Dr. Pungan.
5.0 Rating
September 13th, 2017
5.0 Rating
November 12th, 2016
5.0 Rating
November 12th, 2016
5.0 Rating
June 26th, 2015
5.0 Rating
November 20th, 2014