Rate Now
Share Your Experience
Have you seen Dr. Randall Dryer?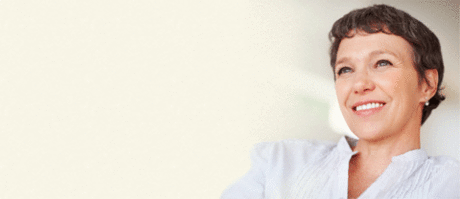 Fibromyalgia
Get the facts about fibromyalgia, including the symptoms and conditions that may be related to it.
Quality Rating
Highly Satisfied
181 Ratings with 134 Comments
5.0 Rating
August 4th, 2017
Back Whisperer
5.0 Rating
July 29th, 2017
Hi...I am recovering from back surgery (July 25 at Arise), and I am doing well. My leg, the real problem, is coming along nicely. I am walking three times a day--anything beats the couch! The main reason I am writing is the anesthesiologist gave me fentanyl before my surgery, and it really made me feel relaxed--however, have you read in the Wall Street Journal or elsewhere it may be dangerous? Art Dlugach, artt@nctv.com, 830-220-0221 Date of birth: 7-2-43
5.0 Rating
July 10th, 2017
Wonderful Surgeon
5.0 Rating
May 31st, 2017
He Got Me to Paris, France!
After 6 weeks in bed with excruciating lower back pain, Dr Dryer sent me for an MRI and found that I had 2 degenerative bulging discs. A front xray showed my spine in the shape of a "C." Horrible! I could not stand up straight at all... I also had a vacation planned to Paris, and I thought I would not be able to go, because it was hard just to walk to the kitchen, much less two weeks of constant movement. Dr Dryer said, "I'll get you to Paris!" But I was skeptical. But after two sessions of Lumbar Spinal Epidural Injections, I was elated that the pain was about completely gone right before the trip. Well, lo and behold, I just got back from Paris and had zero pain the entire 2 weeks. Dr Dryer kept his promise and for that I'm very grateful! He and his staff are very professional, friendly, timely and I would highly recommend his services to anyone! Thanks Dr Dryer!
5.0 Rating
April 17th, 2017
Life Saver!!
Dr Dryer was the only doctor that could figure out what was wrong with my mother. She was in so much pain that strong narcotics weren't even helping. My mother can't stand staying home and she did not leave the house for 3 months except for doctor visits or the ER. He took one look at her (and a few questions) and knew what to do. Immediately after surgery she was better and able to get around with no pain. He's fast with his patients so appears not to have bed side manner but he is very good at what he does. My uncle, my nephew, and a co-worker all went to him with fantastic results.
5.0 Rating
April 17th, 2017
I have been in pain for the last 10-12 years and have seen multiple doctors. I've tried physical therapy and the chiropractor. I just dealt with my pain, it had gotten worse preventing from working or doing anything some days. So I set out to find a spine specialist and I am so thankful for Dr. Dryer and his team. If I ever encounter a person with back problems I'm sending them straight to him. He knows what he is doing and I'm so happy to have had my surgery done by him. THANK YOU!
5.0 Rating
April 14th, 2017
Love this doctor - recommend him to all!
Can not say enough good things about my husband's experience with Dr. Dryer and the staff at the Central Texas Spine Institute. He had a ruptured C5/C6 disc. Surgery was recommended and, as Dr. Dryer said: "It was a home run!" We will be making recommendations for the Central Texas Spine Institute and Dr. Dryer to all the people we know who need this type of treatment. Wonderful experience. We totally trust him and we just love his friendly and knowledgeable staff! Best of all, though my husband was very fearful of back surgery, Dr. Dryer had such a positive attitude about the outcome, my husband was soon convinced. He will soon be back to his normal activities -- without all of the previous pain and difficulty walking!
5.0 Rating
April 12th, 2017
Neck injury
I have had severe neck pain for the last few years and told by a Neurologist that it was nerve damage that I would need to live with. I couldn't take it anymore, heard of Dr. Dryer through a co-worker and was quickly accepted as a patient. He and his PA, Vanessa, are confident, friendly and experts at what they do! Dr. Dryer's entire staff was very helpful and sympathetic to my injury. They put me at ease about having surgery and after it was over, the pain I had experienced over the last few years was gone! I have lower back pain as well and you can believe I will be going back to see Dr. Dryer when the time comes!
5.0 Rating
March 31st, 2017
Excellence
This has been an extraordinary experience. I had considerable low back and leg pain, and my family doctor ordered an MRI. The results came in on a Friday evening, I called Dr. Dryer's office on Monday morning (he'd been recommended by a friend), he saw me that Monday afternoon and reviewed the MRI while I was there. We discussed the MRI and my pain/mobility problems, and my surgery was immediately scheduled. The entire process was professional and efficient, and Dr. Dryer and his staff are kind and attentive. It is one week post-op and the back/leg pain is relieved, recovery from the surgery has been very fast, and Dr. Dryer's office continues to regularly check on my progress. I recommend Dr. Dryer and his office unconditionally.
5.0 Rating
March 14th, 2017
Thanks to Dr. Dryer
I have been dealing with back pain for over five years and have had two previous surgeries with limited reduction in pain. Dr. Dryer quickly diagnosed the cause of my pain, try minimally invasive solutions and finally performed surgery. Dr. Dryer was to the point, efficient, confident, and highly skilled. Many thanks go to Dr. Dryer, his staff, and associates for the care provided through diagnosis, to surgery, to recovery.
5.0 Rating
January 9th, 2017
Great Doctor, Great Office, Terrific Surgery Center.
Highly recommend Dr. Dryer. Suffering with sciatica / blown disc for two months doing pain management, injections & physical therapy decided to try surgery. Visited Dr. Dryer and two other Neuro/Ortho back specialists; Dr. Dryer's office was extremely efficient with practically zero wait time, the insurance approval specialist was especially helpful in expediting approval. Dr. Dryer was efficient in answering all of our questions - most importantly after waking from surgery, am pain free!
5.0 Rating
January 5th, 2017
Highly Satisfied Retired Carpenter
I visited Dr. Dryer in 2005 for a second opinion on having the rods & bolts (Hansen's Device) in my lower back removed in order to relieve chronic back pain. The Houston surgeon who proposed this removal had a VERY unsatisfied patient in his waiting room and that doctor was extremely late for my appointments. Dr. Dryer assured me that it was possible to remove the extensive hardware (installed in 1996), but it would not relieve my chronic pain and this procedure would be very much more serious than the Houston surgeon had implied. Dr. Dryer's review of my x-rays and his explanation of my spinal situation gave me confidence and I went ahead with his recommendation of a vertebrae fusion below the existing rods. I still have lower back pain, but this fusion permanently cured my excruciating sciatic leg pain. (I have other medical issues which contribute to my chronic pain which Dr. Dryer cannot treat.) Because of severe whiplash, twice, and a 30-year career as a carpenter, my neck was in bad condition and I was in danger of becoming paralyzed. Recently my extremities started going numb on a regular basis. Once again Dr. Dryer diagnosed the problem accurately and after fusions of three neck vertebrae, I am now symptom free with a "new neck" and very little loss in neck mobility. Unfortunately, I have more experience than most people with spinal surgeons, but fortunately, Dr. Dryer is right here in Austin. I believe that he is one of the best spinal surgeons on the planet and would trust no one but him with this kind of care. His entire staff is cheerful and professional. Dr. Dryer gets right to the point about your medical situation and explains how he can (or cannot) help. He does not waste his or the patient's time talking trivia or discussing areas of the patient's health that are not in his purview. He dictates the outcome of your appointment right in the exam room at the end of the visit so you know exactly what information is going in to your patient file. I highly recommend Dr. Dryer.
Nearby Doctors

Dr. Randall Dryer is similar to the following 3 Doctors near Austin, TX.