Rate Now
Share Your Experience
Have you seen Dr. Randi Rothstein?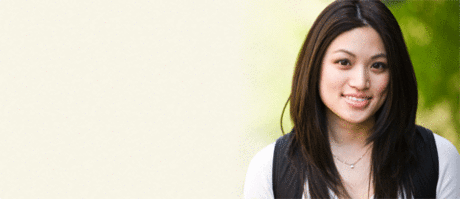 Birth Control
Get the facts about birth control so you can decide which type is right for you.
Quality Rating
Highly Satisfied
39 Ratings with 12 Comments
5.0 Rating
October 28th, 2016
101 Year Old Women
Dr Rothstein is quite knowledgeable in helping me find the problem that many other Gynecologist couldn't find, she is more compassionate towards very elderly women such as myself and explained to my son the proper care for using the medication for me. Its only 24 hours since my visit with Dr Rothstein I feel 90% better and I slept with minor discomfort which is a great improvement from before. I can only say thank you Dr Rothstein your my savior and I'm now your patient for ever.
1.0 Rating
October 3rd, 2015
Time to change Doctors office!
Honestly been with this office 16 years... Everything is wonderful until there is a problem.. Dr. Rothstein has no bedside manner.. I have endimitriosis..Which her way of solving the problem was putting me on birth control Seasonique. Which would stop the bleeding for 3 months..basically the doctors don't perform any blood work or other tests to get to the root of the problem.. Checking for adrenal glad levels or checking progesterone levels. They are pill pushers nothing is natural..When you ask a question she looks at you like are you for real? I guess its time to change Doctor and oh during the visit she is very rough. Talk about no bedside manner. God forbid you have an emergency they call back after their shift is over at 10:30PM? I had Dr Herzog that while performing my pap he asked me if iI shaved or wax? I was mortified... he hands me a business card trying to promote his wife's laser hair removal business? Totally turned off with the whole office. Make sure you get a snack and good book cause you will be in the office for at least 2 hours. Another turn off... In this office your just a number! The whole medical system is messed up.. You just have to go where your feel comfortable.
5.0 Rating
August 25th, 2015
1.0 Rating
April 8th, 2014
WOMEN SHOULDN'T DO THIS TO EACH OTHER
I don't understand how this woman has good reviews. I waited 1 1/2 hours to see her. Went into the smallest exam room I have seen in my 51 years, which I assume they made extra small so that they can make many exam rooms to pack all the women. When she was finally examining me, she asked me if I had life insurance. I froze; so she asked me again. I lost my sister from breast cancer 2 years prior to that. I thought she saw something as she was examining me. I finally said no I didn't and is there something wrong? She went on to tell me about what they had to offer in her office. I wanted to get up and beat the crap out of this heartless, cold non human and I'm not a violent person. At that point I think I was numb. She took e to her office trying to sell me more of whatever she was selling, in a pseudo concerned voice almost yelling. Telling me that she would call me with my results of my pap smear and would then ask me if I was interested. I left in shock and started to cry in car. She never called with my pap smear results and I'm glad she didn't. Maybe she treats pregnant women different, but I'd rather be seen by Vet than her. Woman to woman...Shame on her!!!
1.0 Rating
May 3rd, 2013
Dr Rothstein likes to brat about how experience she is. Doing exam very rough! When she delivered my baby, she didn't even asked for my permission to use the vacuum. I have the worst childbirth experience because of her. I still remembered her saying you better not shxt on me when She asked me to push. She never explained to me what was going on. When I went back for post exam she avoid eye contact with me and told me that she didn't use a vacuum and that I pushed the baby out myself. I didn't believe her and went and got my medical record, liar doctor,
5.0 Rating
September 28th, 2011
5.0 Rating
June 9th, 2011
Very good doctor
5.0 Rating
February 23rd, 2011
Love my doctor
5.0 Rating
February 17th, 2011
Love her!
5.0 Rating
January 27th, 2011
She's the greatest
Dr. Rothstein is a great dr. She is very caring and smart. Her follow up is superb. You may have to wait in her office a bit but it is worth it. I was having difficulty getting pregnant, she sent me for tests and diagnosed the issue right away. In less than a year I was pregnant and did not need fertility treatment. I've been going to her for about 5 years. My husband loves her too!
5.0 Rating
October 23rd, 2010
5.0 Rating
March 12th, 2008
Wonderful Doctor!!
Nearby Doctors

Dr. Randi Rothstein is similar to the following 3 Doctors near Bayside, NY.