Rate Now
Share Your Experience
Have you seen Dr. Randolf Birken?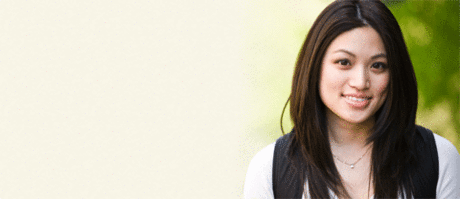 Birth Control
Get the facts about birth control so you can decide which type is right for you.
Quality Rating
Highly Satisfied
24 Ratings with 5 Comments
5.0 Rating
January 14th, 2014
Retired Hospital worker
Well, I have to say that Dr. Birken is a major factor in finding my lung cancer. I began seeing this doctor in 1980. He is one of the best doctors I see. That's really going some as I see many specialists since my cancer in 1997. I was working in a hospital and having bladder issues but too busy to stop and see the doctor. He told me there was a procedure that could help but I felt I could not take time from work to do this. So, he said you can get another opinion or take this test in the office. So I opted for the test...and failed of course meaning I needed surgery. I finally agreed and had my pre-op testing done which included a chest x-ray. So there it was-a huge malignant tumor in my right lung. I was a stage 3 out if 4 & it metastasized and was on the move. I would not have known if he didn't insist I needed this surgery. He also performed my hysterectomy at a very young age (have 4 children) and eventually did the bladder suspension. He is an excellent physician and a very caring person. I remain his dedicated patient.
5.0 Rating
October 30th, 2011
Dawn
I had the feeling that something just wasn't "right" six years ago. I went to have a full physical, including the dreaded "peek and Poke" and was diagnosed with cervical cancer. Stage 5 dysplasia was the diagnosis, and was resoundingly refered to Dr. Birken. I am so glad I went! Not only did this doctor take the time to explain to me what was going on in my body, he told me that since they caught it soon enough, it could most likely be treated with surgery (Leep procedure). He was right. I had moved away for a while and have moved back to Houston, and the only reason I'm on this web-site is to find his number again so I can go get re-checked and make sure I am still in remission six years later. I am sorry that the woman who posted two above me had a bad experience. I just can't help but wonder if maybe she had the wrong doctor in mind when posting. I have never, and I repeat, never had a bad experience with Dr. Birken or any of the wonderful nurses he employs. I will be calling Monday morning to schedule an appointment to get in as soon as possible!
5.0 Rating
January 11th, 2011
5.0 Rating
April 21st, 2010
My Experience with Dr Birken
I've seen Dr Birken for about 29 years. He delivered my daughter 27 years ago and she's seen him since she's 18. He's always been extremely sweet, caring, professional, knowledgeable about everything and helpful when I have a situation. I highly recommend him to any women and have several friends who have switched to him.
5.0 Rating
November 6th, 2008
1.0 Rating
November 4th, 2016
5.0 Rating
March 11th, 2016
1.0 Rating
November 13th, 2015
5.0 Rating
November 12th, 2015
5.0 Rating
September 8th, 2015
5.0 Rating
September 7th, 2015