Rate Now
Share Your Experience
Have you seen Dr. Randy Chudler?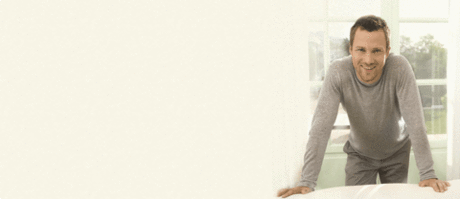 Erectile Dysfunction
Get the facts about erectile dysfunction (ED), including the conditions and medications that can cause it.
31 Ratings with 12 Comments
5.0 Rating
June 9th, 2017
If your life depends on a Dr., you need Dr. Chuddler!
I had AAA surgery which led to Sepsus infection, I should have died but lucky for me, Dr. Chuddler was called in. Many time people will write a review on Dr.'s they have a grudge on however, this time I'm writing to let you know what a brilliant Dr., Dr. Chuddler is! He came immediately to the hospital, diagnosed my condition and informed the hospital on the procedure he wanted to do. They were against it but, Dr. Chuddler put his reputation on the line and wagered IT WOULD WORK! He was right and 13 years later, I'm alive and well. I would do anything for this man, I consider him my guardian angel. It's like a diamond, the best things come in small packages! Allot of people only take time to complain about a Dr., in this case, I can't spend enough time praising his BRILIANCE & KNOWLEDGE! Anyone lucky enough to get an appointment with him should thank their lucky stars. I would do anything for this man, he is that good. I saw him numerous times after the hospital and can't say enough good about him. He is the best Dr. I've ever known in my life and thanks to him, it continues on going. If you want the best, that's Dr. Randy Chuddler!!!!!!!! Thanks Randy, your like my Brother. ❤️
3.0 Rating
April 18th, 2017
1.0 Rating
December 30th, 2016
My complaints aren't with Dr Chudler but with his staff and procedures. My wife moved and dr Chudler's staff did not forward her medical records to her new doctor. We called several times, her doctors office call several times, I called and asked Dr Chudler to call me, no call. My wife has vertigo, is in a wheelchair, and has to go 3 times every hour, 24/7. She can't sleep and can't be treated by her new doctor until he sees her medical records, we made an appointments with her new doctor, got there and couldn't get attention due to the records not being sent. This has gone on for over 29 days now and yet no medical records.
1.0 Rating
December 5th, 2016
2.0 Rating
August 23rd, 2016
Cancels appts!
I met with Dr. Chudler for a vasectomy consultation. Had to wait over an hour in the room, and when he came in he was rushed in his consultation and it appeared he just wanted to move on to the next person. His bedside manner was terrible, but I booked the appointment for surgery anyway because I wanted to get this done quickly. To date, he has rescheduled my surgery appointment twice!! This is very frustrating as I have to get time off work, babysitters scheduled, etc. I'll be looking for a new doctor.
1.0 Rating
June 19th, 2016
Mean Doctor
3.0 Rating
July 24th, 2015
Very Knowledgable
Nurse Dawn is great and Dr. Chudler is vervy knowledgable. It's just kind of a busy place, service is kinda rushed. Wait was about 45 minutes. But I appreciate his knowledge, wish I wasn't so many patients in there.
1.0 Rating
September 7th, 2013
Horrible
2.3 Rating
August 21st, 2013
patient
1.0 Rating
July 18th, 2012
He is never on time and always in a rush. Saw him because of hospital visit, can't wait to stop going there, most of the staff up front are rude. Not easily accessible. They can't seem to remember from one appointment to the next that can't walk or stand, certainly can't get up on a high table. After over 6 months don't see any real results.
1.0 Rating
October 30th, 2009
SORRY TRUTH IS TRUTH