Rate Now
Share Your Experience
Have you seen Dr. Randy Tarvin?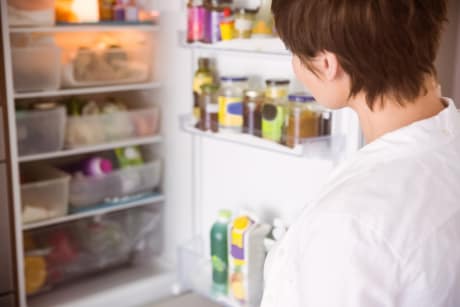 Binge Eating Disorder
Get the facts about binge eating disorder, including symptoms, causes and related conditions.
Quality Rating
Highly Satisfied
29 Ratings with 8 Comments
5.0 Rating
June 3rd, 2017
Highly Recommended!
Great doctor! I've been seeing him for 10+ years. He also listens to me and explains everything to me. He hasn't been available to see me the past few months so I have seen three other doctors at the Encompass Medical group in Lee's Summit. I have liked all of them except one. However none of them compare to Dr. Tarvin. Hope you are feeling/doing better Dr. Tarvin and are back soon. Thanks, Nick Vaughn
5.0 Rating
April 15th, 2017
Excellent
1.0 Rating
May 19th, 2015
2.3 Rating
August 17th, 2014
Migraine disorder misdiagnosed as hypoglycemia
I went to Dr Tarvin several years ago complaining of frequent headaches. He brushed it off as hypoglycemia, diagnosed without a blood test, by the way. At the time, I accepted his answer and soon stopped having the headaches. What I actually had were migraines with an olfactory aura. This means I would smell an odd metallic odor that wasn't really there and within a few seconds have a severe pounding headache that would last anywhere from a few minutes to several hours, sometimes having multiple migraines in one day. When I began having the headaches at the age of 10, I couldn't explain exactly what I was experiencing. I would just tell my mom I had a headache and she would give me tylenol. I lived with the headaches until I was 15 and finally convinced my mom that I needed to see a dr. I came to know the real condition I suffered from because I finally got vital medical history from my father about 6 years after I stopped having the headaches. He had the same headaches as a child and that he took medication to manage. It would've been helpful to have had that information about my family history before seeing Dr Tarvin, but I didn't have it at the time. I know most of the time headaches aren't a big deal, but in this case, it could have been serious. I still feel all these years later that Dr Tarvin was seriously negligent in how he handled my medical problem. Luckily for me, it wasn't something life threatening and I eventually stopped having the headaches. I sincerely hope in the years that have passed that Dr Tarvin has begun to listen more closely to his patients' symptoms and will actually order the testing that can diagnose the cause of those symptoms.
5.0 Rating
February 9th, 2011
Highly Recommended Doctor
5.0 Rating
February 3rd, 2011
5.0 Rating
April 14th, 2010
Recommended!
Randy Tarvin has been our family's primary care physician for a number of years and we highly recommend him to others. He is always courteous and caring, spends ample time with us, and is accurate and thorough in his diagnoses.
1.0 Rating
December 8th, 2009
Treatment
My Vet treats my animals better than you are treated by Dr Tarvin.
5.0 Rating
April 15th, 2017
5.0 Rating
March 13th, 2017