Rate Now
Share Your Experience
Have you seen Dr. Ranjit Grewal?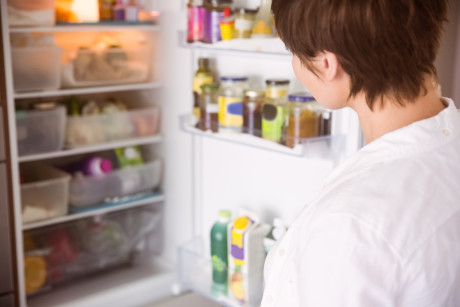 Binge Eating Disorder
Get the facts about binge eating disorder, including symptoms, causes and related conditions.
43 Ratings with 9 Comments
5.0 Rating
December 29th, 2016
Excellent Doctor and staff
4.0 Rating
September 4th, 2016
Very Good Doctor, very good English, easy appointments & takes multiple insurance
5.0 Rating
August 24th, 2016
1.0 Rating
June 29th, 2016
1.0 Rating
March 12th, 2016
Unprofessional & Rude!
1.0 Rating
June 17th, 2013
Horrible staff
2.3 Rating
May 7th, 2013
FOLLOW UP FROM HOSPITAL
I WAS TOLD BY DR GREWAL THAT I NEEDED TO FOLLOWUP WITH HIM REGARGING MY THYROID. STATING IT WAS VERY IMPORTANT BECDAUSE MY TBHYRIOD LEVELS WERE OFF, AND THE CT SCAN SHOWED CYSTS AND A GOIDER. AND HE WAS GOING TO PUT ME ON SOME MEDICINE TO HELP. BUT WHEN I SHOWED UP HE BRUSHED THAT OFF AND WAS JUST CURIUOS ABOUT MY PAIN MEDS THAT i HAVE BEEN PRESCRIBED BY ANOTHER DR. HE SEEMS TO HAVE "TARGET FIXATION". AND NOTHING ELESE MATTERED. I REMINED HIM WHY I WAS THERE. OH WELL DO ANOTHER ULTRASOUND IN THREE MONTHS TO SEEHOW THAT ONE IS. I TOLD HIM IF I KNEW THAT. I WOULDNT BE HERE TODAY. HE IS A NICE DR. BUT IF UR ON PAIN MEDS HE IS GOIN TO FIXATE ON THAT, AND IT WILL TURN OUT TO BE THE ROOT OF ALL PROBLEMS
1.0 Rating
January 23rd, 2013
Worst place I stepped in Ever
I called them to schedule an appointment and gave my insurance details to verify before I go in there, they agreed to that. I went at 3.45PM, had to do paper work for 30 minutes ( repeating same information 3 times that I shared over phone) plus my medical history. After that the receptionist took 15 min and said my insurance ID card is not the correct one. Its a group ID card or something, I checked with her you should have verified all the details before hand as per we discussed. She mentioned that the lady who spoke to me was different person. Then I followed up with my insurance company to send some form of temp ID, I couldn't get it. At the end, I left the facility and end up searching for someone else to go with. Highlights of this facility: 1. Receptionist is super rude. 2. After 1 hour I been there, they are verifying the insurance details. 3. They don't have an option to email any documents, all they have is fax machine. 4. The staff weren't even courteous enough.
5.0 Rating
June 26th, 2012
LISA ASHWELL
The staff was very nice and kind , the doctor was very detailed and very undersatndful.
3.0 Rating
April 21st, 2017
3.0 Rating
April 21st, 2017