Rate Now
Share Your Experience
Have you seen Dr. Rashmi Acharya?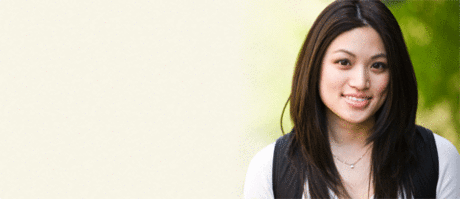 Birth Control
Get the facts about birth control so you can decide which type is right for you.
71 Ratings with 21 Comments
5.0 Rating
April 6th, 2017
1.0 Rating
June 10th, 2016
Terrible incompetent doctor
She inserted IUD for me improperly in my cervix instead of uterus, I bled irregularly for 2 years after that, changed gynecologists, and my new gyn showed me the improperly placed IUD by Ultrasound. She is just all smiles and good talk but extremely incompetent, and believe me very money minded. Don't go to her if you want to be safe.
5.0 Rating
June 4th, 2015
The best Doctor
2.3 Rating
January 28th, 2015
The doctor is exceptionally great but the front desk staff is very unprofessional and untrained. Also, there is a long wait to get the docs appointment. I would suggest that if you want Dr. Acharya to be there on the day of your delivery with you, make sure that you hammer this in the brains of her office staff from day 1. The only thing that drives me to her is her composed attitude towards any problem and a fair judgement acumen.
5.0 Rating
February 19th, 2014
Very good and motherly doctor
5.0 Rating
September 23rd, 2013
Angel in Disguise
1.0 Rating
July 30th, 2013
Hard to get Doc
Went to Dr.Acharya for my second baby after reading reviews and ref. from a doctor friend. The initial visits were good, even though she spent less time on each visit. A very calm person and polite. However as my pregnancy progressed and visits were more it was very difficult to get to meet her on the follow ups, her partner doctor was who I kept seeing. Which is pretty unnerving for a pregnant woman! Specially when I had signed up for her knowing she will be my doctor!Then when i did get a chance to meet her she obviously had forgotten my history! I had a C-sec performed by her and she never visited me during my stay at St.Peters hospital, also was not available on my post partum visit !This impersonal treatment,shows the level of connectivity and respect for a patients time or treatment. I was a very nervous and disappointed patient at the end. Though i should mention her partner Dr.Vimala was good.
2.3 Rating
May 7th, 2013
Good doc but she does not provide u Gud prenatal a and dha etc.
Will get appointment what's not flexible for us. Not office staff response. Note: if u don't have problems with ur body and don't require Gud care, ur Gud. Not blood work done . Not precribed prenatal otherwise asked. Many font know as first moms. Doctor needs to give Gud tablets for Gud health ,which didn't happen. After baby has probs , if always diff to feed baby the deficient supplement .
1.0 Rating
November 29th, 2012
Terrible office staff!
I never saw Dr. Acharya because she was at the hospital with the patient, so can't speak to her knowledge. The nurse practitioner I saw was quite good and thorough; however, I will NEVER go back to this office. I called half a dozen times to try to schedule a follow-up appointment and always received a message that the office was closed, even though I called during their posted hours. I left a message and my call was not returned. I decided to switch practices and called and made a written request to receive the results of my blood work to take to my new doctor. Several days have passed and I have not received a response. I am considering contacting the Better Business Bureau to report this practice. I would not recommend this practice to anyone.
1.0 Rating
June 4th, 2012
Very Bad
I am not sure why today every ob and gyn are forcing their patients to go for C-section. doctor created / crafted a scene which was so perfect for anyone to believe that the C-section indeed is the right choice.I believe now a days these doctors are only making money and do not care much about others.
5.0 Rating
August 31st, 2011
great doctor
after seeing so may doctors i finally met someone who cares about the patients and she knows what she is doing ,afte having so many miscarriages I have healthy baby in my arm. Dr Acharya is one of the best doctors in this area. The amount of time she spends is worth the wait in the office.she explains everything and my pregnancy wastough but she was patient with all my questions . I highly recommend her to some who is looking for an excellent Obgyn
5.0 Rating
March 22nd, 2011
Nearby Doctors

Dr. Rashmi Acharya is similar to the following 3 Doctors near North Brunswick, NJ.