Rate Now
Share Your Experience
Have you seen Dr. Raul Rodas?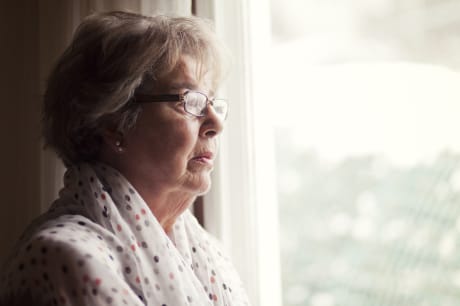 Clinical Depression
Get the facts about clinical depression, including the symptoms and related depressive disorders.
42 Ratings with 14 Comments
5.0 Rating
May 8th, 2017
this is the best doctor on earth
doctor rodas has never let me down. he has always been there when I need him and he is the best in his field. I will not go to any other doctor no matter what. I know that his office visists can become quite leagthy but when you want the best you will get it. you have to be patient because the care that he is giving you he is also giving the person ahead of you. he will always make time for you no matter how tired he is. this doctor gives 200%. even if you don't . just do what he says and everything will work out. I do think though that he needs to take about a year off for himself he never stops.
5.0 Rating
October 21st, 2016
Great Surgeon
To Doctor Rodas May the lord bless you and protect you. may the lord smile on you and be gracious to you. may the lord show you his favor and give you peace. He is awesome surgeon was with me thru it all , takes time with his patients, his heart is truly to help and he was very honest about back surgery I feel much better and would recommend him highly, we love you Doctor Rodas . Marilyn and Jose Rivera
1.0 Rating
July 4th, 2016
Rude Clerk
Seen as a Veteran for Service Connected Injury. Dr Rodas was Excellent, however there was no follow thru which may have been caused by the VA or his Secretary that is very uncooperative, Rude and has an obvious disdain for Veterans! If you are going to waive the Flag for Veterans , then instruct your staff to show more Courtesy! I am not the only person to have a problem with this young lady and her obvious disdain for Dr. Rodas seeing Veterans! I have never received any follow up information, I was rudely told by the Secretary after making a 60 mile trip to the office that she did not have to give me anything, she had done all that was required! Whatever her problem is or was with Veterans she has no right to treat a patient like a 2nd class citizen!
5.0 Rating
January 14th, 2016
Great Doctor / Long Wait
A very good Doctor, but because he's good, and spends quality time with his patients, he tends to lose track of time, and those waiting to see him with an appointment, tend to wait way past their appointment time. He needs to schedule accordingly, other than this problem, he's the best ! And yes, I'd still see him again, if I needed surgery. You may wait far past your appointment time, but the end results are well worth the wait!!
5.0 Rating
November 27th, 2015
5.0 Rating
April 23rd, 2015
5.0 Rating
July 11th, 2012
awesome doc and his office manger handles her job well
he is a great doctor very thorough with all his patients thats why his wait time is so long. a surgical consult is not a quick one therfore if you are in a hurry then go to a butcher. when you leave his office you are well info of what you have and what needs to be done unfortunately not everyone is happy.i will always refer patients to him.he is the very best
5.0 Rating
June 21st, 2012
My pain is gone and therefore the 4 hour wait at 2 appointments was worth the surgery but his office manager needs to be more efficient and also tell the patients how long they may be there. Most people work and cannot afford to take all these hours waiting.I have referred several people to Dr. Rodas because he diagnosed and fixed my problem!!!
3.7 Rating
June 7th, 2012
I had very little follow up after surgery. I was given incomplete post-op instructions, physical therapy was not ordered until I requested it and the doctor would not tell me what to expect as far as the recovery time. It is now a year later and I am still in a lot of pain. I was referred back to my primary doctor instead of addressing the problem.
1.0 Rating
May 16th, 2012
Awful Awful Awful
I waited over two weeks for this appointment. I needed to see the doctor, but it is both unethical and totally inconsiderate to book so many patients that each one has to wait 2-4 hours to even get behind the door to see the doctor. His office manager claims she tells people up front that the wait will be long, but she never told me and in speaking to another first time patient she never told her either. People take off work to see doctors. Our time is valuable too and the laissez faire attitude of Ms. Office manager does not serve Dr. Rodas well. He may be the "Batman" of doctors but I'll never know and I have let the doctor who referred me to him know that a bad experience like this puts into question his credibility and hers as well. Patients deserve better. Waiting for a doctor is the norm, but 3 hours. Really? I don't think so. I am throughly appalled and still in pain. Hope the next doctor I see runs a better ship then this one!!!!
5.0 Rating
May 6th, 2011
R. Cardosa