Rate Now
Share Your Experience
Have you seen Dr. Ravi Bhalla?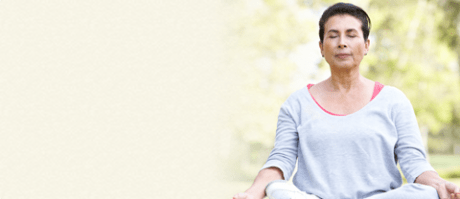 COPD
Get the facts about chronic obstructive pulmonary disease (COPD), including symptoms and complications.
32 Ratings with 18 Comments
1.0 Rating
July 9th, 2015
BAD, BAD EXPERIENCE!! DO NOT WASTE YOUR TIME WITH DR. BHALLA!!!!!!!
Dr. Bhalla walked into the exam room and after less than a minute of looking at my hands did he tell me that I did not indeed have RA. That I was healthy as can be. He then told me not to come back, that I was as healthy as can be. He didn't even read my transferred records that I had from my previous Rheumy for 12 years (change of Insurance). I do have RA and it is a severe form. I left and didn't look back but I knew better to find a decent Doctor. Some people may listen to him and his nonsense....... DO NOT SEE HIM!!!!!
2.3 Rating
December 9th, 2014
Dr. Bhalla is soft spoken, but doesn't spend time with me, doesn't offer any information but is often ready to prescribe things which isn't what I'm after. He also just leaves the room without asking if there are any questions or anything. I've often thought he was coming back, but he doesn't... Not a very interactive doc who doesn't talk much...
5.0 Rating
June 20th, 2014
Best doctor ever
5.0 Rating
June 14th, 2014
Wonderful, hardworking doctor
Dr. Bhalla is intensely set on finding a way to help me with my chronic pain. He diagnosed me with fibromyalgia and osteoarthritis. He is not overly friendly, but he is efficient and quick, trying something different each time, if necessary (which it has been, so far). I am glad I was referred to him by a friend.
3.7 Rating
November 20th, 2013
3.7 Rating
April 24th, 2013
Staff
I really like Dr. Bhalla but can't say that about the office staff. While on hold for 15 minutes from 11:30 - 11:45, my call was cut off promptly at 11:45. According to the looping recording, the office goes to lunch at 11:45. So after waiting on hold for 15 minutes, they didn't have the courtesy to answer the calls that were already on hold before going to lunch. The message I received was that "this mailbox is not taking calls" and my call was cut off. I guess my time isn't as valuable as their time.
2.3 Rating
October 3rd, 2012
Passion for medicine; not for people
I had to wait 3 weeks for followup after bloodwork and xrays. When he informed me of my diagnosis of Rheumatoid Arthritis, his bedside manner was non-existent. I felt he showed no compassion, empathy, or desire to answer any questions I might have. Then, he just walked out, no goodby, no nothing. I didn't know that the appointment was over. I waited thinking he might be coming back. He wasn't!
1.0 Rating
September 28th, 2012
office manager denise worst person ever to deal with totally rude
1.0 Rating
August 23rd, 2012
3.7 Rating
March 20th, 2012
great at first
when i first came to see dr. bhalla he was very kind and caring. After a few followup visits he seemed rushed and when i needed to ask him something about a side effect i was experiencing he gave me a quick response. When I went to fill it, the pharmacist asked why i needed to take this and when i told her my reason she told me this was not for that. i also reacted badly to an infusion and was told to come back after the side effects were gone. i felt a little out in the cold.
1.0 Rating
February 9th, 2012
Unethical
Underhanded dealing with me. Promised results that never happened. Lied about what he was going to do and failed to make good when he got called for it. Never see him. You'll be sorry. It;s all about the money. See if he does not order a lot of tests that he provides in his own office. Its a scam to milk your insurance for more money.
1.0 Rating
September 18th, 2011
not caring just likes to give remicaide and grunts through the visit