Rate Now
Share Your Experience
Have you seen Dr. Ray Johnson?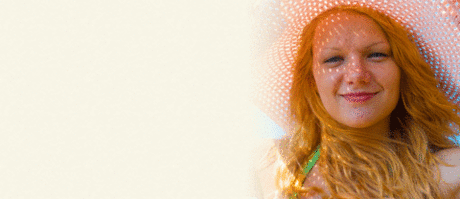 Skin Cancer
Get the facts about skin cancer, including the different types and symptoms.
21 Ratings with 12 Comments
5.0 Rating
February 7th, 2017
Very good doctor
1.0 Rating
June 19th, 2016
Disgusted
1.0 Rating
June 16th, 2016
Greedy and incompetant
Someone needs to shut the place down. Dr. Ray Johnson has a compassion of a devil and all they care about is running it like a mill to make most $$ out of you. The PA's and doctor did so many unnecessary biopsy on me!! I have two scars from all the biopsies and I get really angry every time I look at my scars. All the biopsies turned out to be nothing, but they sure made a lot of money on me. Stay away unless you want your money siphoned out of your wallet.
5.0 Rating
October 13th, 2014
Total trust
I trust my skin care to this Dr. He has treated several conditions and removed moles. He is not warm and fuzzy, but he is courteous and listens well. He knows what he is doing. He knows what works and what doesn't. He hypes no products though his office does sell some.
5.0 Rating
August 14th, 2014
Did plastic surgery on my nose
1.0 Rating
February 17th, 2014
RN
In calling to reschedule an appointment - the person was rude, stating "I have three schedules to look at, so I could use some help" Really, what did she need other than my name, time and birthdate?? The phone manners and courtesy are lacking - very rude and unhelpful If the doctors knew about this would something change? Most likely not. I cancelled and will make arrangements with another dermatologist. So sad, as I have been told Dr. Johnson is good. Getting by the front office is the issue!
1.0 Rating
November 20th, 2013
Patient calling for an appointment after 3 or 4 years.....
I called 16 times after 1 pm thats after lunch didn't even get anyone to answer the phone until 1:09pm. At first someone would pick up the phone & put it right back down on the receiver this happened at least 5 times than when I got the second Sherry she's the one that said that there are 2 in the office & she put me on hold again just like the first Sherry did & she never came back either. when the second Sherry picked up the phone I immediately asked her name & she said Sherry I said you were the first girl that answered my call & asked me to wait on the phone & you never came back.....she than said there are 2 of us & she said --just one moment & left & never came back either... So I again called & called got Kala finally who did the same thing to me no one would let me get a word in about wanting to make an appointment. All she said is that we are just to busy right now. She said just a minute & never came back either. Mind you I have never talked to anyone in this office don't know anyone there-- so finally I called & before she could say anything I asked for her name which was Stephanie. This time, I asked to speak to the manager she refused to do this she said she was out for the day & we girls in the office don't need someone like you calling here. Since this was my 16 call to this office & then to be accused of being the "BAD PERSON" & she said she didn't need to talk to a person like me.....well I have you know there are so many many skin doctors in Prescott & Prescott Valley . You have ROTTEN HELP & the doctor just may not know what exactly the ROTTEN HELP is saying to his new patients that are trying to get an appointment. So I am moving on with another doctor. The girls at Dr.Charles & Ray Johnson's office according to Stephanie are just to busy to answer the phone for appointments . The girls have learned to just pick up the receiver & hang it up or say just 1 moment & never come back on the line.......They use this routine very often they have all got it down pat. You doctors should have some women run a test & call up every 3 months or so & see how your patients are being treated by phone..... I took time out of my day after the terrible way I was handled by this office to write this "BIG" complaint about your hired help, the least you doctors should do is investigate all complaints about your help after all you are paying their salary aren't you & you just lost a patient. I now wonder how many others you have lost with your rotten help. You would think you two Doctor's would really want to know just how honest your office is doing with "Patient Service". I would rate you a 100% minus (---300%). Boy I sure wish you Doctors would get treated like your employees treat some of your patients.......just think I wasn't upset before I called your office. But after 16 + calls to your office you better believe it I am moving on.......to a new Doctor & new office girls who have better manners & are better at Patient Care Service....
5.0 Rating
August 6th, 2012
Excellent Knowledge / Treatment
1.0 Rating
November 1st, 2011
Find a real doctor.
5.0 Rating
June 6th, 2011
Great Doctor
5.0 Rating
June 25th, 2010
Dr. Johnson is a very competent and caring doctor. He successfully removed my basal cell carcinoma and I have fully recovered. Dr. Johnson has gone out of his way to accommodate my schedule during his off hours and he has also squeezed me in on short notice. I have worked with physicians for a living over the past 10 years and would rate Dr. Johnson as one of the best I have encountered.