Rate Now
Share Your Experience
Have you seen Dr. Raymon Darling?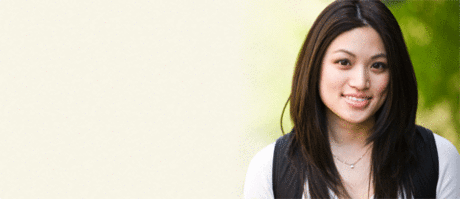 Birth Control
Get the facts about birth control so you can decide which type is right for you.
31 Ratings with 8 Comments
1.0 Rating
June 8th, 2015
Incompetent and uncaring
Saw him for bad morning sickness. He prescribed Ondansetron (Zofran). A week later I see adds on TV for lawsuits for this drug and felt sick to my stomach. Last week we had a ultrasound done and the baby has a whole in it's heart which is what the lawsuits are about. He never mentioned the lawsuits and when asked if it was safe for the baby he said yes. We now found out this drug has never been approved by the FDA for pregnancy and they recommend against using it. How can he be that completely incompetent?
5.0 Rating
January 13th, 2015
Wonderful!
Scheduling my first apt with Dr. Darling was a blessing in disguise! Prior to my 36 week check I had been seeing a Mid-wife with a water birth as our "Plan". God had other plans, at my 36 week check we found our baby was breech! The following day I scheduled an apt with Dr. Darling, with co-workers raving about him, he then confirmed that our baby was in fact breech and he laid out what a few different routes we could take. In the end we ended up doing a scheduled C-section, by Dr. Darling. He was supportive through every step, we couldn't be happier!
3.7 Rating
November 11th, 2014
Beware!
1.0 Rating
March 14th, 2014
On-call Doctor
I had a fairly significant bleed of bright red blood at 10.5 weeks and Dr. Darling was on-call. He told me that if I came in to see him there would be nothing he could do and that I should "collect anything that passes to bring in for testing." He didn't tell me to call back if the bleeding continued/got worse or anything. The bleeding stopped after 1 hour and so I didn't go to the emergency room and simply waited until morning. The office got me in right away the next day for an ultrasound and it showed a blood clot in my uterus (subchorionic hematoma) but the baby was growing right on schedule. My doctor, Dr. Faustich, told me that the on-call doctor probably told me that this was a good possibility. Nope. Luckily I wasn't a first time mom.
5.0 Rating
November 13th, 2013
Blessings
Scheduling my first appointment with Dr. Darling was such a blessing. He was with us through our journey through infertility. He was with us through a very difficult twin pregnancy and four months of strict bedrest. He was with us through a c-section (baby boy was breech) and was a great support while the babies were in the NICU. Dr. Darling was proactive during my pregnancy. I feel that with another doc our babies may not have stayed put so long... 37 weeks!!! Dr. Darling is the most dedicated doctor I have ever met. He truly cares about his patients.
1.0 Rating
July 3rd, 2013
not happy
After hearing so many wonderful things about Dr. Darling I decided to make my yearly appt. with him. His entire staff from front desk to nurse is RUDE & RUSHED. Dr Darling could barely look me in the eye & spent less then 5 min I thought being a new patient he would have spent more. I will not go back.
5.0 Rating
December 2nd, 2010
Excellent Doctor
I have been going to Dr. Darling for over 24 years. I have seen him even when health insurance would not cover his clinic and paid out of pocket just to have his expertise. He always is willing to sit and explain things to you without making you feel rushed or that you are inconveniencing him. Once a woman goes to him, she will continue to seek him out as her doctor.
1.0 Rating
May 16th, 2017
5.0 Rating
March 27th, 2017
5.0 Rating
February 28th, 2017
Nearby Doctors

Dr. Raymon Darling is similar to the following 3 Doctors near Appleton, WI.