Rate Now
Share Your Experience
Have you seen Dr. Raymond Donie?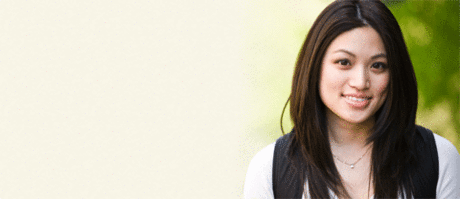 Birth Control
Get the facts about birth control so you can decide which type is right for you.
15 Ratings with 8 Comments
1.0 Rating
February 25th, 2014
I have been seeing Dr. Donie for 3 years and have never had an issue until recently. My husband was stationed at the Air Force Base in Tucson, Az causing me to transfer schools and moved down there with him. Since it is only two hour away I chose to still keep Dr. Donie as my primary care. However, I got sick on a week after moving there and since it was my first day of class I called my insurance to find an urgent care I could go to knowing that Dr. Donie's office would be closed the day I could make it down to Phoenix. I have since received a $258 medical bill from that urgent care in which my insurance company instructed me to simply call my doctor and have him back date a referral and fax it directly to them. After speaking to Dr. Donie's office assistants, not him directly since "he doesn't make phone calls", they have informed me he will not sign a referral because this would be considered insurance fraud. How is this insurance fraud if that is what my insurance company is telling me that is what they need to do? They also said he wasn't aware that I was ever sick and he has nothing to do with it. According to his office "everyone knows you always call your primary care doctor when you are sick". How am I supposed to know this when they have never told me in the 3 years I have been going there? Nor did I have a problem when I went to urgent care the year before when I was sick on the Wednesday they were closed on.
5.0 Rating
September 4th, 2013
Great Dr.
1.0 Rating
April 11th, 2013
thought Dr. Donie was a good dr
1.0 Rating
March 29th, 2013
My family has been going to Dr. Donie for over 20 years. No more. I recently took my husband, who had been ill for 4 days with what we thought was the flu, to see Dr. Donie. I mentioned that I thought my husband was having low blood sugar, Dr. Donie got a tea with sugar drink for my husband. I was surprised he didn't check his blood sugars. He also did not order a blood test to check for an infection. Our appt. was Thursday afternoon. The next day I took my husband to the hospital. Two days later sepsis was confirmed. My husband died 11 days later. He never left the hospital. I will always wonder when my husband's infection became septic. Was it Thursday when we saw Dr. Donie, did he in fact have low blood sugar or was his mental state due to sepsis. I talked to Dr. Donie's office before taking my husband to the hospital Friday morning. I told them I thought he was fading. After a more than 20 year history, and the fact that me, my husband and two adult children and now their spouses all are patients (were), it was disappointing that there was no interest from Dr. Donie as to my husbands illness/condition and no sympathy card upon his death.
5.0 Rating
April 4th, 2012
1.0 Rating
September 20th, 2010
over priced
Would not recommend at all.Office staff was rude to me, except to wait a long time. Did not diagnose problem , just sent me to specialist. Sent me a huge bill for 5 mins of his service. Would not recommend at all.
5.0 Rating
March 12th, 2009
Excellent Primary Care Physician
Very assessible, prompt and courteous office staff. I have experienced excellent care for the past 9-years.
5.0 Rating
December 22nd, 2014
5.0 Rating
September 23rd, 2014
5.0 Rating
September 16th, 2014
5.0 Rating
September 10th, 2014