Rate Now
Share Your Experience
Have you seen Dr. Raymond Lefranc?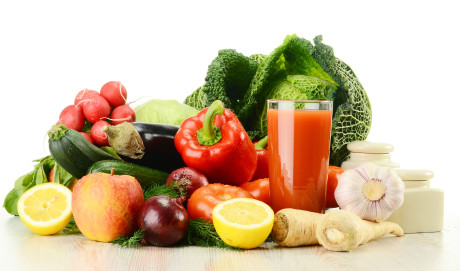 Type 2 Diabetes
Type 2 diabetes is a chronic disease in which your body is unable to maintain a normal blood sugar (glucose) level.
Quality Rating
Highly Satisfied
22 Ratings with 9 Comments
5.0 Rating
May 10th, 2017
Best Doctor for me, ever. Knows his business and knows Pharmacy as well. Very agile at prescribing medications that really work.
Great relation builder. Honestly listens and focuses on what Solid action plan to help patients. I do not tolerate medical practitioners that chronically run late, overbook and then give you bums out the door rush with no results. I have fired many of them, but Dr, LaFranc is here to stay in my book. Speaks several languages very well - English, Spanish and Doctor.
5.0 Rating
December 8th, 2016
1.0 Rating
June 20th, 2016
Dr. LeFranc is a very good doctor and I was a patient of his. His office is staff is really bad though. Very rude, not helpful all. Every encounter on the telephone is awful. They are better in person. I tried to make an appointment and was told " We dropped the panel" three times. I kept explaining that I did not know what they meant and she finally said " you have not been here since 2014 and you are no longer a patient of ours" and she hung up on me. I am a 48 year old healthy woman, I think an every other year check up is acceptable but I guess JSA disagrees with me. Now I need to find a new doctor. Again, Dr. LeFranc is very nice and I would love to be his patient but apparently I can't be.
5.0 Rating
December 10th, 2015
The BEST!!
By far the friendliest Doctor I have ever had..Listen's to your concerns and I mean listens to your concerns you could easily spend a long time in his office.. Will never push you out like other Doctor's who you are just a number of the day.. Staff is pleasant and on QUE.... Would highly recommend!!!!
5.0 Rating
July 12th, 2015
Plastic Surgery Nurse
I have not had the privilege of meeting Dr. LeFranc in person, but we have been so impressed with how he has been caring for one of our patients through her surgical experience with us. This lovely lady had successfully lost a lot of weight, and needed surgery to remove a large amount of extra skin which was creating problems with her ability to be active and mobile. Because she had a few other underlying health challenges, he has followed up with her along with us during her recovery. I can totally understand why our patient and her sister think so much of him! I wish my mom lived closer to his office, as I would not hesitate to bring her to him!
5.0 Rating
June 9th, 2015
He is the best Doctor ever
I had the pleasure of having Dr. Lefranc. For almost 5 years he was always there and always was quick to answer my question he understood my needs and went out of his way he was not just a Doctor but made you feel like a true friend. I sadly have a new that JSA dose not take and wish that they would change that policy y the staff is amazing they always treat you like family i will truly miss them .
5.0 Rating
January 8th, 2015
Dr LeFranc is intelligent, personable and thorough. He listens well and processes what is said, reading between the lines better than any doc I know. He understands and works very well with geriatric patients. For example he may ask pin-point questions to uncover any underlying behavioral issues that may be impacting their physical health.
1.0 Rating
October 1st, 2014
WORST DOCTOR IVE SEEN-I TRUST A VETERNARIAN BEFORE HIM
THIS WORTHLESS DR HAD MY MOTHER ON 3 DIFFERENT PAIN KILLERS ON A DAILY BASIS FOR HER MS SHE HAS BEEN BATTLING FOR OVER 25 YEARS-PARAMEDICS SAID SHE WAS HIGHLY MEDICATED-WENT TO THE HOSPITAL 3 TIMES-LAST BECAUSE SHE ALMOSRT OVERDOSED-PEOPLE LIKE HIM BECAUSE HE IS GENEROUS WITHT HE PRESCRIPTION PAD-AFTER TELLING HIM ABOUT ISSUES, HE HAS HER COME IN TO TELL HER HE CANT BE HER DOCTOR ANYMORE(A 74 YEAR OLD FRAIL WOMAN)- NOW HAPPY TO SAY SHE HAS A NEW DOCTOR AND HAS BEEN OFF ALL HER PAIN KILLERS FOR 2 MONTHS NOW-AND IF YOU HAVE SOMETHING MORE YOU'D LIKE TO SAY DOCTOR ABOUT US, COME ON OVER, ID BE GLAD TO SHOW YOU REAL PAIN- AS HAVING COMPASION-YOU HAVE NONE-IM SURE HE HAS SENT MANY PATIENTS TO HEAVEN THAT MIGHT NOT HAVE BEEN READY
5.0 Rating
November 28th, 2012
Nancy Grubb
5.0 Rating
January 9th, 2017
5.0 Rating
November 21st, 2016