Rate Now
Share Your Experience
Have you seen Dr. Raymond Mis?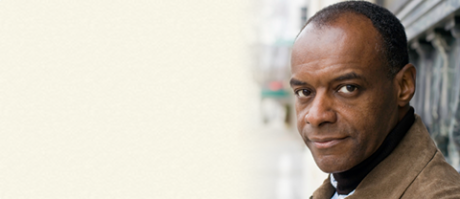 Colonoscopy
Get the facts about colonoscopy, including how and why it's done and doctors who perform the procedure.
53 Ratings with 16 Comments
5.0 Rating
June 5th, 2017
5.0 Rating
April 4th, 2017
Super doc
1.0 Rating
October 15th, 2016
Test and Messages falling on DEAF EARS
His office staff is wasteful, they don't even know what "demographics" are. He is always running late, appologizes for being late but that doesn't help when you have to be somewhere else. By no means is the staff courteous, they never get what I'm saying and I'm speaking English.. Follow up on test and try to find out what test results are. The secretaries won't let you talk to dr. or tell dr what time you will call back so he knows what time to expect my call. I called office to secretary I would call back between 12 to 1, she said he had two ppl waiting to be seen and two ppl he would have to see and said she probably wouldn't have a lunch break today. When c/o about the secretaries he doesn't want to hear it and neither does the nurse practitioner. His secretaries pick and choose with peoples lives, who should he speak to, who should get their test results, don't deliver messages, etc. There are many times I have returned the dr. calls only for him NOT to get the messages I have called, trying to give him the proper time I will be calling him back only to fall on deaf ears.
1.0 Rating
July 2nd, 2016
Rhode Island Gastroenterologist's Injury Settlement
I knew that I was in serious trouble when blood became pouring out of my rectum after Dr. Raymond Mis forcefully inserted the gastrointestinal scope into my anal cavity incorrectly. Mr. Raymond Mis upon the recommendation of his attorneys settled out of court for undisclosed amount, which I am not at liberty to discuss.
1.0 Rating
December 27th, 2015
Dr. Mis made severe mistakes in my diagnosis, cost me thousands of dollars, and left a medical device inside of me (a pill camera from a capsule endoscopy) for an entire year. I sought treatment from other doctors for the severe allergic reaction I was having due to the latex-based pill camera sitting in my GI tract for a year, and Dr. Habr went out of his way to tell each and every doctor that I was "crazy" in his attempt to cover his myriad of mistakes and negligence. He violated HIPAA policies by having conversations with my new providers WITHOUT my permission and even had my short term disability revoked because he decided I have "borderline personality" and nothing else wrong internally. THe entire time he was seeking to discredit me, I was having seizures and anaphylaxis from the pill camera still being in my abdomen. He went out of his way to ensure no one would find out his mistakes. Truly truly a sick sick man.
4.0 Rating
November 10th, 2015
Mrs.
Dr Ray Mis is my Gastro Dr and is a wonderful man with excellent bedside manners, but after reading online about being sued for permanently disabling a woman because of his severe vision and hearing impairment, along with the individual frightening testimonies on here, I cannot allow him to perform any procedures on me or anyone in my family that could increase our chances of mortality or morbidity. I am very thankful and lucky to have found this informative website before it may have been too late.
2.0 Rating
August 16th, 2015
He Almost Perforated My Colon By Over-Inflating. My Life Is Ruined!
Dr. Mis preformed a Colonoscopy on my 5 months ago and almost perforated my Colon because he cannot see the pressure gauge that shows how much air he is inflating your Colon with and over-inflated my Colon!!! Now, since then I feel like I am dying every single day, because I live have to live in pain 24/7. I would not grant him a license to allow him inflate a tire much less your Colon. He cannot see his hand in front of his face. This is a very dangerous situation folks!
5.0 Rating
June 26th, 2015
Dr Mis has been my Dr. since 1998 before his vision loss. He is a wonderful Dr with the best bedside manner. He always involves me in my care decisions he doesn't just dictate my treatment. He is very caring and thorough and I have recommended him to many people and will continue to do so. he truly cares about his patients!
5.0 Rating
April 2nd, 2015
5.0 Rating
January 28th, 2015
the best
1.0 Rating
October 5th, 2014
Dr. Mis is A kind Dr., but really needs to open his eyes!
Dr. Mis was kind to me and my mother, but during a Colonoscopy procedure instead of inserting the scope into her bottom, he accidentally inserted it into her female anatomy and this caused her a tremendous amount of pain and discomfort. She repeatedly kept telling him to stop, but he acted like he did not hear her until she started screaming and crying. He was apologetic and said that he could not hear her, because his hearing aid batteries were low. Needless to say my mother will never have a colonoscopy because the experience was traumatizing.
1.0 Rating
September 4th, 2014
Dr. Mis is missing something
Dr. Mis is a real nice person, but he failed to see that part of my colon was riddled with cancer during a Colonoscopy. Plus, Dr. Mis failed to take biopsies, because he claimed that he did not see anything and my Colon looked perfectly fine. Exactly, one month later I had to have part of my colon removed, because another Gastroenterologist needed to perform a second Colonoscopy only to discover that my Sigmoid Colon was riddled with cancer. Now, I have to wear a colostomy bag for the rest of my life. It pays to get a second opinion, because it saved my life.
Nearby Doctors

Dr. Raymond Mis is similar to the following 3 Doctors near Warwick, RI.