Rate Now
Share Your Experience
Have you seen Dr. Raymond Robinson Jr?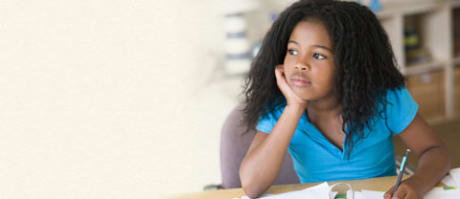 ADHD
Attention Deficit Hyperactivity Disorder (ADHD), including the different types and who gets them.
18 Ratings with 4 Comments
1.0 Rating
January 5th, 2017
Rude / Cocky
Dr Robinson has absolutely no bedside manner. He asked Why I was there and then promptly cut me off mid-sentence two times. I never did get to explain why I was there. Hindsight tells me I should have walked out of his office, but I didn't. A Dr is supposed to listen to his patient. Dr Robinson didn't learn that in medical school, or he is just naturally rude. His staff was very nice, but FIND ANOTHER DOCTOR!
1.0 Rating
March 25th, 2016
Bad experience
I drove my 83 year old father almost 2 hours to try and find out why he has headaches everyday. Someone in the office had our appointment date mixed up. I asked if any way possible we could be seen since we drove that far. They agreed to see my father but had wrong patient information. Told us we owed a copay from a previous visit. My dad had never seen this dr or been to this office before. The dr clearly was angry maybe because we inconvenienced him. He was very rude to my parents. I was very shocked to see a dr treat elderly people in this manner.
5.0 Rating
April 4th, 2014
Sincere, Excellent Doctor
Definitely recommend this doctor to a friend. Will tell it like it is but has given accurate diagnosis for 17 years; resolved migraine issues, refers to appropriate doctors when necessary; listens when needed; available whenever I need extra help; remembers what I asked on last visit; will not take bull from patients, prepare to be honest
1.0 Rating
November 19th, 2013
Rude Doctor
If you want to be treated like your on trial by the rudest lawyer ever then go to Dr. Robinson. He does't allow his pateints to talk other then (yes or no) answers, couldn 't care less how they fell nor does he act like he even cares what the patients concerns are not to mention the life changes that they are there for. All I could think was what a complete A-hole. I would NEVER recommend him because he DOSEN 'T CARE and he acts like he his hearding cattle, not dealing with hurt people. Hope the 10 minutes he was forced to see me didn't take up too much of his day since I waited over an hour to be treated like crap! Just because he is in a wheelchair doesn't give him the right to be rude nor judgemental. I had to post by bedside manner but he doesn't have any.
5.0 Rating
April 18th, 2017
5.0 Rating
February 1st, 2017
1.0 Rating
January 5th, 2017
5.0 Rating
December 15th, 2015
5.0 Rating
August 14th, 2015
5.0 Rating
June 4th, 2015
5.0 Rating
April 27th, 2015