Rate Now
Share Your Experience
Have you seen Dr. Reagan Viney?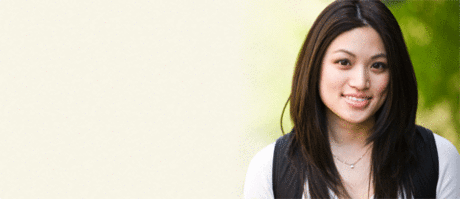 Birth Control
Get the facts about birth control so you can decide which type is right for you.
36 Ratings with 13 Comments
1.0 Rating
April 11th, 2017
Women beware!
When your life depends on these exams, Dr Viney is the worst I have seen in my lifetime. Both the lab and Reagan Viney failed to diagnose me correctly. I ended in the emergency room the following day. I was told by a Doctor at the Hospital that Dr.Viney had made a serious mistake. Please tell as many women as possible I don't want anyone to experience what is happening to me. Besides not having experience and being knowledge. She treats you rudely and wants you out of there quickly. So she can make more money on more patients. It's frightening that she is allowed to practice. The Women's clinic should be shut down.
4.0 Rating
November 2nd, 2016
5.0 Rating
April 26th, 2016
Great experience! Treated my whole body. Addressed all of my questions and was very easy to talk to. Did address my weight (sensitive topic for me) but was very direct and straight forward with her advise on diet and lifestyle changes. Appreciated her honesty about diet medications vs lifestyle changes. Overall would recommend her!
1.0 Rating
April 21st, 2016
5.0 Rating
February 1st, 2016
5.0 Rating
December 9th, 2015
1.0 Rating
November 19th, 2015
1.0 Rating
September 30th, 2015
I never write reviews but I want to save someone else from having the experience I had. I was really adamant about having a female doctor and a friend of mine told me not to use Viney. I called and the other women were either not taking new patients or did not accept my insurance so I decided to give her the benifit of doubt and shouldn't have. I filled out all of the paper work explaining the complications I was having and expected her to discuss them. She failed to go over any of it and when I explained some of the problems she blew me off. I claimed I could not get pregnant and she suggested ovulation test, I agreed that would work however intercourse was not an option because of the pain. She told me to try and wiggle my toes to help forget the pain. I went back a week later for an ultrasound to rule out cyst. I was in the clear, so her solution was to either get physical therapy to learn to relax my muscles or to buy a toy and practice. I have never been so embarrassed in my life! I couldn't believe how unprofessional she was. I'm still having pain and no explanations of why.
4.0 Rating
February 18th, 2015
One of the poorest bed side manners I have ever seen from a doctor. She will discuss your info in the hall, make eye rolls at you in the exam if you ask any questions that might take more than the 3 minutes she wanted to spend with you. Very unkind, demeaning, and frankly rude. Yes, they will get you an appointment quickly, but you will wait in the lobby for over an hour to be seen for 4 minutes.
2.0 Rating
February 16th, 2015
Not impressed
She gave me an an accurate aasesmwnt of my hernia, however when tries to ask questions regarding my IUD, she pretty much told me inaccurate information. I have been concerned about the lack of hormone my IUD of 4 years has been putting out and she told me that it is not putting out less hormone tha. It was when I first got it. I have been experiencing more and more hormonal period symptoms than ever before on and IUD and she said it is a fluke!
1.0 Rating
February 2nd, 2015
Not worth the trip
After waiting 70 minutes after my scheduled appointment time, I finally got 5 minutes with her. She was demeaning and unhelpful with every question I had prepared for her. She also talks about her patients in the hallway, clearly in earshot of the patient waiting in the examination room. Rude, unprofessional, careless.