Rate Now
Share Your Experience
Have you seen Dr. Rebecca Herman-Smith?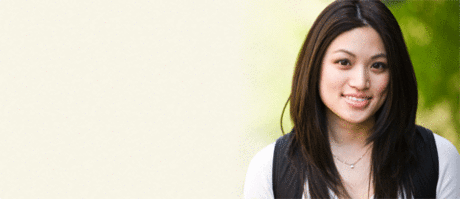 Birth Control
Get the facts about birth control so you can decide which type is right for you.
27 Ratings with 9 Comments
1.0 Rating
May 26th, 2016
I would not recommend this doctor. She prescribed me medication knowing that it was contraindicated with a medical condition that I have. I nearly died. On another occasion, she was upset that I didn't take one of her recommendations and she said to me "well, it's your life. You decide if you want to die or not." When I addressed my concern about her manner with the office, I was told that this is just her personality. RUN from her!!!
1.0 Rating
March 19th, 2016
Passing the buck
5.0 Rating
June 18th, 2015
Amazing Doctor!!
One of the most amazing doctors I've ever seen! You can really tell that she loves being a provider. She spends time with you and is genuinely concerned with how you're doing. I was shocked at first how she stops what she's doing and looks in your eyes when I was telling her about my anxiety and ADHD. Even though I'm sure she deals with it all the time, it's not as if you're just another statistic. She genuinely wanted to know more about how it affected me. But even though she has a very sweet personality, she won't sugarcoat things you need to hear (e.g. my A1C levels were too high). Dr. Herman also will give yous some good nutrition advice, e.g. to be eating dark leafy greens instead of just taking a calcium pill. Because she cares about your health, she makes you care about your health. She definitely makes a good doctor.
3.0 Rating
May 19th, 2015
15 minutes and still holding...
2.3 Rating
August 5th, 2014
Takes FOREVER for someone to answer the phone but Dr is good.
The hold time when calling to make an appointment is unacceptable. Typically over 5 minutes, frequently over 10. Today was 13 minutes just for someone to answer the phone and the total call lasted 17. This is not uncommon. I like Dr. Herman but I'll be looking for a new doctor's office with better support staffing.
5.0 Rating
June 13th, 2014
Honest, smart, caring
5.0 Rating
November 7th, 2011
Kind, caring and incredibly knowledgeable
Doctor Herman has provided care to my family and I for more than 7 years. She has always been incredibly thorough with each and everyone of us and she really knows her stuff. She really cares about her patients, from returning our calls late into the night to checking on my father in the hospital on a Sunday afternoon, she is always there when we need her! She always has a smile on her face, and she has always been open to our questions, concerns and suggestions. When confronted with a perplexing problem, she will not hesitate to give her opinion AND recommend that you see a specialist. Invariably, she has been right... You can not find a better generalist anywhere.
5.0 Rating
November 7th, 2011
The Best Doctor Around!
Dr. Herman is simply the best! She has cared for me and my large, extended family since 2004. She is incredibly thorough with all of us...from my s ...
1.0 Rating
June 27th, 2011
No bedside manner
Dr. Herman seems to be the least friendly of all the docs. Get another one in the practice if you can, though the wait times are long and the receptionist is rude. Dr. Herman can be rude and although she is an osteopath by training, she seems to hate anything "natural" or "alternative." Do not go to her if htat is your reason.
5.0 Rating
May 22nd, 2017
5.0 Rating
February 16th, 2016