Rate Now
Share Your Experience
Have you seen Dr. Rebecca Paessun?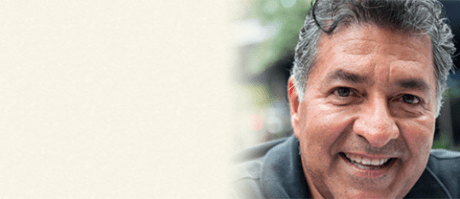 Prostate Cancer
Get the facts about prostate cancer, including the different types and which doctors treat it.
Quality Rating
Highly Satisfied
86 Ratings with 50 Comments
5.0 Rating
January 20th, 2017
5.0 Rating
March 21st, 2016
Great experience
Dr. Paessun is knowledgeable, takes her time with you and caring. She explains everything well, supports her course of care with the cancer society's studies and recommendations, and asks if you have questions at each visit. She remembers details of your life-you are a person to her, not a non-entity. I highly recommend her and the staff at the Greater Dayton Cancer Center in Kettering.
5.0 Rating
March 16th, 2016
5.0 Rating
March 4th, 2016
Dr. Paessun and her staff were absolutely wonderful throughout my radiation treatment. They were professional, courteous and everyone had a great sense of humor which made the ordeal easier to endure. I had no terrible side effects due to the great advice and instruction received from Dr. Paessun. I would recommend her to all my friends and family.
1.0 Rating
January 4th, 2016
Not pleased
Staff very friendly, efficient. Doctor..... ( Drive by Doctor) pretty much a waste of time, Quickly says the same lines each visit, Ask you questions but doesn't listen and doesn't know or remember what she is seeing you for unless you correct her or remind her every single Visit. Spends the entire time writing out her notes on your visit so she doesn't have to even think about you after she leaves the room and That work is done...... She will ask how you are..... you might tell her you may be having a little trouble with something...... her answer Every Time will be....... " Not my department" you need to see a Doctor about this. She denies that HER Radiation causes any problems even though they warn you of so many things that radiation can do to your body...... If SHE thinks it doesn't effect her, she has no problem passing the buck., NOT MY PROBLEM, Go AWAY... Good Day..... then always ends your appointment with a HUG..... a quick one.......... Nothing like being Kicked and hugged. Her appointments are pointless for any questions about radiation..... Remember: Radiation knowledge is ABOVE your intelligence. She will breeze you through what she thinks you need to know..... and the rest is pretty much None of Your Business...... and she will tell you when she is through with you and she can do NO MORE for you if your Cancer is still there or returns...... her last words to me, I can't do anymore Radiation if you have cancer or it returns. Thanks Doc.... I am waiting my three months to get the scan that will tell me if the treatments did any good at ridding me of Cancer, trying to put the possibility of it still being there or to returning out of my mind for now so that I don't worry myself sick while I wait . But thanks for your Last comment, You tell me if it's still there.... You can't help me...... No Hope I suppose..... encouragement is just what I need now. Thanks ! Do yourself a BIG FAVOR and interview these people that are supposed to fight your cancer and include you in on the details. If they don't know why your there the first visit... LEAVE...... it's scary
5.0 Rating
November 18th, 2015
5.0 Rating
October 22nd, 2015
Dr. Paessun is the best. She explained my radiation treatments accurately and always took time to meet with me and I never felt rushed. Very smart and down to earth physician. Udderly smooth and Aquaphor are your friends for breast radiation.
5.0 Rating
October 6th, 2015
My experience with Dr. Paessun was totally comfortable. I felt that she was extremely knowledgeable. Everything that she said would happen during my radiation treatments and after happened (even though I thought I would bypass certain side effects). But I followed her directions and came out on top. Great bedside manner! Would recommend her to anyone.
5.0 Rating
September 2nd, 2015
Patient
It was an honor to participate with Dr. Paessun and her staff throughout the radiation process. I would highly recommend this team if you want the highest quality of care on your journey to wellness,
5.0 Rating
August 27th, 2015
A Capable and Caring Physician
5.0 Rating
August 24th, 2015
5.0 Rating
July 13th, 2015